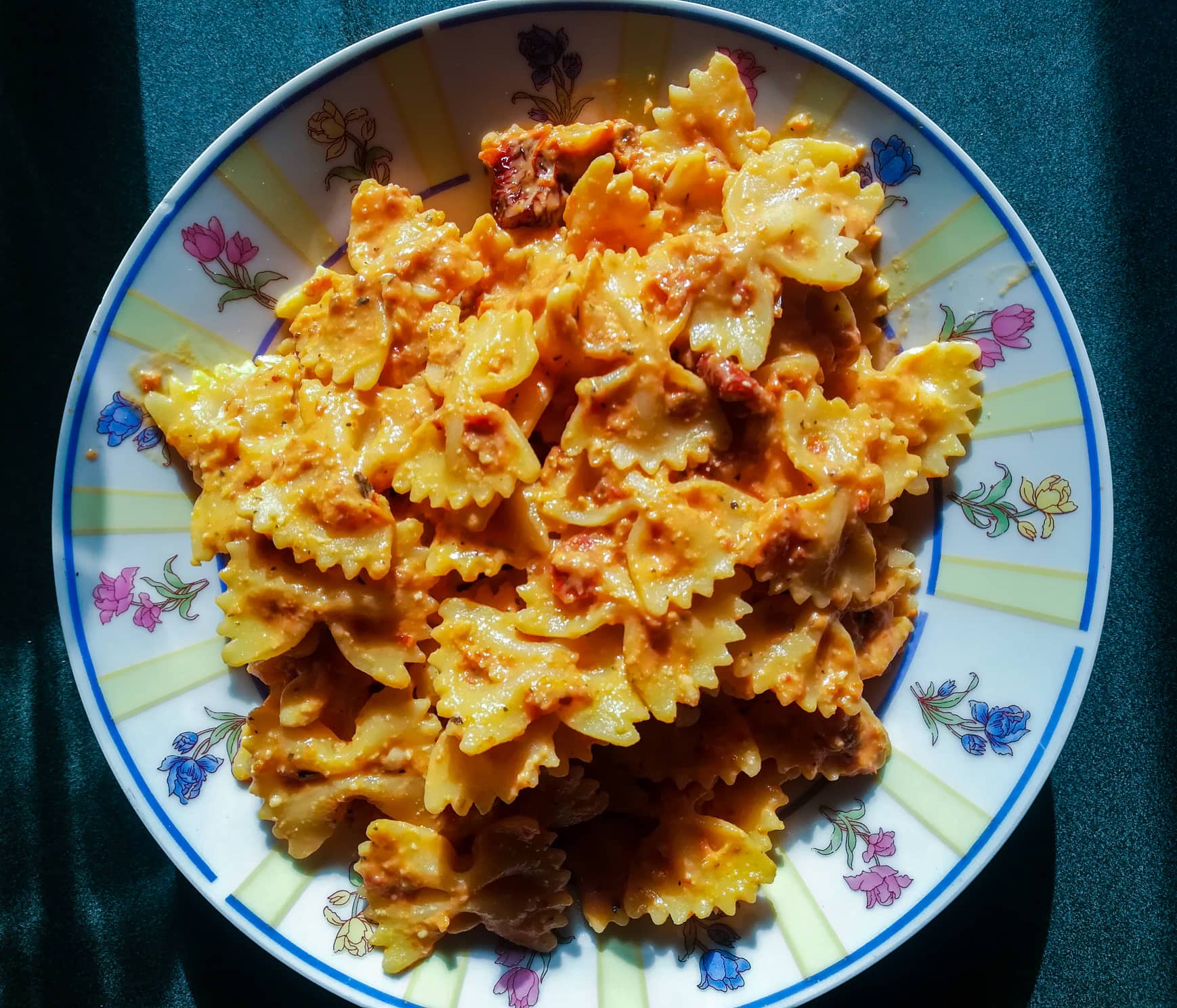 When it comes to weeknight dinner, pasta is the go-to dish for most of us. This recipe is so quick to make, there's no need for any pre-made sauce, because there is some serious flavour into this dish with fresh produce and minimal effort.
Ingredients: 
400g pasta of your choice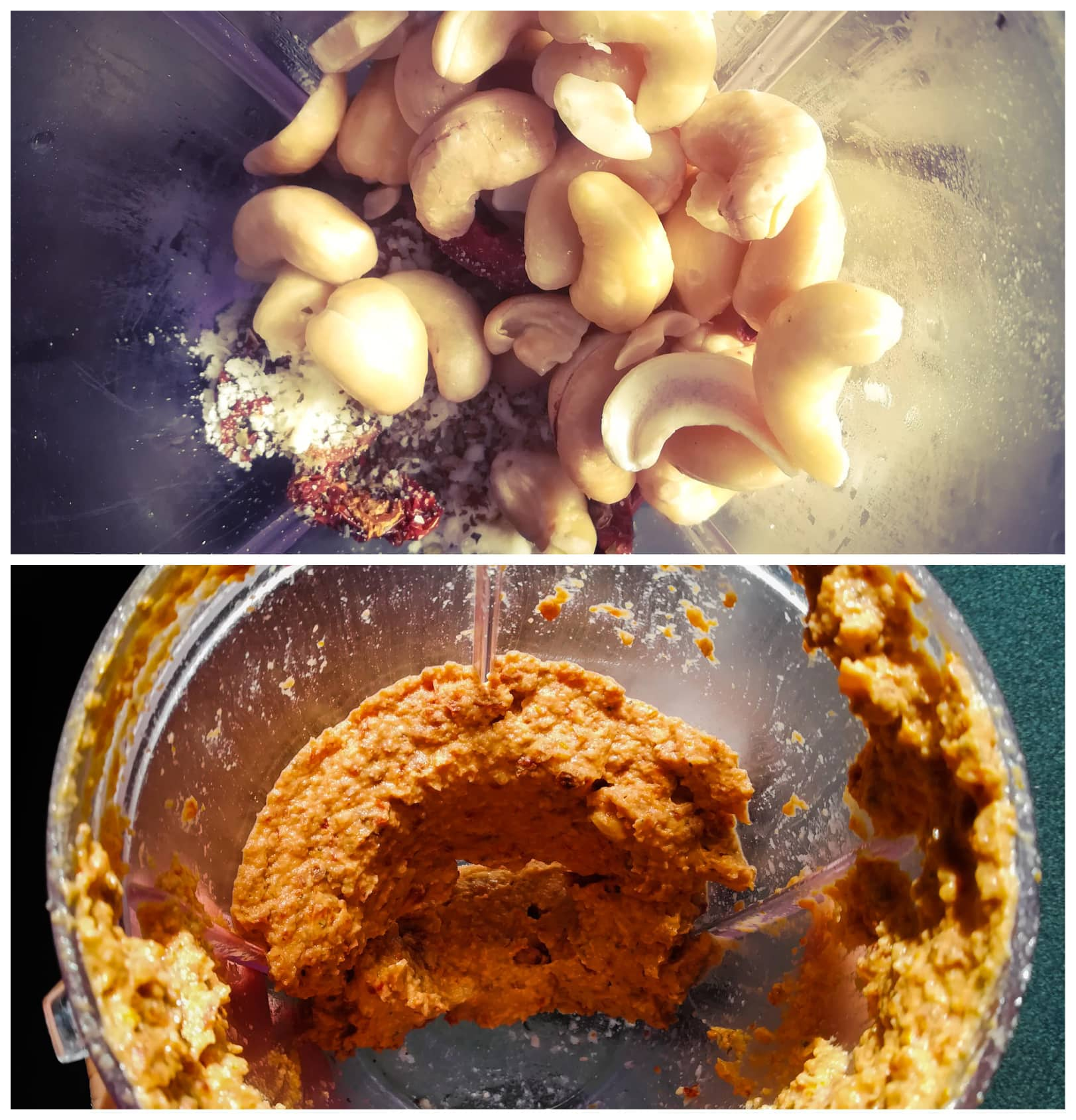 For the creamy sun-dried tomato sauce 
1/2 cup raw cashews
1/2 cup sun-dried tomatoes (drained if in oil)
3 tablespoons of vegan parmesan cheese
1/2 cup water
3 tablespoons tomato paste
a handful of fresh basil (dried basil can be used as well)
5 cloves of garlic
1 small onion
salt and pepper to taste
1 cup water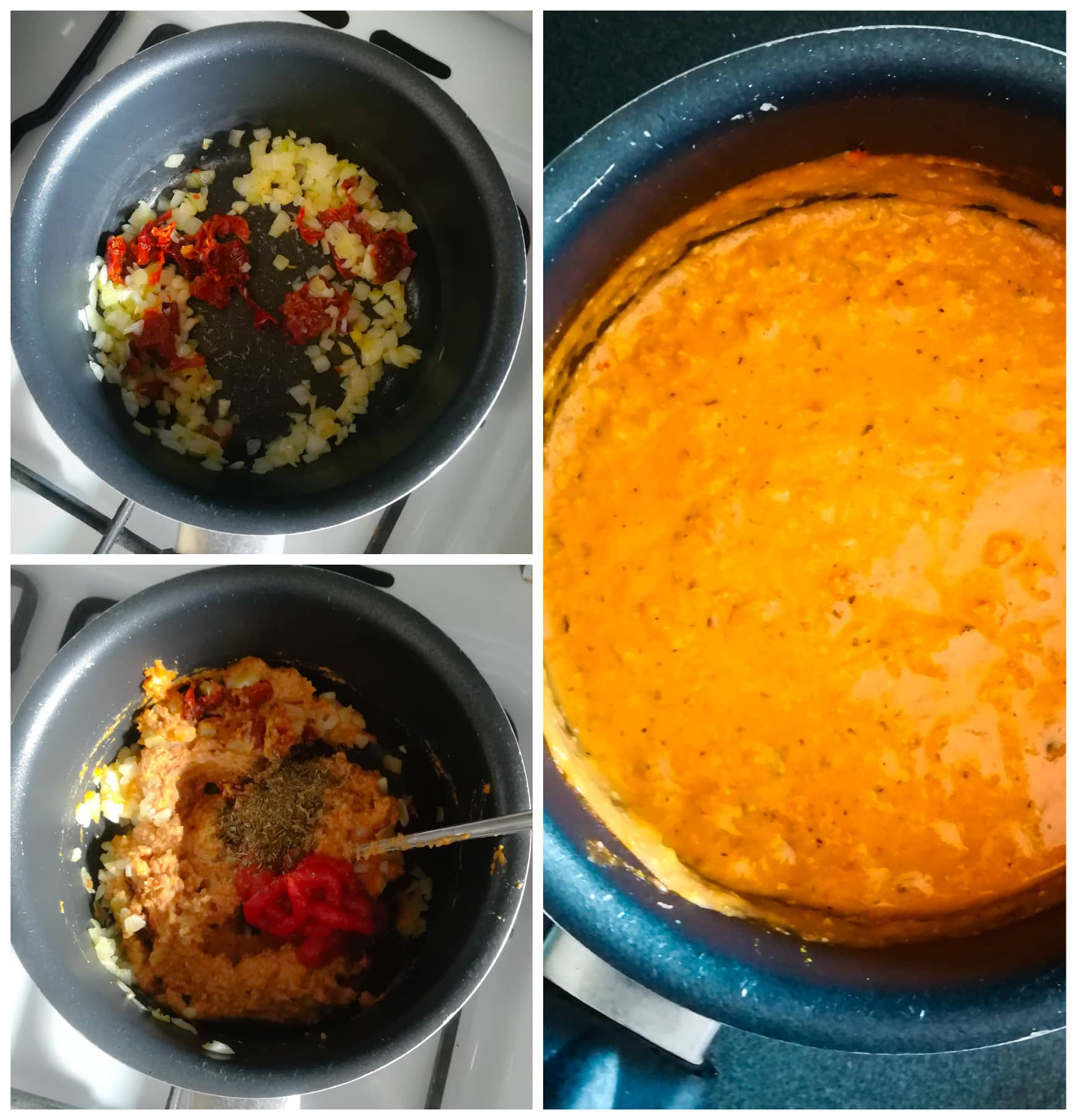 Method:
Bring a large pot of water to a boil and cook the pasta according to the directions on the package.
In another small pot, boil the cashews in water until tender and drain (about 10 minutes)
In a blender cup, add the boiled cashews, basil, vegan parmesan cheese, 1/2 cup water and sun-dried tomatoes (save some for later)
Blend well until smooth (scrape the sides if needed), and set aside.
Heat the olive oil in a pan and saute garlic and onion until translucent.
Slice the saved sun-dried tomatoes and add to the pan.
Reduce heat, and stir in the blended cream sauce, tomato paste and more basil (optional)
Once bubbling, remove from heat and add to your cooked pasta.
Season according to your taste and serve hot.
You can also incorporate more veggies (and fiber) into the dish by mixing your pasta with zucchini zoodles.
Enjoy!