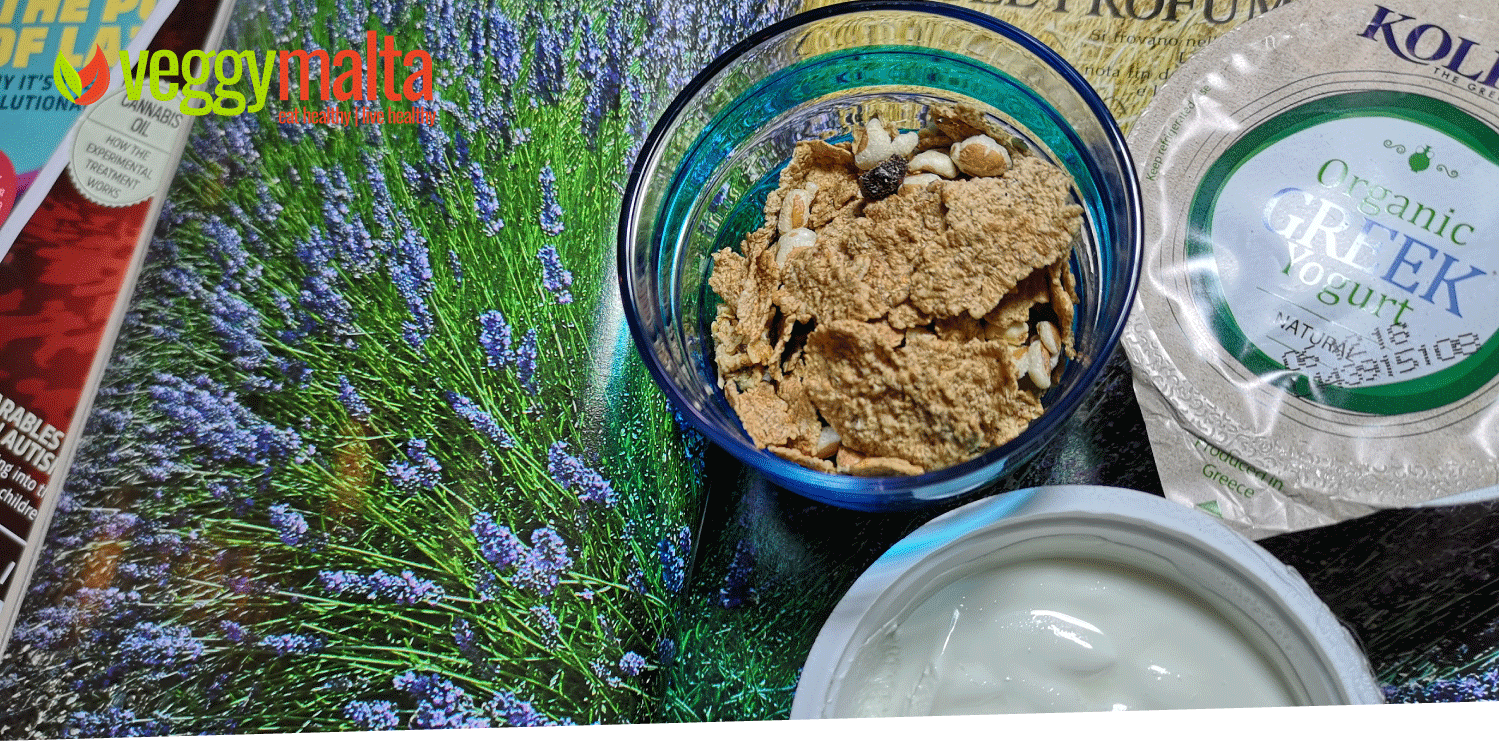 Veggy Malta tried Kolios organic Greek yogurt with 0% fat.
I took the yogurt at breakfast whilst reading some magazines. Adding a dash of muesli to it even though the Greek yogurt is pleasant to eat as is. Two key aspects of this product are the words organic and 0% fat. Kolios organic Greek yogurt is high in protein. A tub of Kolios will give you over 12 g of protein, which all things considered is very good. After all Greek yogurt is a great way to boost your protein levels while avoiding meats. On the plus side then if you are concerned on the calorie intake, a tub of Kolios organic Greek yogurt only has 78 kcal.
It also is a good source of vitamin B12 and as is the case with most Greek yogurts, it is rich in potassium. Similarly Greek yogurts are rich in probiotics which are essential in keeping our intestines healthy. With the plus side that Kolios Organic is organic, meaning the animals have been fed organic food.
Kolios Greek yogurt is imported and distributed locally by Quality Foods Marketing Ltd.