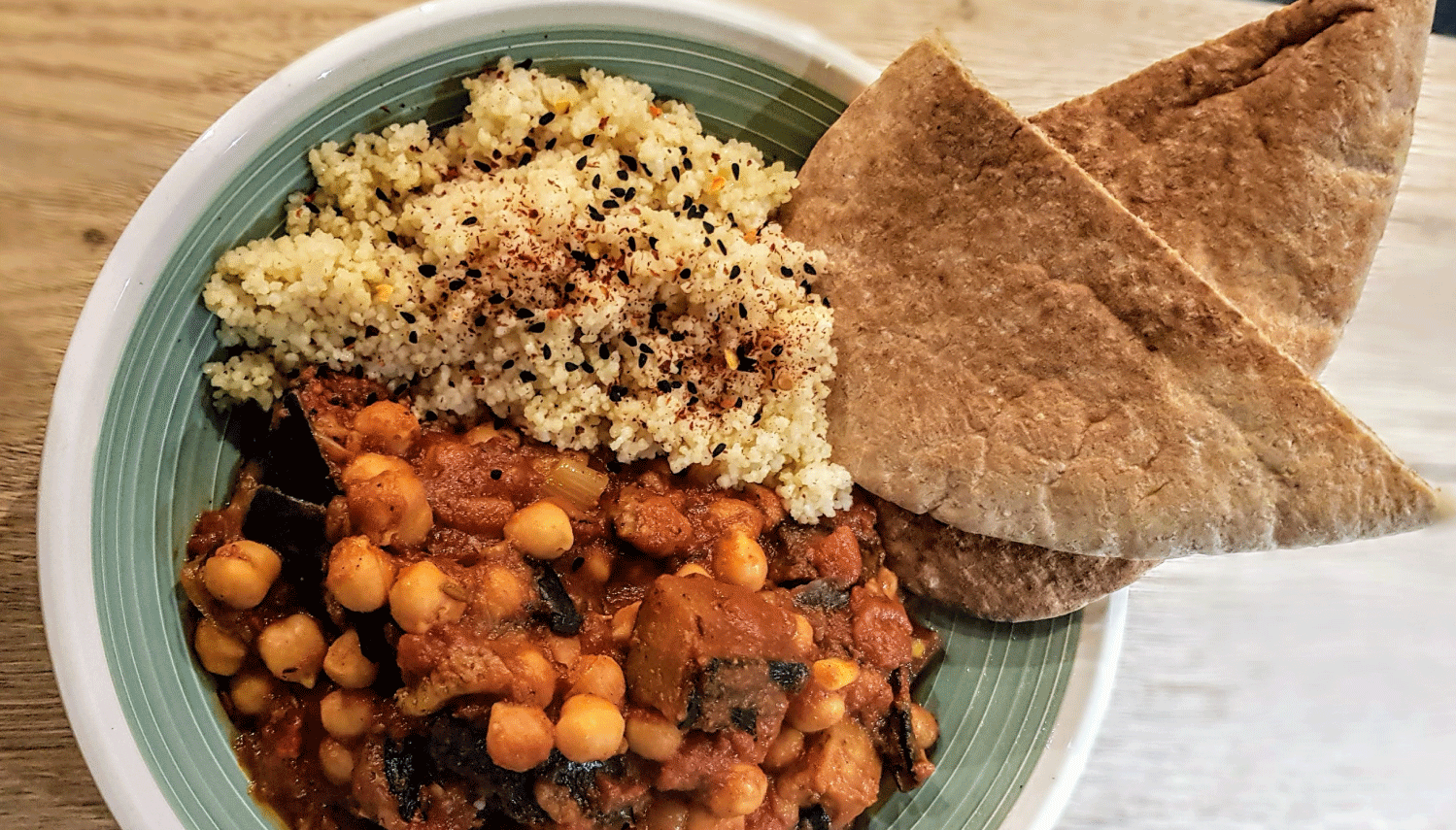 Spices and Love
I have a confession to make – I love spices. This love started at a young age when I was introduced to Indian cuisine by friends of the family and also thanks to my father, who always loved picking up cooking tips from his travels and from friends and people he met from all over the world. As a child, I remember my dad coming up with exotic recipes using smelly powders and pungent seeds that he'd collect on his travels or buy from a few shops around Malta that stocked them. Luckily, Malta has come a long way since the early 90s and a wide variety of spices can now be found in most shops on the island.
Apart from the amazing flavour that the right spice combination can add to your dish, another reason I love using spices in my cooking is their health benefits. I love the fact that something so delicious has medicinal properties!
About the recipe
This recipe is inspired by Moroccan tagine recipes. If you do own a Tagine, you can certainly make this in it and you can substitute apricots for dates, which are very commonly used in Moroccan tagines. The effort of soaking and cooking the chickpeas is totally worth it as the taste and texture are so much better than that of canned chickpeas. The act of soaking the chickpeas before cooking them makes them easier to digest, and sprouting them for a day or two improves taste and makes them even easier to digest – more on this topic another day 🙂
Disclaimer: I also like my food to have a kick, so if you prefer your dish to be milder, reduce the quantity of harissa paste by half, however, in this recipe I used just a tablespoon and a half, which is spicy but not tear-inducing :). If you want to turn up the heat on this one I would suggest adding incremental amounts of harissa paste 1 teaspoon at a time and finding the right balance.
I have tried various versions of this recipe over the years, so feel free to add veggies that you love. For example, mushrooms and sweet potato work really well with this. You can absolutely eat this with some whole grain rice if you prefer. I would not substitute the aubergine in this dish as it is the perfect medium to carry that creamy tomato-based sauce.
I highly recommend making double portions of this dish – the flavours develop overnight and it tastes even better the next day 🙂
Ingredients (serves 6)
1 onion
3 Celery sticks
1 – 2 tablespoons of olive oil
3 garlic cloves
1 can of whole tomatoes or you can use polpa instead.
1 tablespoon of tomato concentrate (kunserva)
100ml of Passata
250 grams dried chickpeas
1 ½ large aubergines (chopped into medium chunks)
50 grams dried apricots (Sulfate-free apricots work best)
1 ½ tablespoon Harissa paste (you can buy this in a jar or tin in most supermarkets)
1 teaspoon Cumin seeds
2 teaspoons Ground Cumin (to taste)
½ teaspoon cinnamon ground (to taste)
1 heaped teaspoon Turmeric
1 heaped teaspoon of Smoked Paprika
Salt and Pepper
1 teaspoon of Mixed Spice
About 200 ml of Vegetable stock 
If needed some passata or kunserva
Optional:
1 sweet potato
Red sweet pimentos (you can use fresh ones or canned ones) 
Dried chili flakes (optional and to taste)
For couscous:
Couscous 50- 80 grams per person
A handful of cashews
1 teaspoon of Nigella Seeds
Salt
A pinch of mixed spice
1 wholegrain pitta bread per person to serve.
Method:
Soak dried chickpeas for at least 12 hours, though 24 hours is best and soak apricots for a few hours (or else for 30 minutes in hot water), I like to add a couple of whole cloves to the soaking water then add them to the stew along with the apricots. 
Cook chickpeas for 30 – 45 minutes, until done. They will be done when you can easily squash a chickpea using a fork. 
Chop up aubergines into medium chunks and salt. Start searing them in a hot dry pan until browned on the outside. Do this in batches and do not put too many in at one go otherwise they won't brown and will go soggy.
If you are adding sweet potato, you can also sear them, however, chopped them into much smaller chunks so the aubergines and potatoes can have the same cooking time.
In a large pan (I like to use my non-stick wok for this recipe) put some olive oil, onion, and celery and let them soften, add garlic and cumin seeds. Let them cook for a minute or until you hear them starting to pop and then add the rest of the group spices. Let them cook for a minute until you start to smell their aroma and then add the aubergines and sweet potato.
At this point add harissa paste and the tomato concentrate and make sure aubergines are coated with the paste. Add tomatoes, passata, and stock as needed. Bring the mixture to a boil.
Add chickpeas, apricots, and pimentos and cook on low heat for about 40 minutes to 1 hour, adding salt, pepper, and veg stock to taste.
A few minutes before serving, start preparing the couscous.
To make the couscous, weigh out 50 -80 grams of couscous per person. In a bowl mix couscous, salt, and mixed spice. Add boiling water to the bowl – enough to cover all the couscous + 1 cm more.  Cover the couscous and put the bowl aside.
In the meantime, chop up cashews and dry roast in a pan for 2 minutes, add nigella seeds and cook for a few seconds. Do not overcook as the seeds will turn bitter very quickly. After around 4 minutes, uncover the couscous and fluff it up using a fork. Add the cashews and nigella seeds and a drizzle of good cold pressed olive oil to taste. Scoop the couscous and stew into bowls and serve with some warm wholegrain pitta bread. Enjoy!