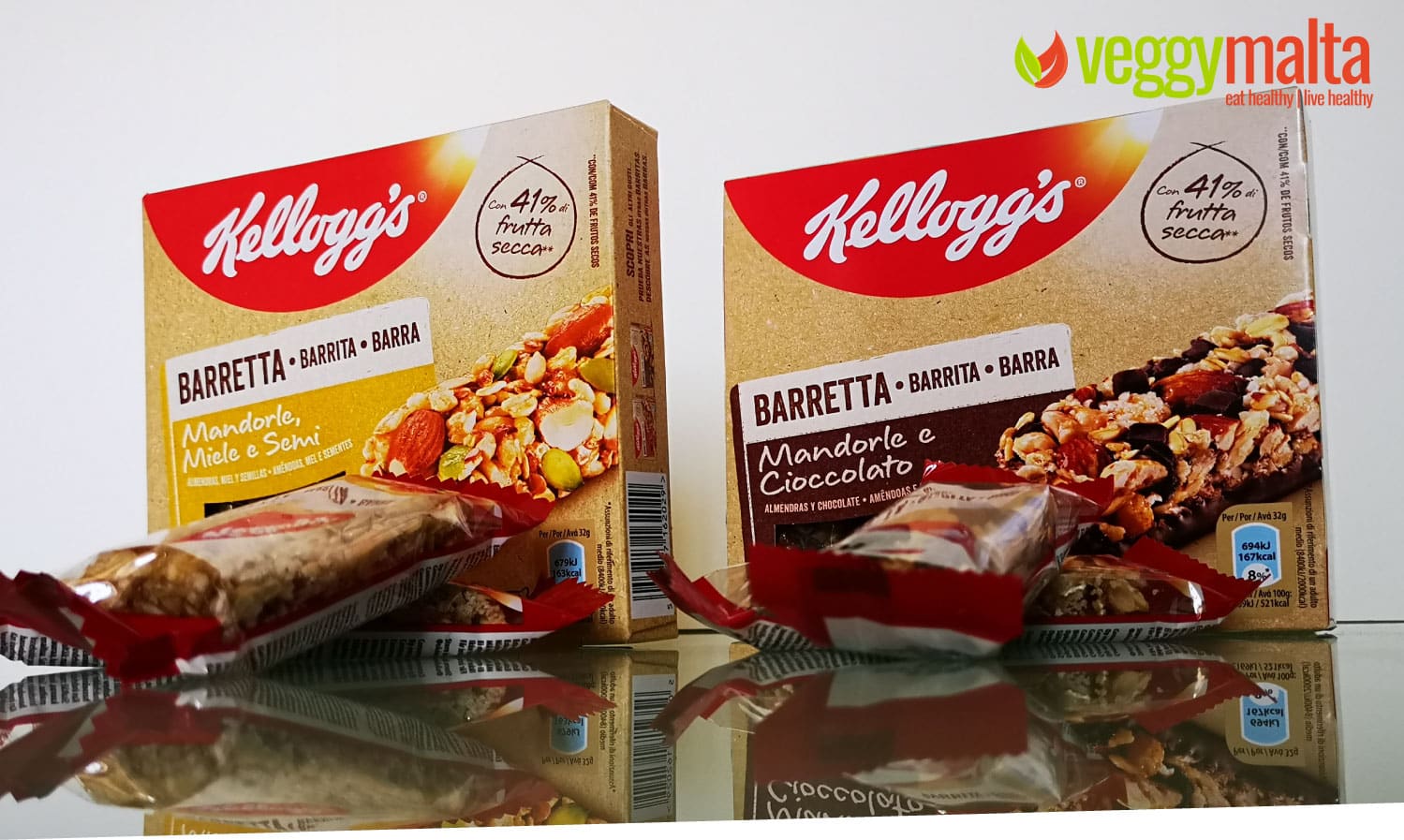 We tried Kellogg's barrettas. They have two flavours. The mandorle e cioccolato and the mandorle, miele e semi, which in English translates to almonds and chocolate and the second one almonds, honey and seeds.
Both bars are suitable for vegetarians and labelled accordingly. If you are looking for a crunchy and tasty snack which is rich in protein (plus also fibre), these bars should meet the mark. Interestingly, 41% of the bars is made up from dry fruit, plus the roasted almonds.
The mandorle, miele e semi barretta has pumpkin seeds, sunflower seeds and flax seeds along with the almonds. No surprise that each bar has 4.8 g of protein (not bad for a mini snack). Furthermore the bars provide 163 kcal. Overall the snack bar has a balanced taste especially if you like the crunchy feel of the various seeds and nuts along with the honey.
For those who want some chocolate in everything they eat, the mandorle e cioccolato mixes a chocolate base with pieces of chocolate chips along with the almonds and peanuts. The mandorle e cioccolato is definitely sweeter in taste, so depending on this you might chose one or the other. This bar provides 167 kcal which is relatively the same as the other bar yet 3.8 g of protein per bar (a bit less than it's crunchy brother).
Each box of Kellogg's barrette contains 4 individually wrapper bars. Considering the box costs €2.70 each bar comes to cost €0.67c each.