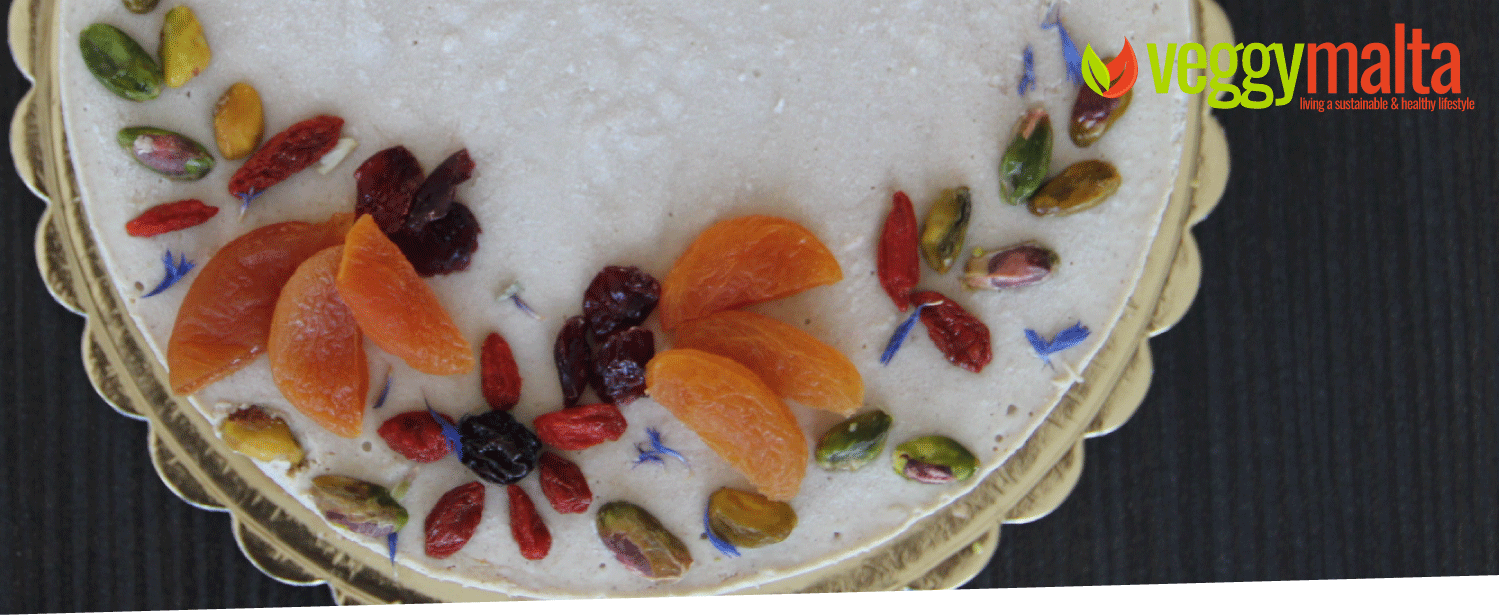 Veggy Malta tried out the Jewelled Christmas Vegan Fruit Cheesecake prepared by Jo's Delights. If there is one thing that I take seriously it is my sweets.
The vegan fruit cheescake is actually a raw vegan cake. The great advantage of this is that you can thaw and freeze how many times you wish! Whilst in the fridge the cake lasts around 6 days, in the freezer in can last 6 months. The cake is also gluten free, dairy free, soya free, preservatives free and refined sugar free. I asked Jo, but if it's free from so many things, what's the fun in it? She aptly replied, just because it's healthy and junk free, doesn't mean that it's not good to eat!  The only way to judge is to taste it! I can tell you, I liked it!
There is an abundance of taste, flavours and creaminess when indulging in this cake. There is a creaminess that perfectly replaces dairy cream.  A sweetness coming from the fruit and maple syrup which does bot interfere with all the other favours.  You can actually eat a whole serving without having that overbearing feeling in one's mouth!
The cake is inspired from the traditional Christmas fruit cake. In fact it is part of Jo's Christmas deserts range.  The flavoured cashew cream centre is filled with a mix of orange scented fruit: starting from the dried cherries, raisins, apricots and goji berries. The base is made from pecan nuts and dates.
From where can you buy the Jewelled Christmas Vegan Cheesecake
You can find Jo's Delights on facebook and she also has a website where you can order online. She offers free delivery so you don't need to hassle about collecting the cake.  The 19sm cake which serves 8-10 people costs €28, whilst the 23cm costs €35. Given the demand during this period, it's recommended to order 5 days before.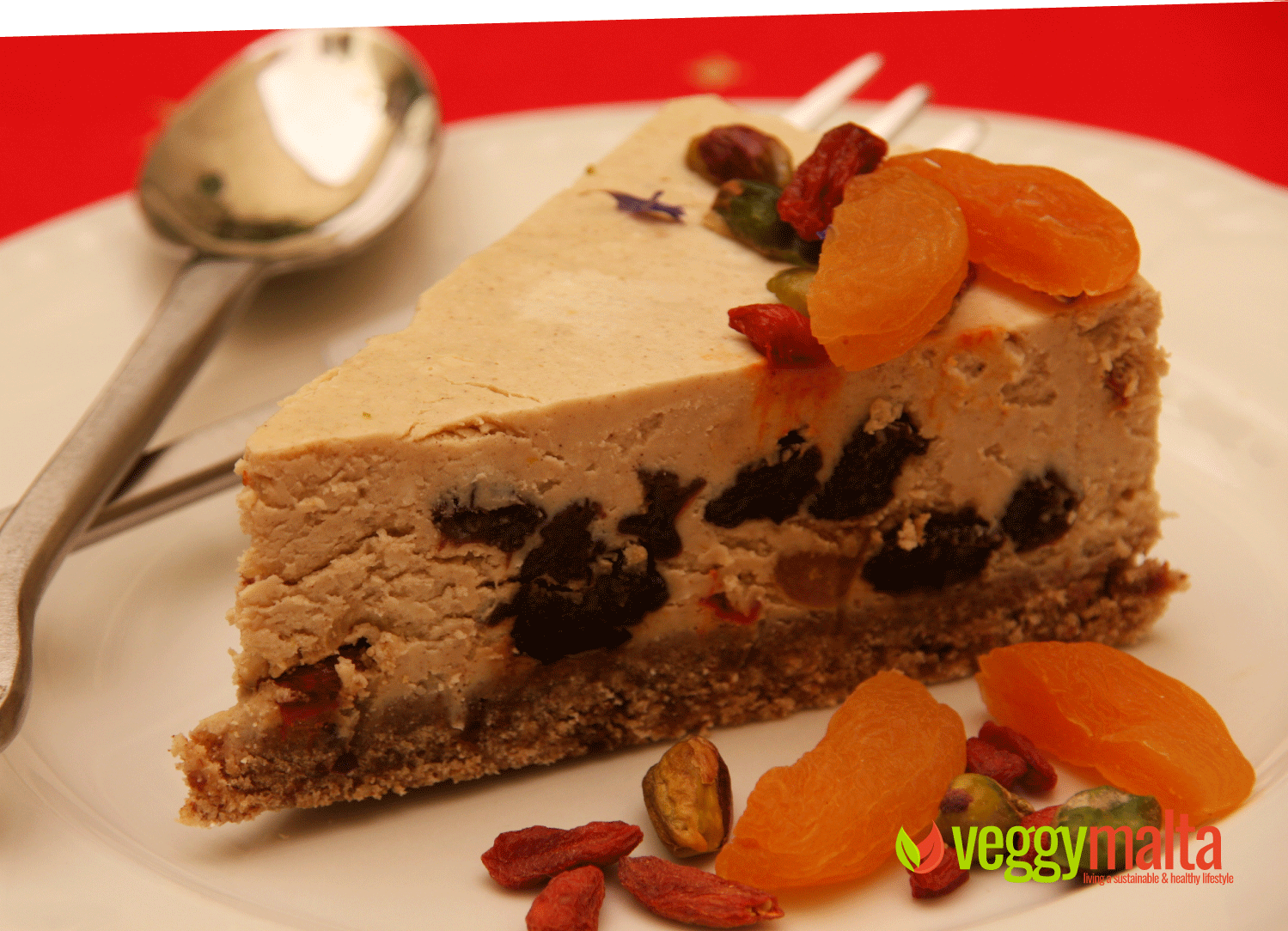 organic buy raw vegan vegetarian natural products malta gozo sweets confectionery