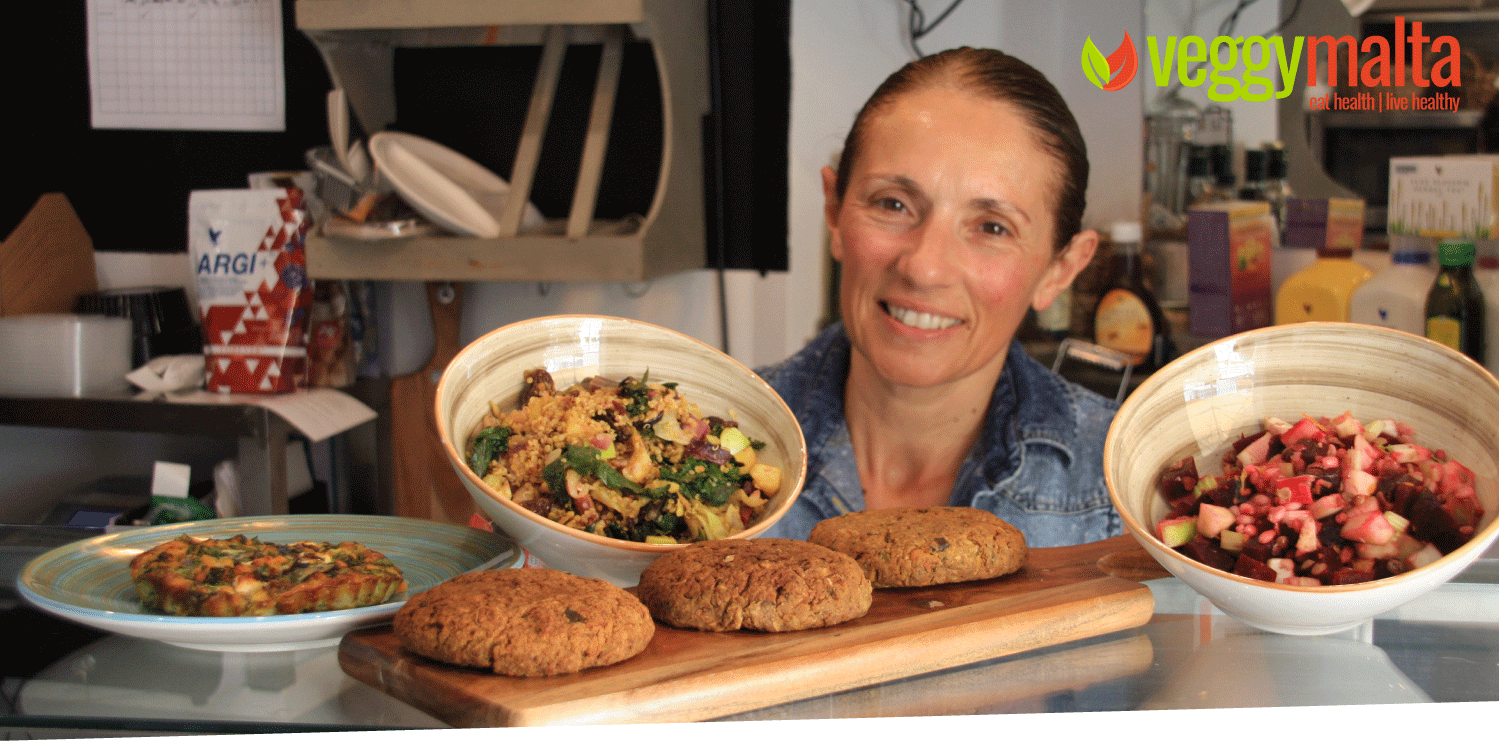 Veggy Malta tried out Healthy Habits at Swieqi. There I was greeted by Tania Cluett and Sharon Aquilina (owners of the shop).
Tania comes from a personal training background. The experiences in personal training helped them develop the idea of a healthy fast food and take away. As she says, you don't need to starve yourself to diet. Sharon on the other hand handles the cooking with Tania and prepares the menu.
They point out that there are always new choices put up on the menu. Healthy Habits want to ensure that clients can always find something new and fresh. Whilst not all the food is vegetarian or vegan yet there is a large selection which is. There even is a choice of raw vegan food (can't get better that that). You can find the menu on their facebook page, or just pop over at the shop. There also is some space to eat there if you don't want to want your food on your desk! Along with the food, they offer a choice of detox smoothies and milkshakes.  Tania also told me that they will soon have vegan cheese and vegan deserts available on order.
Here are some choices on the Healthy Habits menu
Marrow and spinach soup €4.95
Beetroot avocado and goat cheese with a pesto dressing €4.95
Aubergine baby spinach sun-dried tomatoes and hummus €4.95
Mushroom, and Spinach, onion crustless quiche bake €5.25
Parmiggiana – Layers of aubergine, tomatoes and Ricotta topped with fresh tomtato salsa €5.95
Zested kale quinoa salad with zucchini onions and broccoli topped with feta cheese €4.95 // €6.95
Date almond coconut tangy oat balls €1
Spinach orange ginger mint smoothie €4.25
Aloe Vera Detox drink with lemon mint and ginger €3.95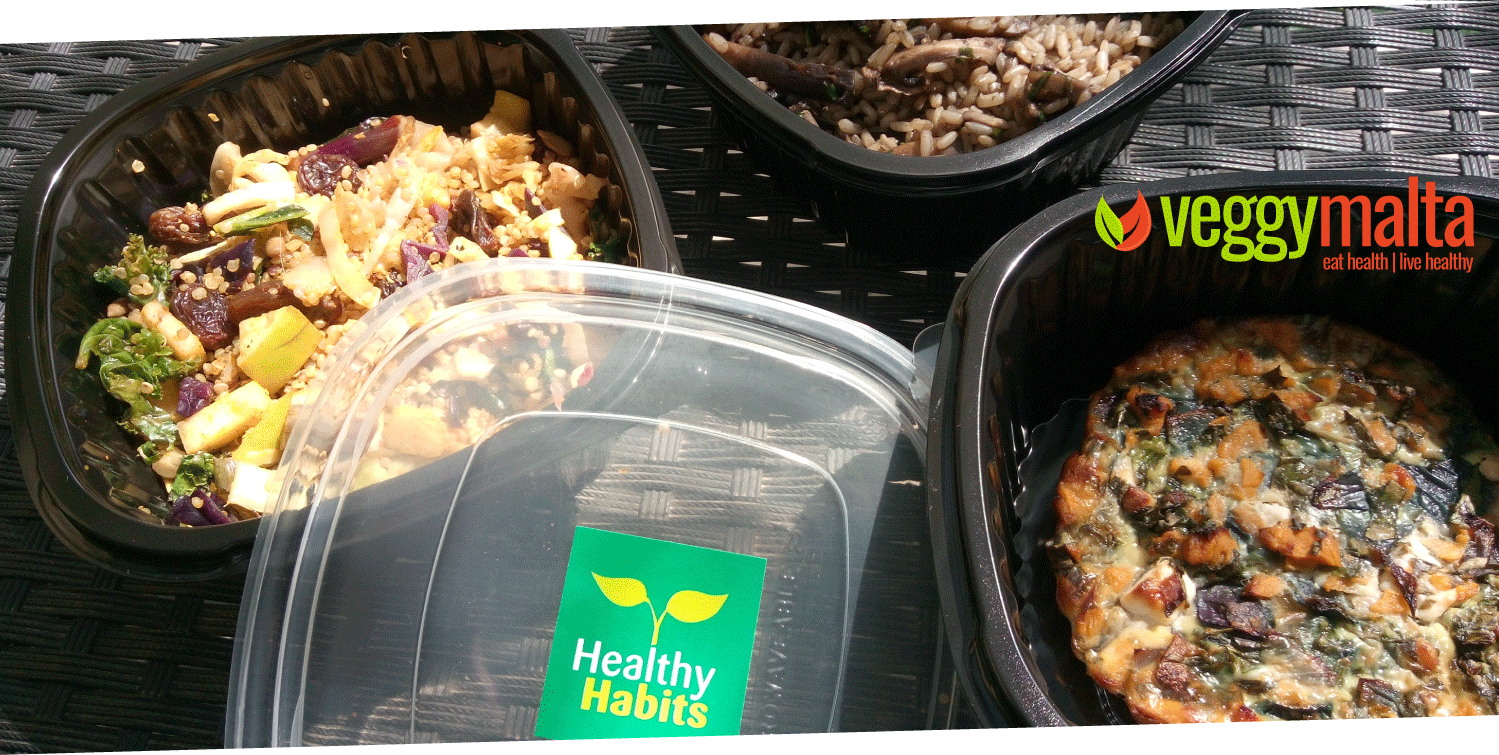 I tried out three dishes. First I tried the Quinoa with apples raisins cabbage kale zested with orange and lime. Then the risotto with mushrooms. And after the mushrooms corn veg patties. All three tasted great and fresh.
Healthy Habits also offers deliveries
The idea is to have affordable prices for healthy products. In that way people can grab something to eat, without resorting to junk food. They offer delivery to the area (from Valletta , Msida to Sliema and St Julians). Delivery orders need to be placed before 11.00 am. To order delivery (or take-away) one should place the order via Facebook or call.