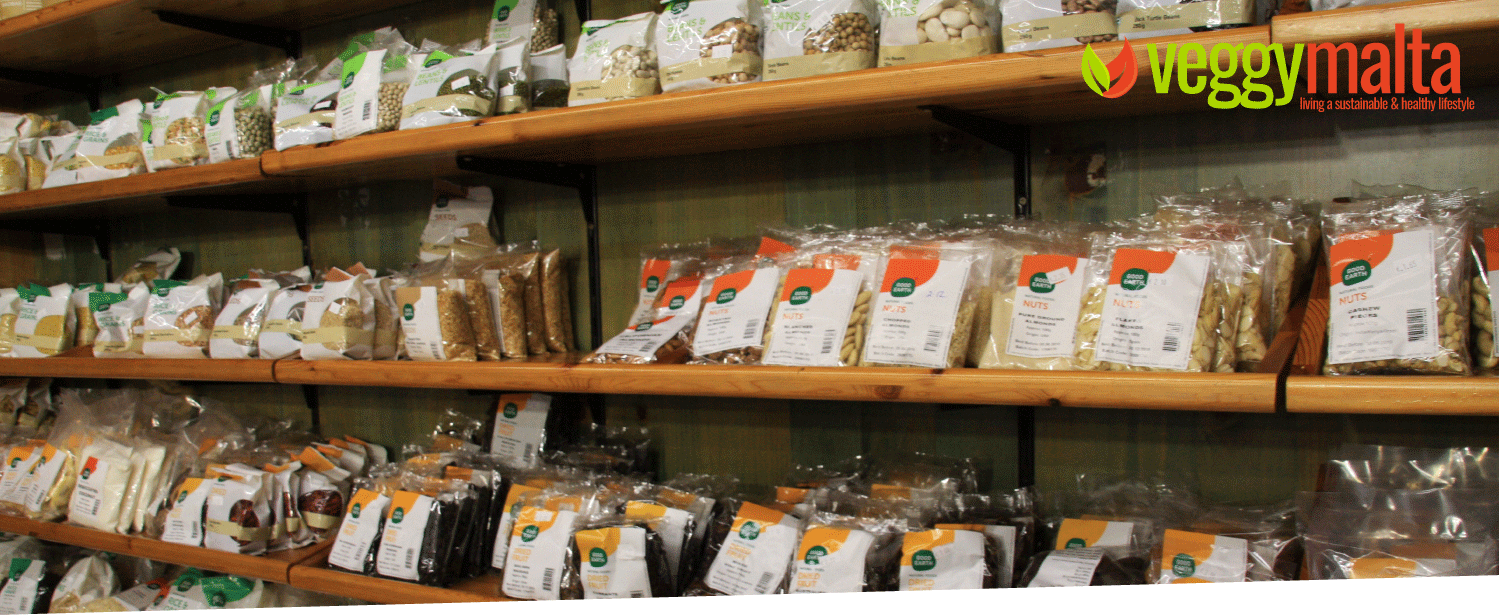 Veggy Malta met up with Matthew and Liz from Good Earth retail shops at the Balluta shop. Good Earth is now 35 years old and was Malta's first health and natural shop. Different times! Today Good Earth has three outlets, Balluta (which I visited), B'Kara inside Smart Supermarket and San Gwann. A fourth shop in opening soon in Valletta inside Is-Suq l-Antik.
The Balluta shop is part of Balluta Buildings, a majestic art deco building built in the late 1920's.  A unique piece of architecture worth pausing to appreciate before walking inside the shop. Moving inside the shop, one will find a vast selection of healthy food. 100% of the food is natural, pesticide free and additive free. There is a choice of gluten free, low sugar, dairy free and vegan brands.
Within the shop you will find a selection of superfoods, organic products, oils, honeys, grains and pulses, pasta, rice and grains, frozen meat alternatives and more (you're getting the picture). There also is a section with vitamins, minerals, supplements and protein powders. Other lines of products include eco-sustainable living products like Ecover and natural body products including toothpaste and deodorants. A number of products are not only offered in normal retail formats, but come in 1kg packs for those who consume more and would like to get a better offer.  Interestingly, clients who purchase over €25 get a 5% discount from their bill.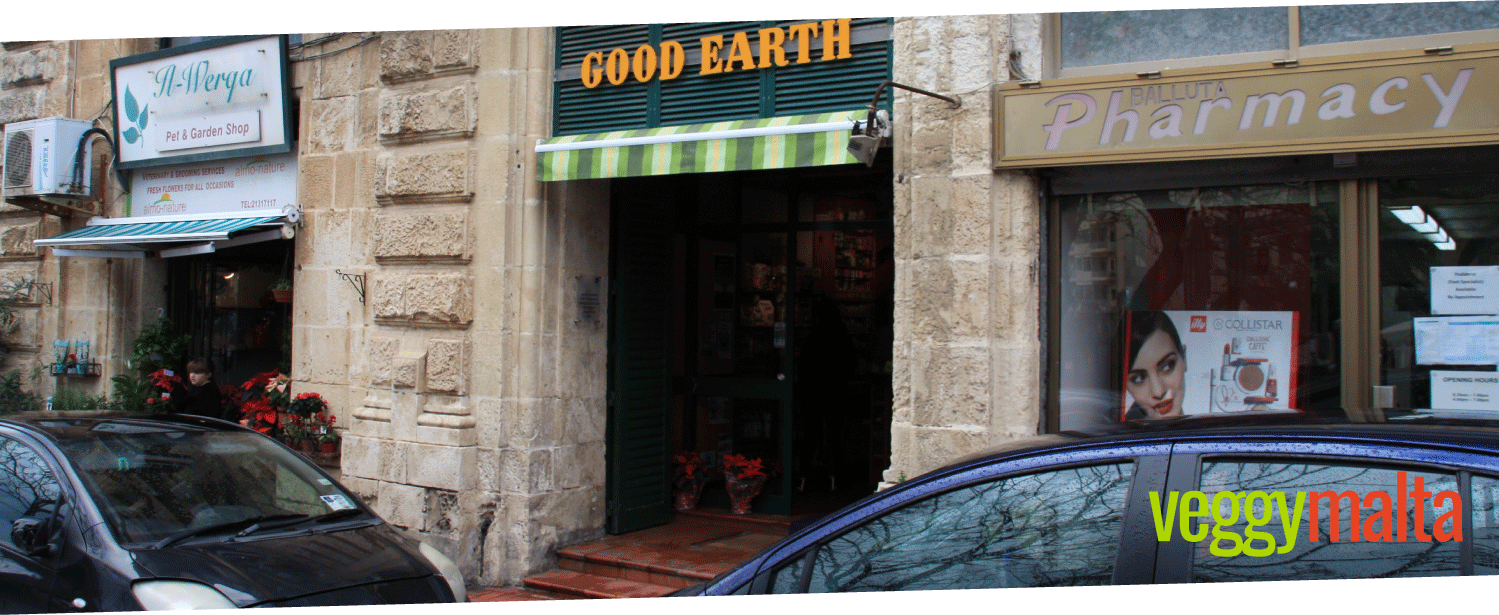 But apart from that there also are fresh sandwiches, yogurts and other products like coconut milk kefir. Just come in the morning and start your day with a healthy boost.
Giving people the opportunity to choose better food is what Good Earth has always been about.  As Matthew de Giorgio (Operator of Good Earth Shops) said "tell me what food you are eating and I will tell you the nutritional impact of your food on your body. Likewise, tell me what your body requires and I will tell you what food your body needs".
Where to find Good Earth Balluta
If you are looking for a shop from where to buy organic, vegetarian or vegan in Malta, you can find the shop following this link.  Good Earth retail outlets also have a facebook page. The shop is open Monday to Saturday 8.30am till 7.00pm.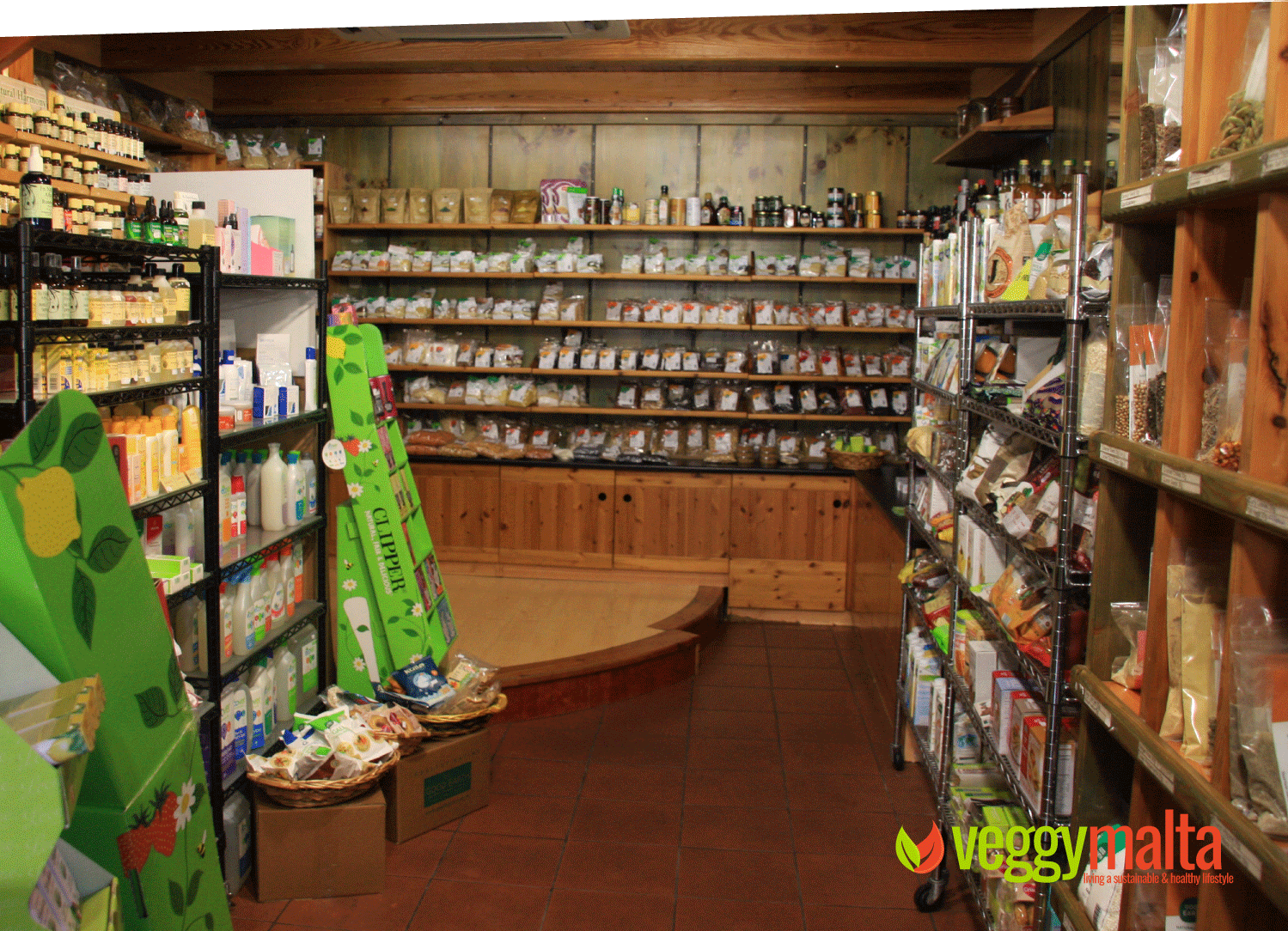 organic buy vegan vegetarian natural products malta