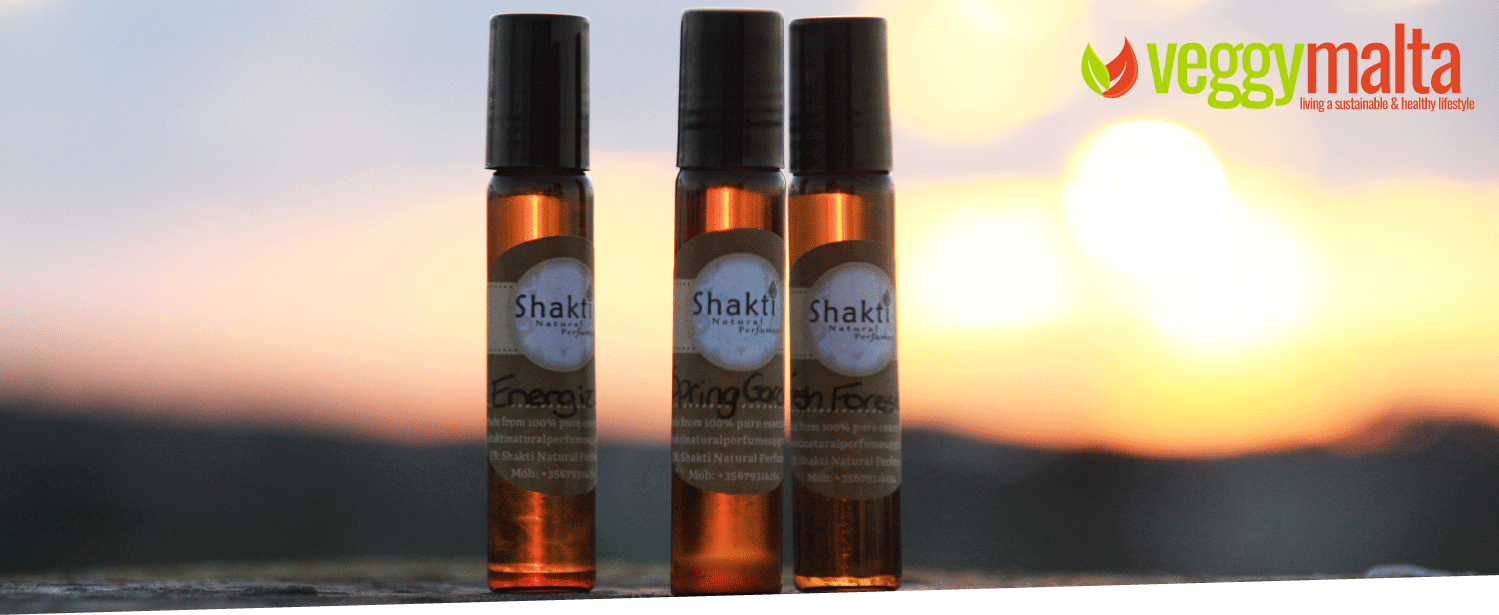 Veggy Malta met up with Thea owner of Shakti Natural Perfumes.  In Hindi, Shakti is the concept or personification of divine feminine creative power. It is sometimes referred to as "The Great Divine Mother" in Hinduism. And female creativity is what we have here.
Shakti products are made from 100% essential oils. Thus they can be used as deodorants or perfumes. The roll-on tip make them easy to apply and they are stored in an amber bottle, which protects the product from sunlight.
Thea emphasises that her products are "completely safe, with no chemicals and only natural ingredients."
But what are essential oils? Well if you have enjoyed the scent of a rose or any flower, you are experiencing the aromatic qualities of essential oils.  Essential oils are the volatile aromatic compounds found in seeds, bark, stems, roots, flowers and other parts of plants.  It is their essential oils that gives the plant it's distinctive smell.  This in turn helps the plants protect itself and also aids pollination.
Shakti also adds jojoba oil to the mixture, which has been used by the natural cosmetic industry to replace animal fats. This also means that Shakti products can be safely used by vegetarians and also by vegans. Needless to say that these perfumes are cruelty-free!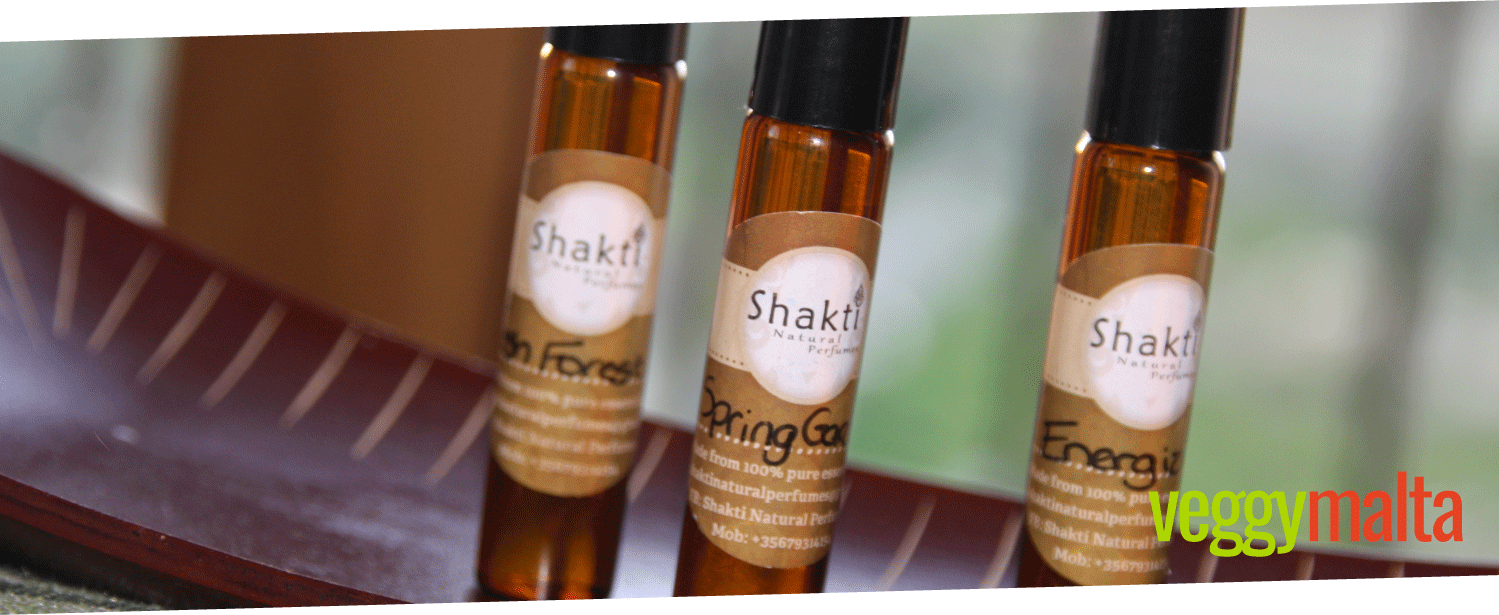 I asked Thea which was her favourite scent and she told me it is Spring Garden. This is because it releases a very floral scent. She said "it's like walking into a garden, it's so relaxing and calming". In fact one can distinguish the scent of lavender and jasmine within this floral bouquet.
From where you can buy Shakti Natural Perfumes
A bottle of Shakti Natural Perfumes will cost you €7. This isn't much considering how long you will actually use the product since you only need to apply a little to release the full fragrance from the bottle.  How can you get your hands on this. Well probably the best option would be to message Thea on facebook, or check via her facebook page which fairs or events she will be participating in.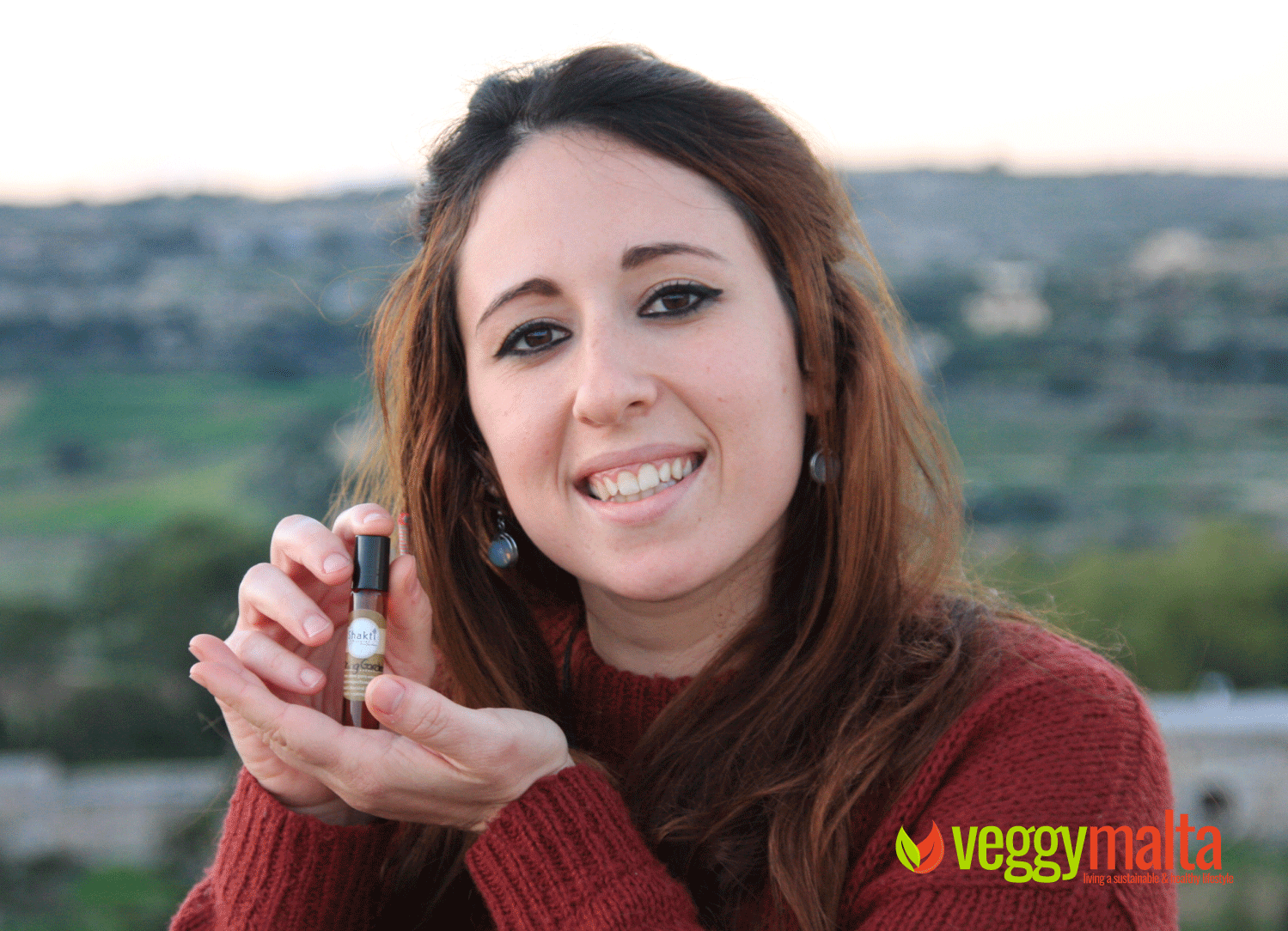 buy natural vegetarian vegan cosmetics malta gozo