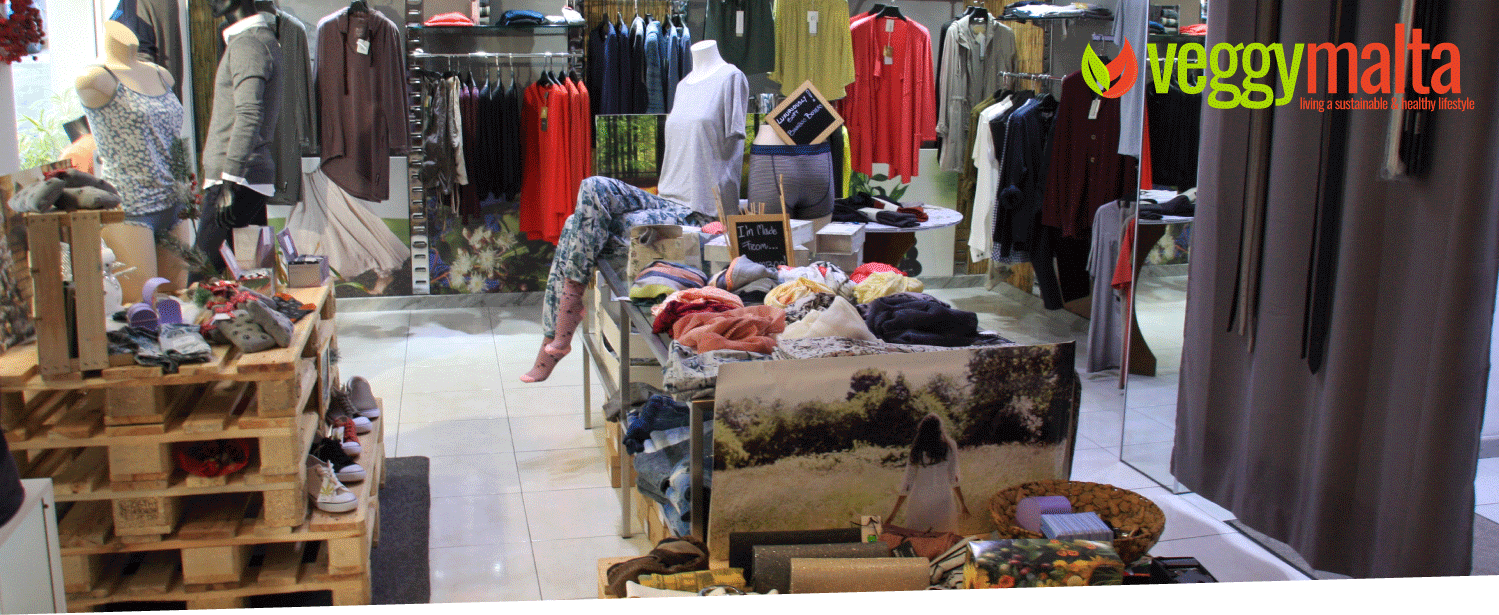 Veggy Malta met up with Valentina from DStreet – dressed by nature in Sliema. Dstreet is not your normal clothes shop, but a place from where you can buy organic clothes. Whilst many of us are conscious of the benefits of organic food, organic clothing is still less appreciated but is also slowly gaining momentum.
DStreet introduced the organic collection in summer 2016 and all the stock found in the shop come from certified organic suppliers. There are three main fabrics inside the shop being eucalyptus, bamboo and hemp. When feeling the products, the eucalyptus fabric feels fresh and has a silk like feel. Most of the products are in fact vegan, apart from the odd woolly product (vegetarian).
There is a mix of products in the shop including clothes, underwear, shoes and accessories.
Valentina said that "those who suffer from diabetes might have sensitive skin and the organic bamboo fabric is ideal."
In fact there is a full range of organic bamboo underwear range. Eartheasy states that "bamboo apparel is softer than the softest cotton … and bamboo's organic and naturally smooth fibre properties are non-irritating to the skin, making it ideal for people with skin sensitivities or other allergies and dermatitises." ¹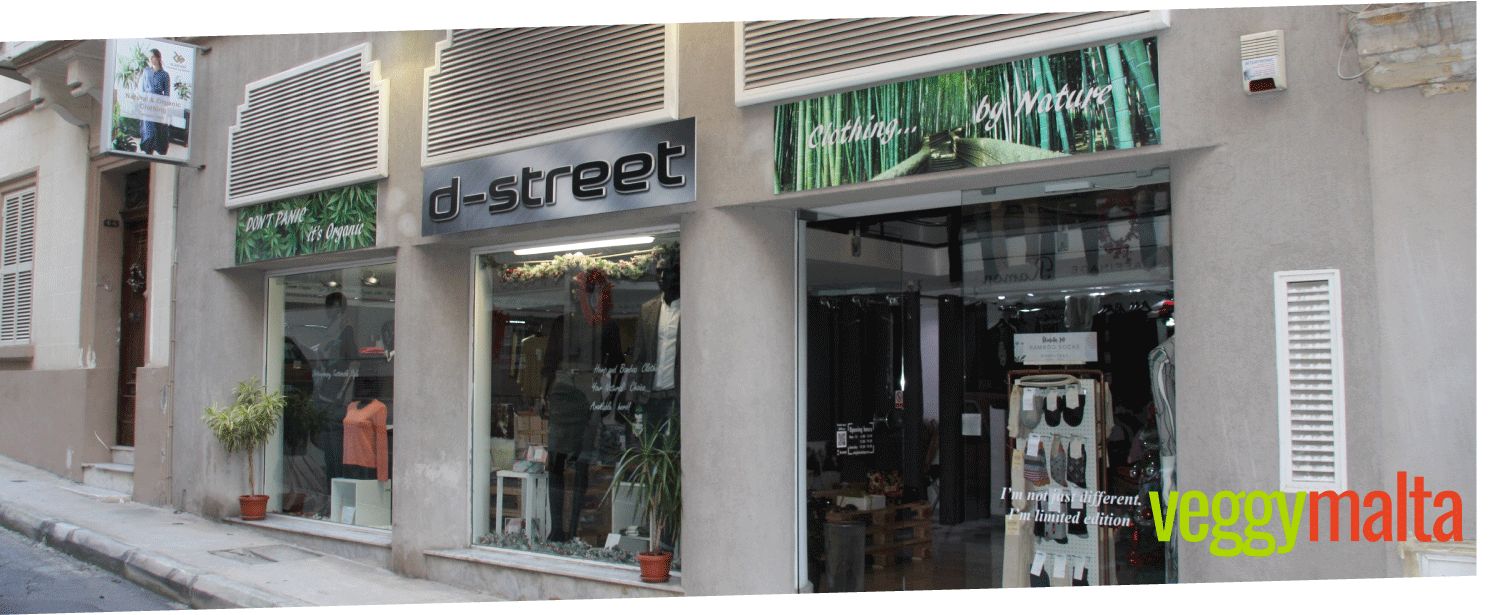 Another range of products in the shop is made from hemp (cannabis sativa). The properties of hemp (different from marijuana) make it an ideal fabric. There are a number of pluses for hemp. As a starter there is it's anti-bacterial properties but also the fibres suppress the development of odours naturally. It is also strong and long lasting. Apart from the hemp clothes, DStreet have vegan shoes made from hemp, cotton and natural rubber from trees. The colours used on the fabric are all natural colours.
All of the brands sold inside the shop also is member of the Fair Wear Foundation, which works with brands and factories to improve the working conditions.
From where can you buy the organic clothes by DStreet?
You can find DStreet – dressed by nature in St Dominic Street Sliema, just follow this map.  You can also go on DStreet facebook page to find out more.
Source ¹