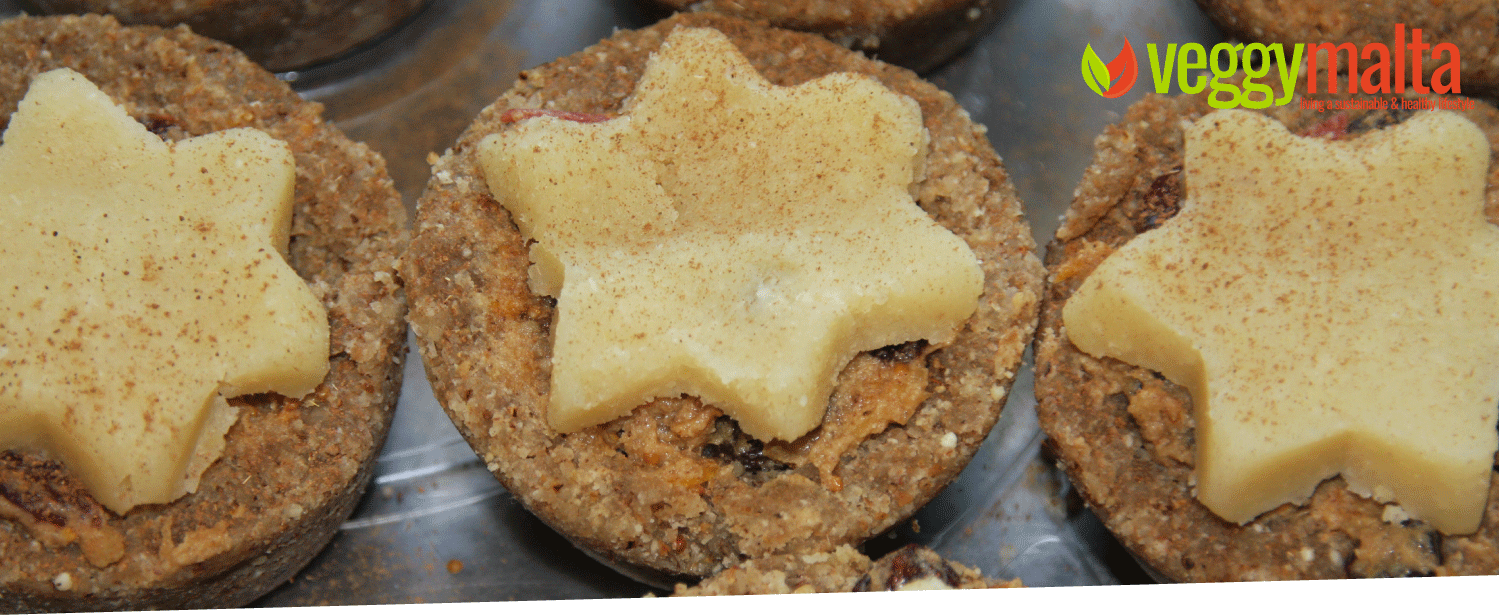 Veggy Malta met up with Alan and Adriana from Anurakti. The name Anurakti comes from the Sanskrit word अनुरक्ति (anurakti), which means passion, love and devotion whilst doing something.
Clearly both Alan and Adriana have a strong devotion for what they are doing. In fact Adriana is a electrical engineer by profession, but left it all to work in their business. Whilst Alan has been in the health and vegan food circle for some time, working at Angka Cafe from 2011.
It all started as a hobby. Preparing desserts for other people who had some particular food intolerances or were vegan. It then began to grow to the range of products they now have. This includes raw energy bars, raw vegan cakes, raw vegan energy balls, muffins (chocolate, apple & cinnamon and carrot). The whole range is gluten free, vegan (therefore also vegetarian) and does not contain any refined ingredients. Check out the desserts menu here.
But I asked them, why should people choose Anurakti products versus other traditional products on the market?
our products not only provide nutrition physically but also for the mind and spirit… still tantalising your taste buds
Alan's solution was a bit different. He said, taste our nutty cake, then tell us what you think and feel… That's the best way to shut a sweet tooth's mouth! I bit the cake and it was scrumptious. Clearly after the first bite I was drooling for the next. You can taste the raw cacao. But along with this the cake has hazelnuts, almonds, raisins, coconut oil, dates, cacao butter and cashew nuts. It is rich but not overpowering. After one bite I needed to devour the whole slice. Buying the Nutty cake, which serves 12 people will cost you €30.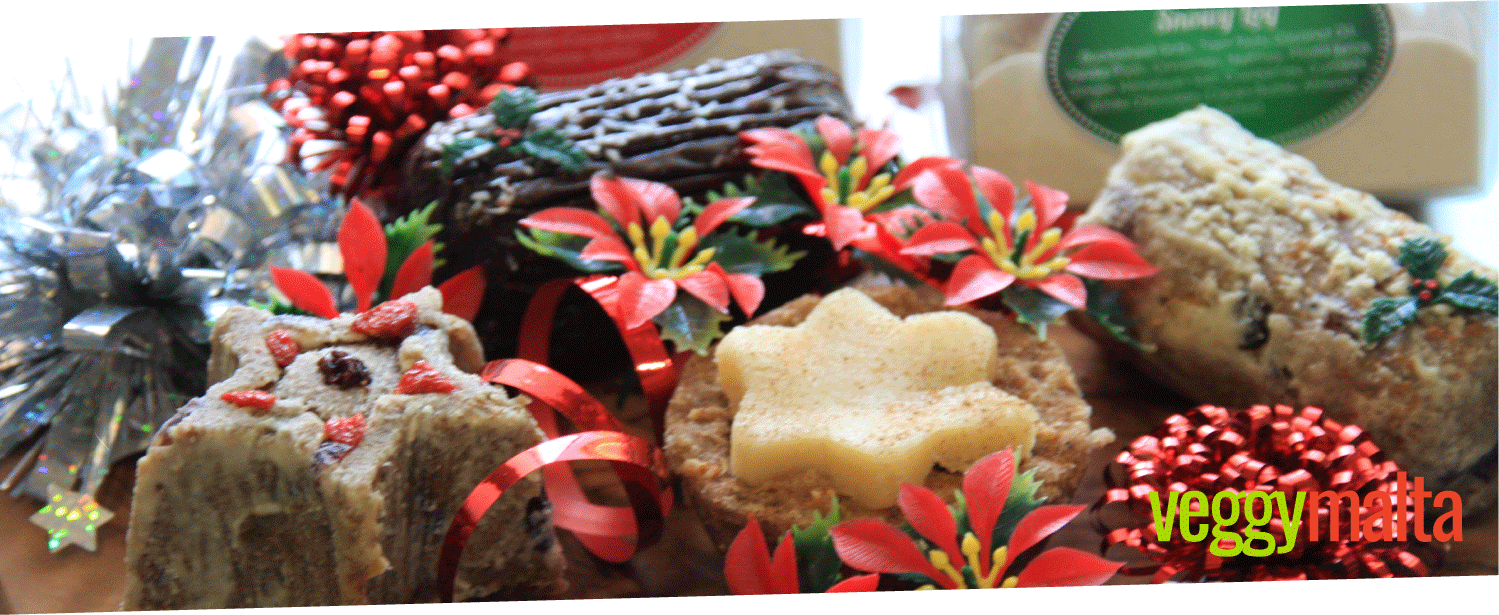 What to buy this Christmas?
This Christmas they have some seasonal hampers. So if you wish to celebrate the festive season "guilt free" yet still rich in taste, try them out. Check out Anurakti's facebook page for more details.
€10 special offer box, which can be filled with the following items:
– choose any 4 items from raw mince pies and raw puddings or
– choose any 3 items from the snowy log, Christmas log or 2 jingle balls.
A €20 special offer box, which can be filled with any 9 of the following items:
– mini snowy log
– mini Christmas log
– raw Christmas pudding
– raw mince pie
– packet of 2 jingle ball
Anurakti products are also available in a number of shops. Here is a list of some of the shops: Dr Juice outlets (Gzira, St. Julian's, MIA Departures, The Point, The Plaza, Bugibba), Saracino in H'Attard, The Healthy Pantry in Zurrieq, SouthEast in Marsaxlokk, Traffic Lights Cafe in Paola, Chocafe in Smart City, Bistro 516 in Valletta Waterfront, Sapori cafe in Birkirkara, L-Istazzjon Cafe' & Eatery in Rabat, Browns in Valletta Waterfront, Coffee Circus Marsaskala, Square Café at Pavi Complex, Crudo in Balluta, Bakery Cafe in Hamrun and Maypole in Sliema.
Malta raw vegan natural sweets desserts products