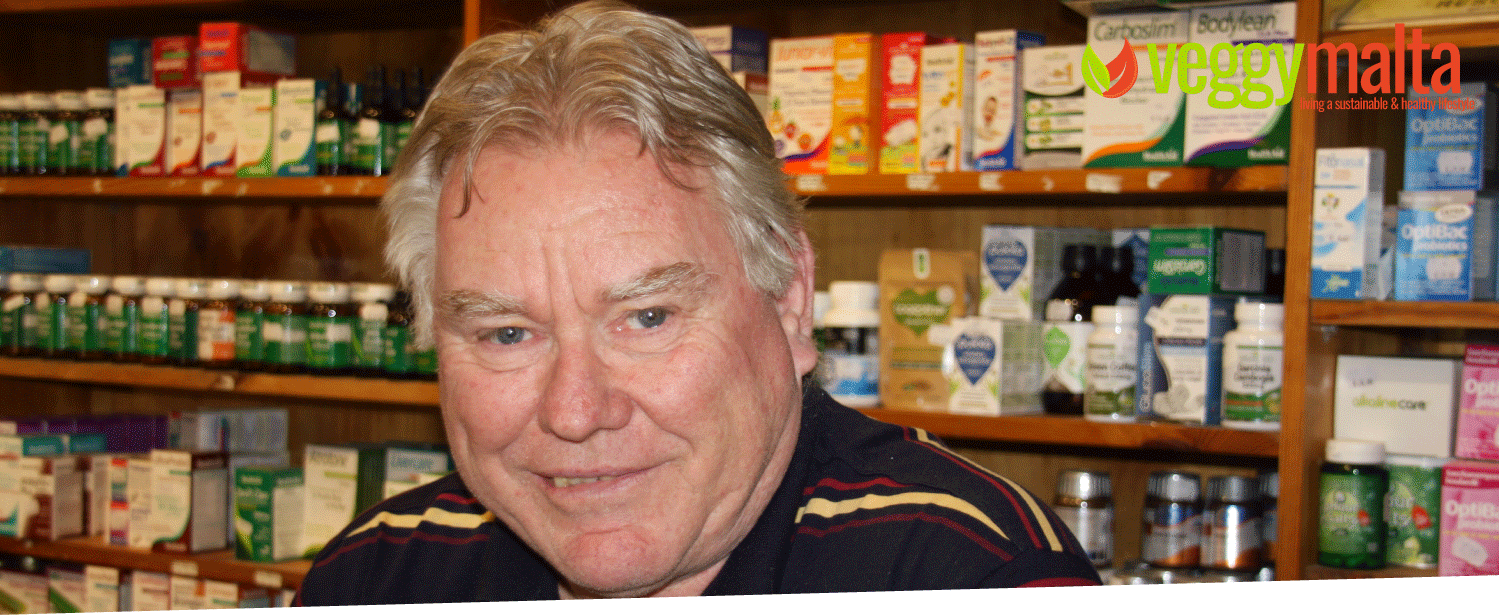 Veggy Malta went to Casa Natura and met up with the managing director Bryan Corlett. He is originally from New Zealand and married locally. The Health Shop opened some 28 years ago. In fact, in 2020 it will be 30 years since the business was started.
Bryan has been living in Malta for 36 years. He explains that years ago he was unwell. Even though back then he still played rugby at the time, he needed an inhaler to help him breath. There weren't many places to buy herbs and natural products in Malta. He started talking to people on the island who were living the alternative lifestyle and went to Italy to see what Italian shops were selling. Eventually Bryan teamed up with a Maltese business partner Francis Cassar, who had been importing Korean Ginseng and they started importing health products from the UK and America. In short Casa Natura was born.
The Sliema shop originally was not in the position it is now. For those who remember, it was on the other side of the road. Around 17 years ago it changed location and went just across the street to a bigger shop. Still the same road on High Street, still in Sliema but a bigger store. Obviously, the market and demand for health products has been growing.
Today Casa Natura has some 5000 products on the shelves. In fact, I would say that it is somewhat over-packed with items. The shop sells supplements, herbal food, sports nutrition, aromatherapy products, essential oils. Also, herbal teas (loose) and organic, incense, natural soaps and natural cleaning products for the house. Furthermore oils, wines, pulses, grains, juices, flours, nut butters, apple cider vinegar, alternative milk products, sugar substitutes, gluten free ranges, organic chocolate, and many other items.
Bryan's philosophy is that "your health is your wealth". It's all about finding the joy in life. When he looks back in all these years, he recalls many people whose lives have been changed. Individuals with health issues who have found solutions. People with cancer who had hoped that it could help, but in many cases the life style changes were too late. There are also the success stories, people with skin, stress, digestion, energy issues.
After nearly 30 years of experience in running a health shop, Bryan's word of advice is to go for a "balance" in life. He believes that many people burn themselves out by being too extreme and then backslide. A balance in life and accepting others for who they are, is a long-term choice.