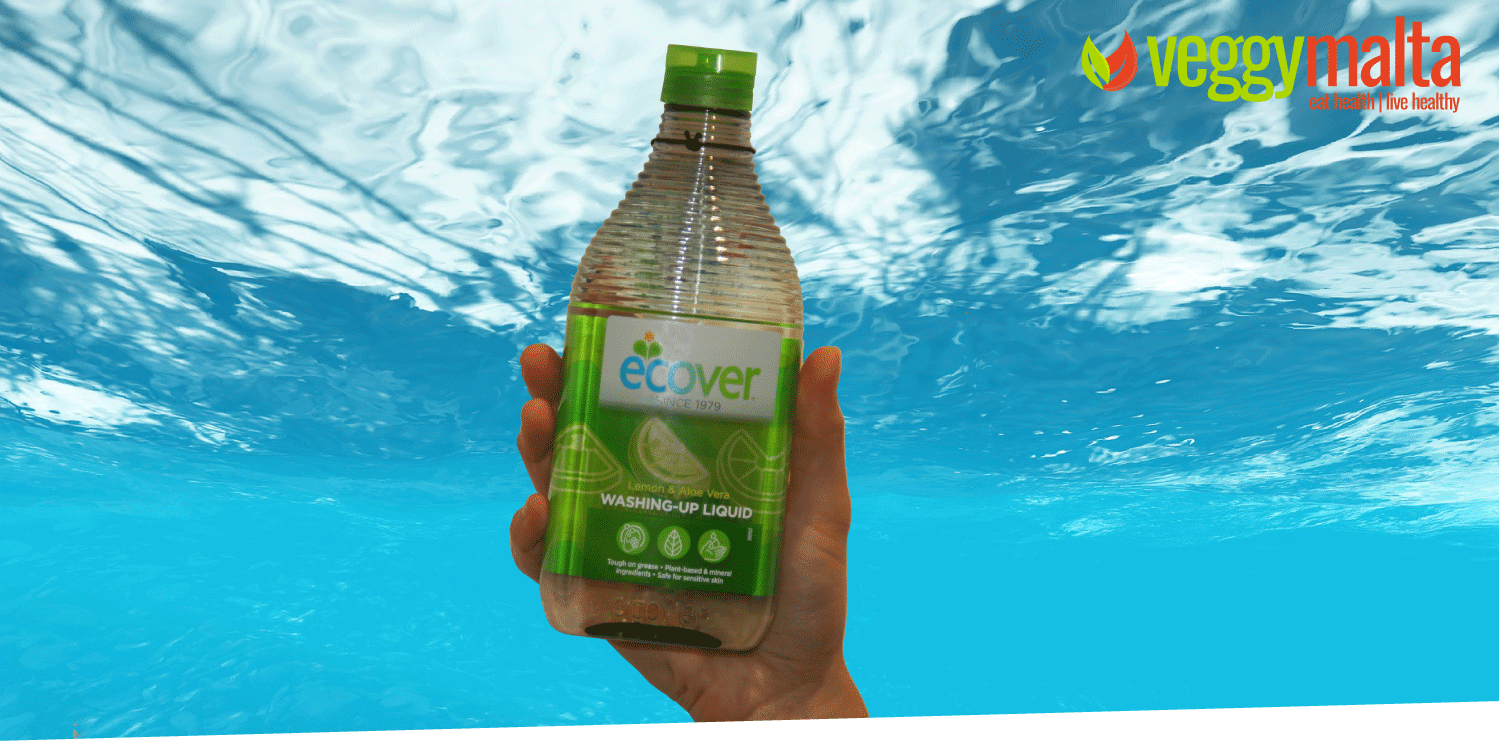 Veggy Malta zooms onto Ecover, a different way to clean. So lets have a look at what Ecover is calling a clean world revolution. #letsliveclean
Ecover is a full range of household and personal care products. You will find dish-washing liquids and tablets,  laundry liquids and powder, fabric softener and stain remover. A full range of household cleaners including oven sprays, window cleaners, bathroom cleaners, limescale removers, floor soap, all purpose cleaner and cream cleaner. Furthermore there is the personal care range with different hand soaps and the zero range of products that have zero fragrances, zero colourings and zero enzymes.
Ecover state their packing is utter rubbish. The new washing up liquid bottle is made from 100% recycled, fully recyclable plastic. Even the bottle cap is fully recyclable. And more, the redesigned cap now uses less plastic than the previous cap. This is the circular economy at it's best.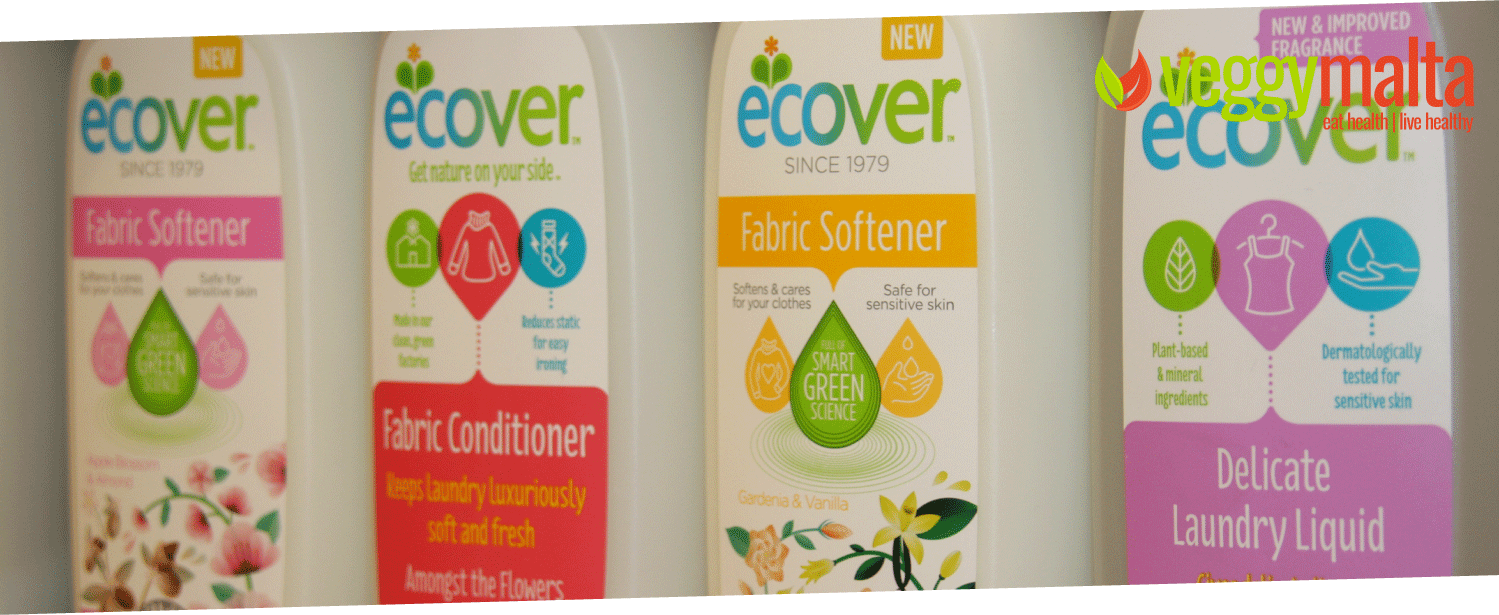 But it's not only about the packaging. It's about what's inside the bottle. They avoid using planet-polluting, crude oil-derived products. And instead use plants.  Some products have already phased out the use of palm oil whilst this process is happening in other lines. Furthermore they use ingredients that are readily biodegradable, thus decreasing the impact on the environment. Yet all this needs to be backed with a product that delivers what it promises. Which is cleaning! The question is does it. Yes it does. And not only that but you would be using plant power instead of fossil fuel-based ingredients.
Another little thing to add is that Ecover has been Leaping Bunny certified since 2011 and adhere to the standards set by Cruelty Free International. And there is more. The company is vegan-friendly. This means that they do not use any animal or insect-derived substances in any of the products.
Where can you find Ecover?
Ecover is imported and distributed locally by Good Earth Distributors. You can find Ecover at Good Earth Health Shops or from leading supermarkets and health shops.
Website | Facebook