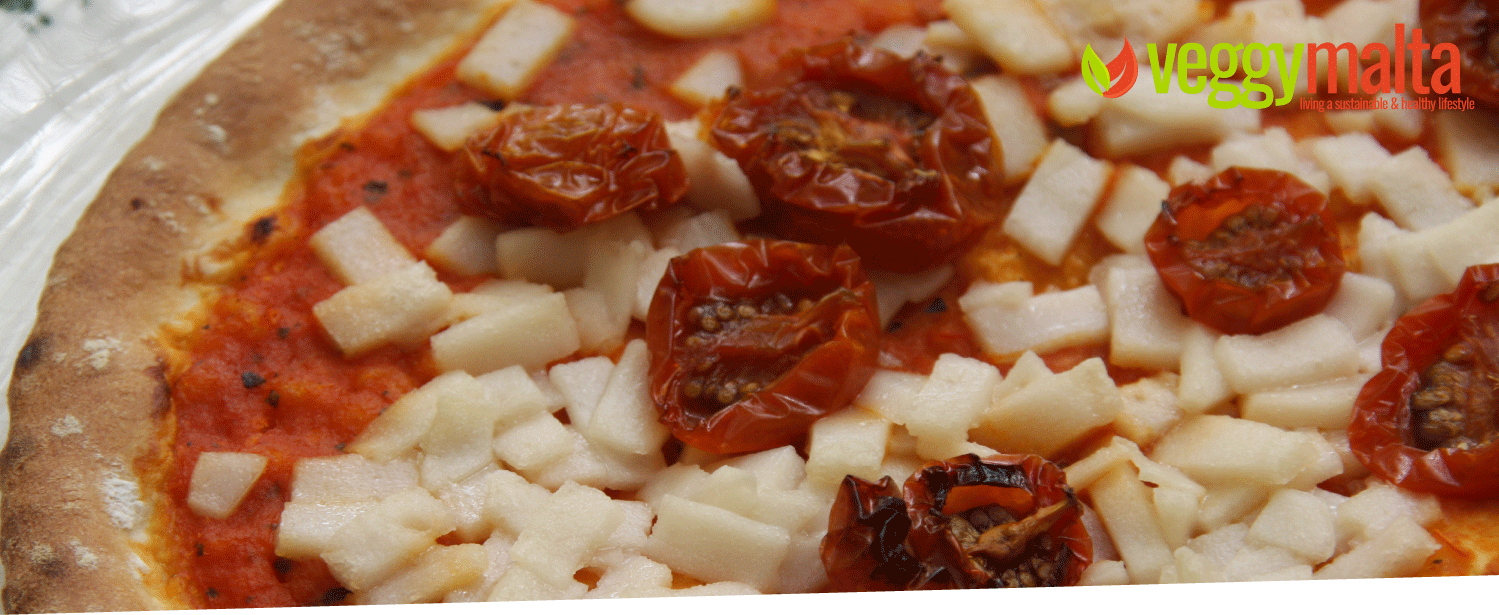 Veggy Malta tried out Valsoia's Pizza Margherita.
The Pizza Margherita is considered by some as the simplest of pizzas. All you have is dough, tomato sauce, mozzarella (in this case Gustosino), salt, basil and olive oil.  But because it is so basic, it probably is the most complex. It does not forgive any shortcomings. The pizza margherita is an Italian tradition. Allegedly named after Margherita of Savoy, wife of King Umberto I, who visited Naples in 1889 and liked the red white and green pizza (like the Italian flag).
What about Valsoia's pizza margherita!
So let's have a look at Valsoia's pizza margherita. Precooked in a wooden oven, the pizza takes just 4-6 minutes to heat up (if already thawed), otherwise 8-10 minutes if direct from the freezer. Don't let the photo fool you, believe it or not it's a vegan pizza. So what's that white thing sprinkled all over it? Instead of mozzarella, Valsoia uses Gustosino a plant based cheese alternative. Furthermore the pizza is low in fats and has 65% less fats than the average fat of the best selling frozen pizza margheritas. Considering it is a pizza, it also is surprisingly very rich in protein. Given that there is no dairy product in it, it is naturally lactose free. Valsoia also states that the dough is left to naturally ferment 24 hours before proceeding to make the pizza, just as any good Italian pizza should be.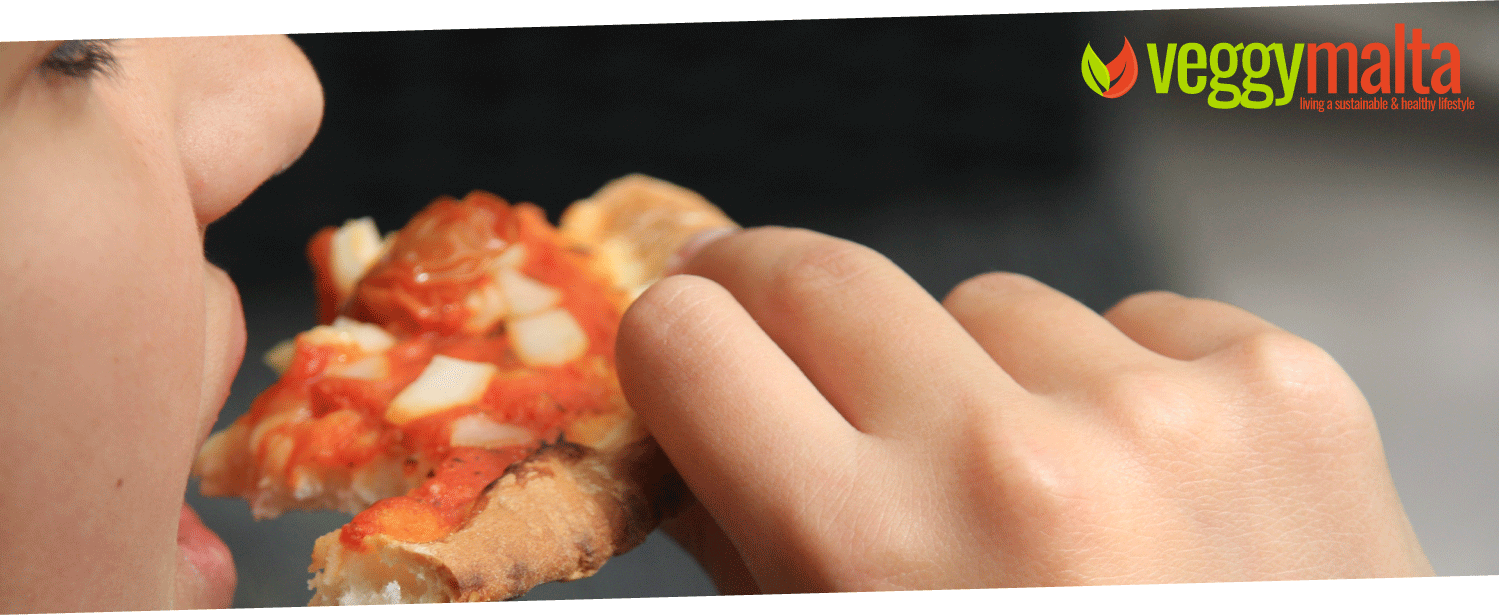 In a family of five, with three kids, a pizza margherita is a must. You absolutely need to have it in your freezer. Don't dare not have it! So what better way to test a pizza then feed it to a bunch of ever-hungry kids and see their reaction. Freshly heated and with an added drizzle of extra virgin olive oil and a few pieces of fresh basil, the pizza was positively greeted. Eaten from crust to crust.  The crust is slightly crunchy yet not hard. The semi-dry cherry tomatoes also give an extra touch to the pizza. The final result (apart from an empty plate) is a thumbs up … not only from the kids 🙂
The final question is, how much does it cost? The Valsoia pizza Margherita costs around €3.55 and is available from most supermarkets and shops.