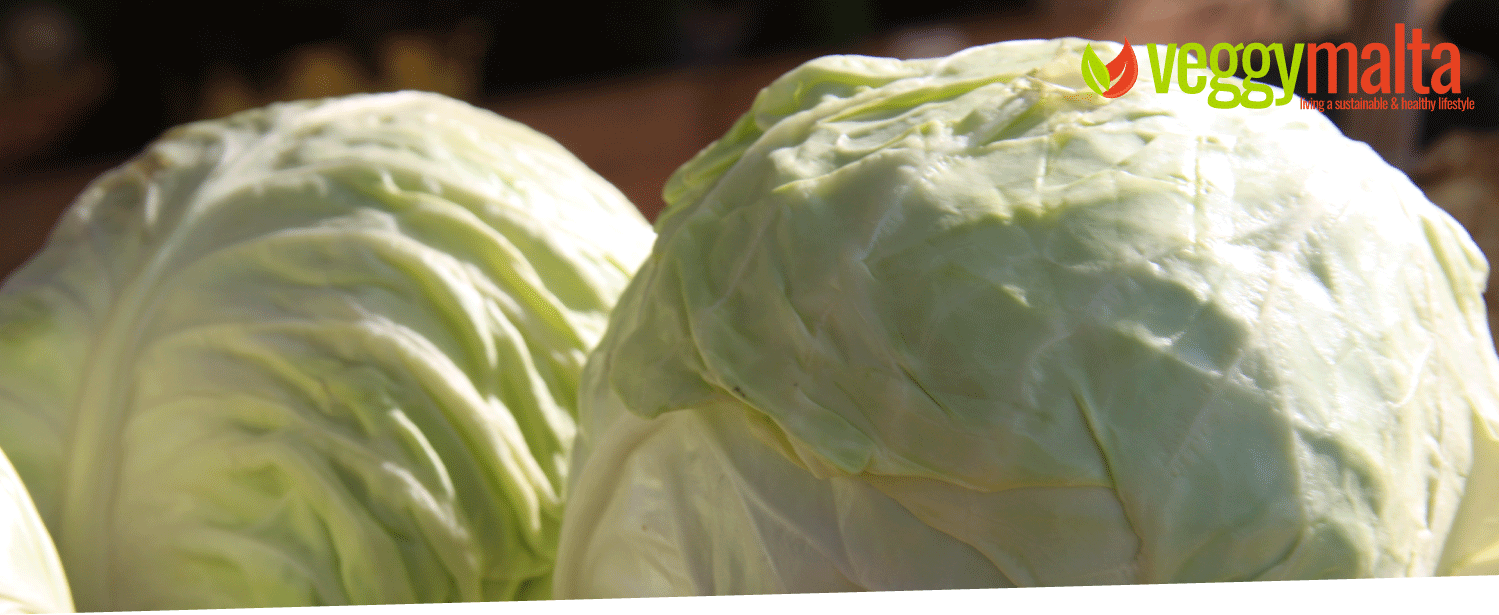 When someone tells you in Maltese kemm int kaboċċa!, they are basically calling you stupid. Ironically this stupid vegetable is actually loaded with vitamin K which is good for your brain!
The cabbage, that leafy green vegetable that our parents used to nag us to eat is jam packed with health benefits. Whether you eat it green, red, purple or white, it is bursting with nutrients. Although it looks like a lot like lettuce, cabbage is actually related to broccoli, cauliflower and kale. It might not be the trendiest of vegetables, after all it has been on our plates for centuries, but has all the qualities to be in the top league. Veggy Malta explores why it's a great vegetable to eat, not just for vegans and vegetarians but for whoever wishes to eat a healthy diet. Read on to get to know more on the 5 health benefits of (eating) cabbage.
1. Cabbages improve your complexion
Given that cabbages are full of Vitamin A and E, they are great for your skin. Vitamin A rejuvenates the skin whilst Vitamin E nourishes the skin. Also, the Folate in the cabbage helps repair DNA .
2. Immunity booster
Cabbages help you boost your immunity since it is packed with Vitamin C. Vitamin C is a powerful antioxidant and helps the body from damage caused by free radicals. One cup of 89 grams of chopped red cabbage will give 85% of the recommended daily intake of Vitamin C. The same as you would get from a small orange. (1)
3. It is good for your brain
Cabbages (especially the red cabbage) are very rich in vitamin K, which is known to help your mental functions and actually improves concentration.  Why the Maltese linked the word stupid to kaboċċa is beyond me! Furthermore it also helps prevent damage to the nerves and is a good source of prevention against Alzheimer's disease. It actually can provide you with 85% of the recommended daily amount of Vitamin K1 in a single 89 grams cup (2).

4. It helps digestion
How many times have you heard that you should eat more fibre. Well cabbage has both insoluble and soluble fibre. The insoluble fibre, which cannot be broken down in the intestines, helps the digestive system by giving bulk to stools. This is why cabbage is also known as a cure for constipation. On the other hand, the soluble fibre helps increase the beneficial bacteria in the intestine.
5. It helps your heart
By helping to lower cholesterol and lowering blood pressure, cabbages help your heart.  Whilst doctors will advise people suffering from high blood pressure to reduce their intake of salt, research shows that an intake of potassium is also important(3). Cabbages are rich in potassium.  Plus, cabbage contains soluble fibre and plant sterols that are understood to reduce LDL cholesterol, the bad cholesterol.
In conclusion
There are many ways to eat cabbages. In fact there are a number of traditional Maltese recipes with cabbages like kaboċċ moqli which is fried cabbage or kaboċċ mimli bil-gbejniet which is stuffed cabbage leaves with Gozitan cheese.  There are also many vegan and vegetarian recipes with cabbages. Whether locally grown, organic, green, red, napa, savoy, bok choy or otherwise … tkunx kaboċċa, kul il-kaboċċa (don't be stupid, eat the cabbage)!