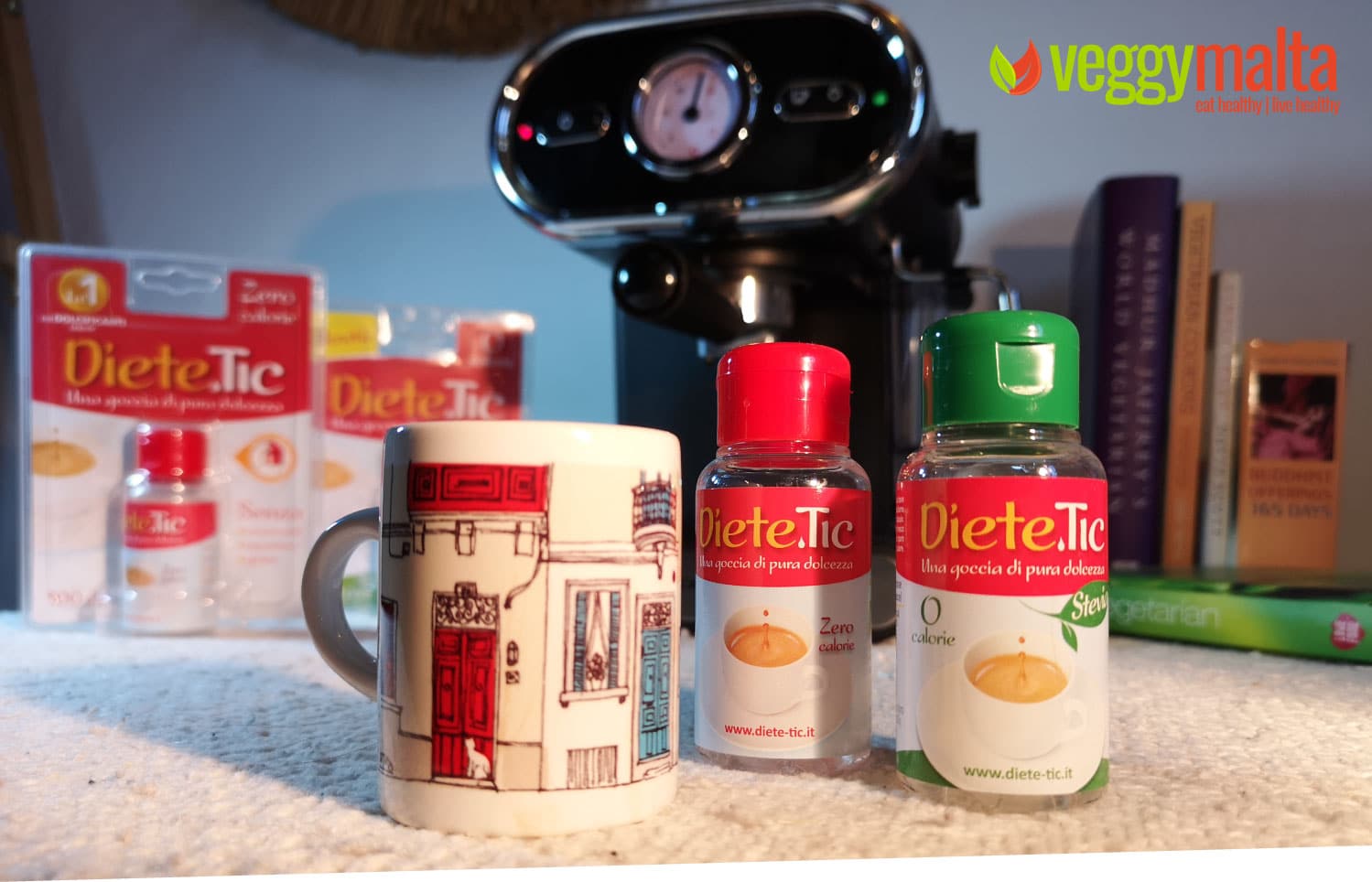 Given that I am all the time saying that I need to lose weight I was happy to try out two sweeteners by the Italian brand Diete.Tic. Those who know me know that I chose the veggy lifestyle for animal and environmental reasons. The plus side to it are all the yummy and tasty plant based food one gets to discover in this journey.
I guess we all have become more aware of the decreasing the consumption of sugars but I have tried to take my coffee (and tea) with less sugar, but no sugar at all is difficult. Now if you take some 3 to 5 cups a day the spoons start to pile up along with the sugar hidden in the products we consume. So I has to try them out. The biggest test came with the first morning coffee, the one that you want to kick start the day. I added two drops of the Stevia version (the one with the green leaf) and it did the trick. What's really comfortable about this product is that it is liquid making it easily soluble.
Stevia unlike other sugar substitutes is natural and comes from a plant originally from a leaf related to popular garden flowers like asters and chrysanthemums. Interestingly Stevia is around 100 to 300 times sweeter than table sugar, with the advantage of having no carbohydrates, calories, or artificial ingredients. In fact have a look at the nutritional values of these two products and all you see are zeros!
Given that Stevia is a plant, it is a plant based sweetener and is sought after also by vegans.
I also tried the other liquid sweetener which uses a mix of sodium cyclamate and saccharin. The result was similar, yet my personal preference goes to the Stevia one.
As I mentioned earlier the product is in liquid form and comes in a easy to use bottle which can be kept in a handbag. It can substitute all kitchen uses for sugar and additionally is lactose and gluten free.
Price wise a 50 ml which gives you 500 doses (equivalent to 250 spoons) costs €2.99 (Diete.tic 50 ml) and €3.99 (Diete.Tic stevia 50 ml).