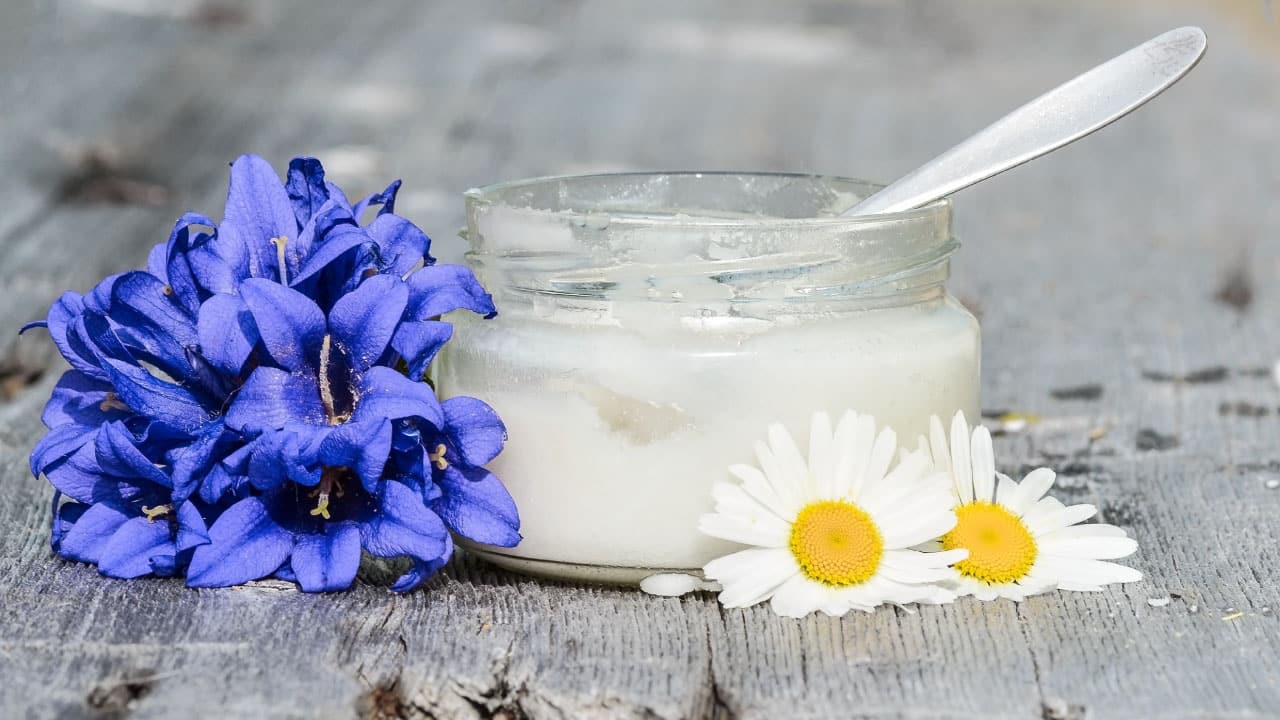 Here are some of the benefits that coconut oil may help with:
Boosts metabolism
Improves digestion
Reduces inflammation
Protects from free radicals that promote premature ageing and degenerative disease
How to use Coconut Oil
You can use it for cooking. Coconut oil is ideal for cooking because around 90% of its fatty acids are saturated. This makes it extremely stable at high temperatures. It has a high smoke point of 175°C.
Coconut oil is semi-solid at normal room temperature and melts at 24°C so it is advisable to store in a cool cupboard rather than the fridge (especially in Maltese hot summer days).
Use it to sauté or stir fry vegetables or rubbing with seasons for baking.
You can use it in recipes. In fact, in most recipes you can substitute oil or butter with coconut oil in a 1:1 ratio.  Take care to let cold ingredients like egg or milk come to room temperature before blending together.
You can also add a teaspoon to your coffee or tea, or even with your yogurt or your breakfast oatmeal.
5 brands of coconut oil are on offer between the 11th and 24th March 2019 at PAMA and PAVI.
Disclaimer: The information and content on this video / article is intended to be of general informational use. It is not intended to constitute medical advice, medical diagnosis, or medical treatment. and must never be used as such. The content is not a substitute for qualified medical advise. You should always consult your doctor or other health care professional before making any changes in your diet, exercise pattern or lifestyle. We (the author and VeggyMalta) accept no responsibility or liability whatsoever for any injury, loss or damage in any shape or form incurred in part or in whole, as a direct or in-direct result of any use or reliance upon the information and material provided here. The author or the website cannot be held liable for any information on this article.