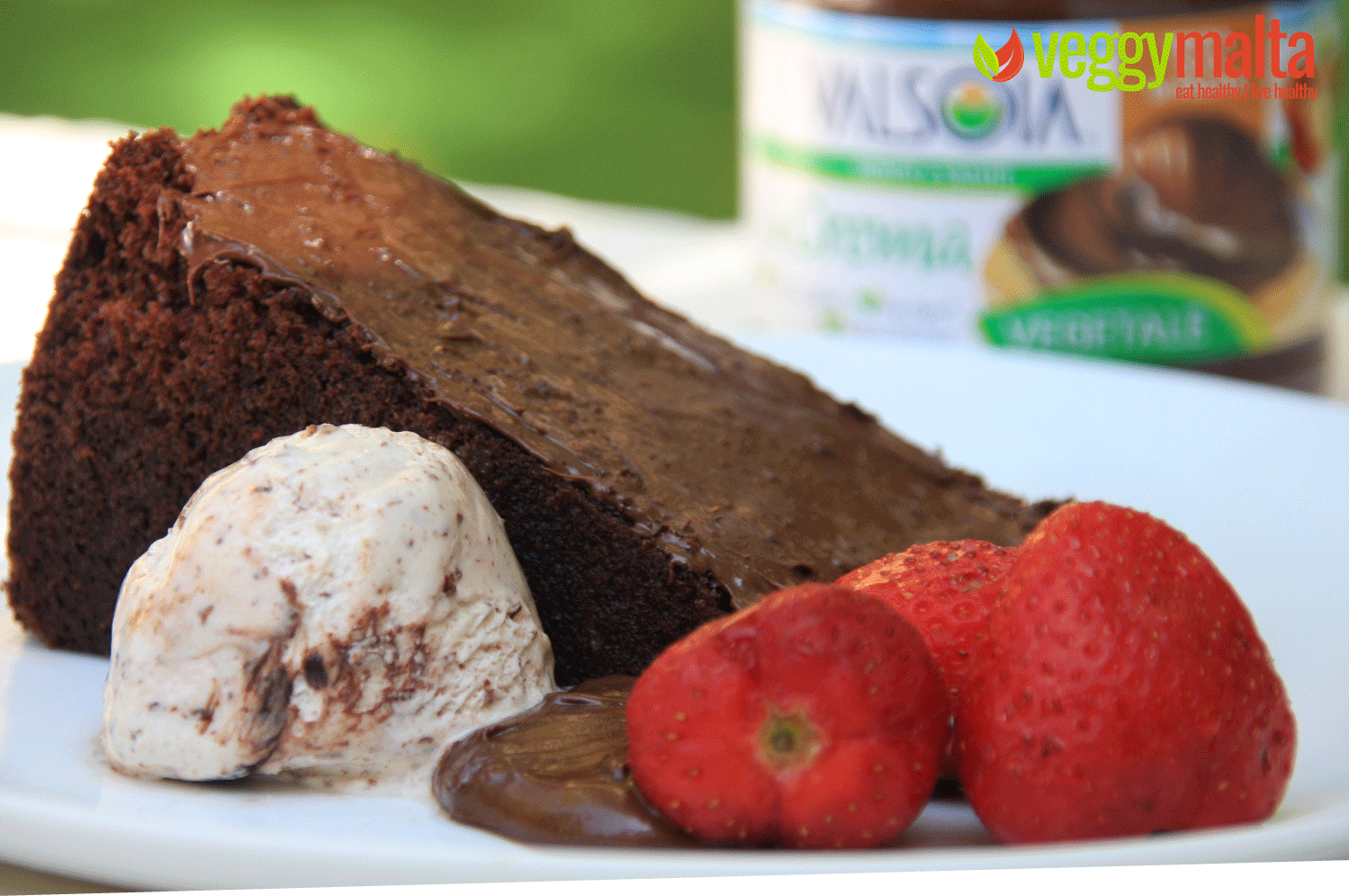 Simple question! How can you indulge yourself if you have a 400 g tub of Valsoia's hazelnut spread?
Here's an idea. Make a chocolate cake, then spread it with the hazelnut spread. Add a scoop of the spread to dip some fresh strawberries in. And to finish this heavenly combo add a scoop of Valsoia ice cream. Now that's what I call desert!
The great thing about all of this is that it is totally dairy free. And depending on the ingredients you use to make the chocolate cake it can be totally vegan and gluten free, as Valsoia's hazelnut spread (and the ice cream) are both gluten free… and so are the strawberries. Plus it is palm oil free!
Now how about some other ideas how to indulge yourself and enjoy a yum breakfast.
You can have a breakfast spreading Valsoia's hazelnut spread on the bread and heating them up in a sandwich toaster.
Waffles spread with this spread (and maybe a spoon of ice cream).
Valsoia's hazelnut spread and berries (black berries and strawberries) crepes.
Pancakes with Valsoia's hazelnut spread … a classic!
Get a small jar and fill it up with the spread and use it as a dipper next to your fruit platter. See which tastes best whether it is kiwi, strawberries, banana, apples, pears, oranges, pineapple .. (you get the gist).
Get an Oreo. Open it.. add a dab of the spread, seal it again and eat. That's Oreo V.2!
Iced coffee with Valsoia's hazelnut spread (recipe coming up later this month).
Obviously one should keep an eye on the calories. Having a look at the nutritional value one would notice that the product is rich in fibre and also has a fair share of protein with 5.2 g per 100 g (though I don't think that protein is on your mind when you are licking the spoon).