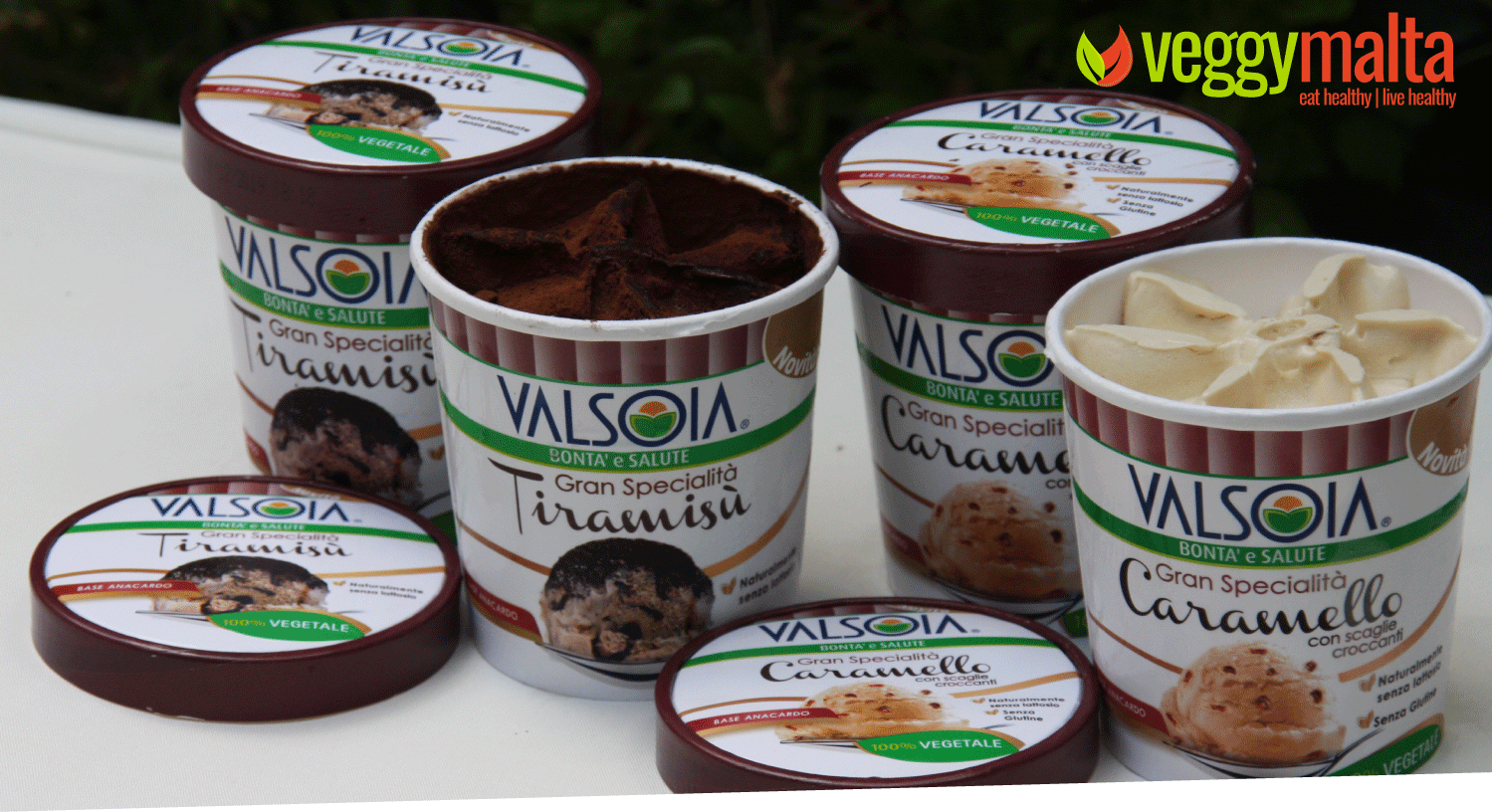 Veggy Malta tried Valsoia's new ice cream tubs. The Gran Specialità Caramello and the Gran Specialità Tiramisù. It's very difficult to tell you which is better of the two!
As we are now accustomed, Valsoia has produced two other 100% non-dairy, naturally lactose free and vegan ice creams. The Gran Specialità Caramello is gluten free as well.  They both come in a convenient 210 g tub that can be enjoyed by the family (or on your own, if you manage to hide it well).  For every 100 g you would be consuming only 186 kcal (for the Caramello) and 201 kcal (for the Tiramisù). Which I guess is okay, considering that you need to eat around half to tub for that. One other interesting fact about these two ice creams is that it is cashew based which is an innovation for a plant based ice cream.
Yet lets talk about the taste, which essentially is the most important factor. Let's start with the Gran Specialità Tiramisù. Clearly Valsoia have lived to their Italian name with this ice cream. Tiramisù is after all Italy's most popular desert, so you would expect an Italian company to make it taste good! Unlike the traditional Tiramisù cake that can occasionally have a strong punch of coffee (Italy's favourite beverage), this ice cream is absent from coffee. But like any Tiramisù it has a good dose of powdered cocoa sprinkled on top. In fact I did manage to make the cocoa last virtually through the entire tub. (And yes .. you guessed, I ate it all .. after all one needs to take an interest in one's work, right!)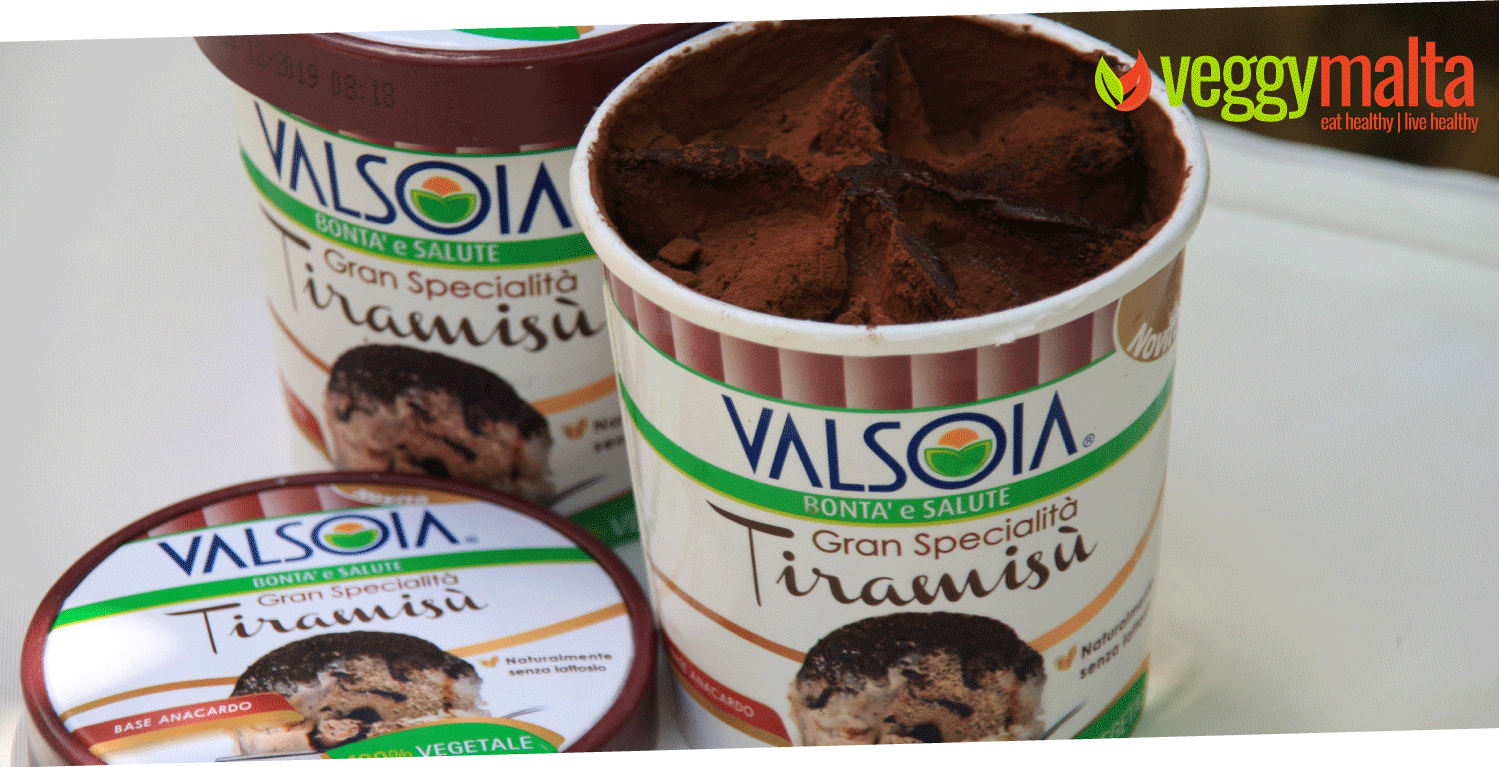 The other ice cream I tried is the Gran Specialità Caramello. Again, in the name of work I dug through the tub or caramel flavoured ice cream. One word of advise, do not eat the ice cream exactly as you take it out of the freezer. Leave it to thaw a bit. Just enough time so that the ice cream melts immediately when you place it in your mouth. That way you can enjoy the flavours better and the feel the crunchy caramel pieces in Gran Specialità Caramello.
How much do Valsoia's Gran Specialita ice creams cost?
A tub of 201 g of Gran Specialità Caramello and Gran Specialità Tiramisù cost €2.99.