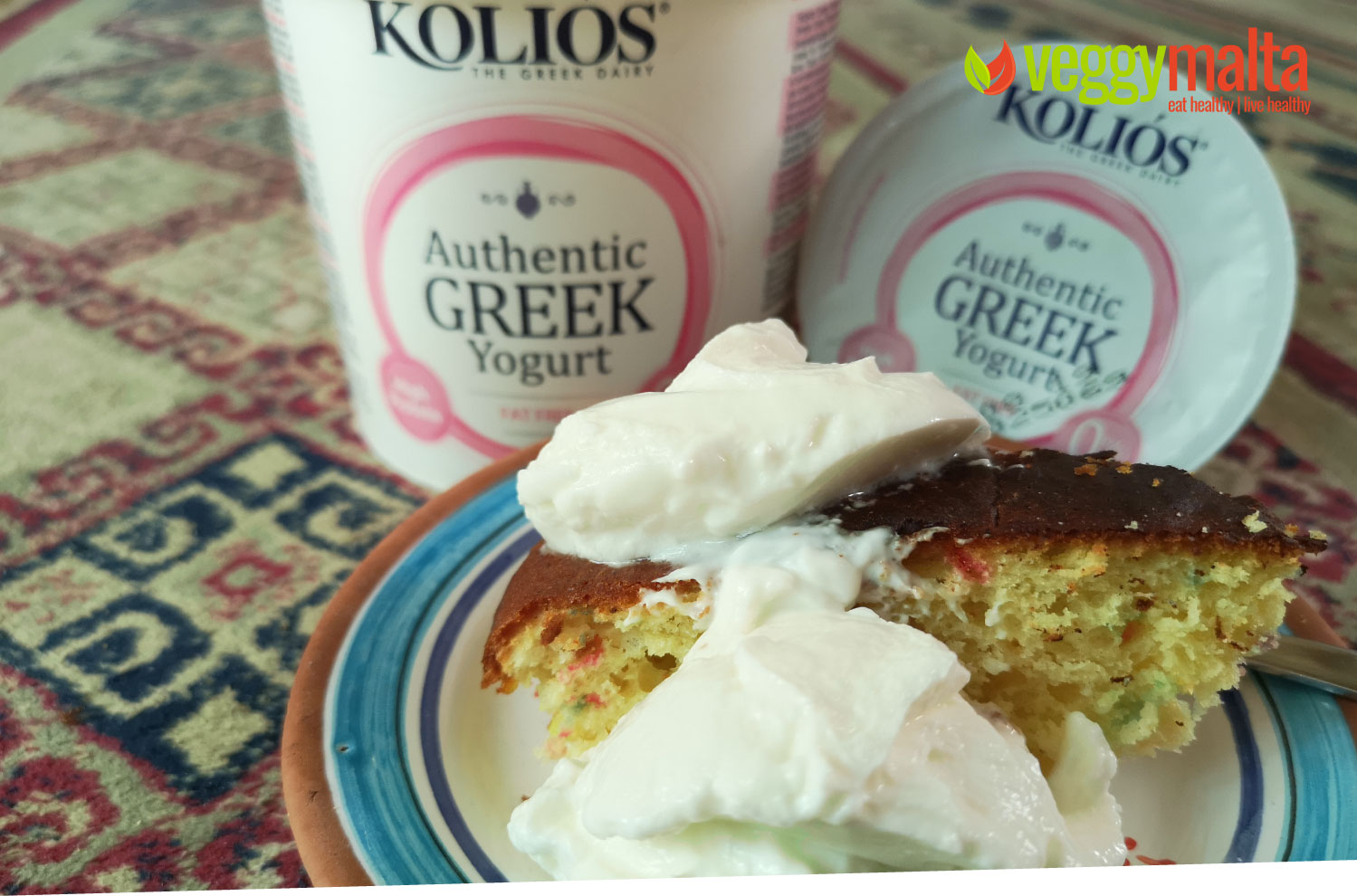 VeggyMalta tries out Kolios Authentic Greek Yogurt fat free.
Now there are a number of ways to try out Greek yogurt at different times of the day. If you wish a breakfast snack, you can take it as is, but I suggest taking it with a mixed bowl of fruit. This adds the fibre and vitamin content of your meal. At the same time I particularly like the taste of yogurt with freshly pealed fruit. You can add whatever fruit you find, whatever is in season. Any fruit goes well.
As an afternoon snack we choose to take some Kolios Authentic Greek Yogurt with some sponge cake. The mix of freshly baked cake (cooled down not warm) and the cold yogurt is very pleasing. In this manner you can avoid filling the cake with cream and still get a similar feeling.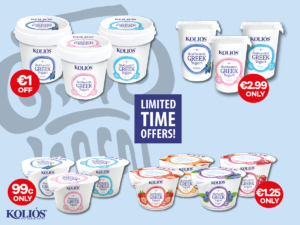 What you do with yogurt is only limited to your imagination. try getting some blueberries and strawberries, squash a few of them to release colour (add some water and honey if you wish) and mix that with the yogurt and then add the solid pieces on top of you yogurt.  You can add some granola, nuts and slices of banana (and maybe a drizzle of honey).
Another simple idea is to make fruit bottom yogurt jars. It's a great way to recycle you empty jars. If you don't have any you can use a glass if you wish. First you need to make a fruit compote of your choice and then prepare the fruit bottom yogurt jars. You can store them in the fridge for later use.
Kolios Authentic Greek Yogurt Zero fat free come in three formats.  The 1 kg family tub, the 500 g container and in 150 g. They cost €6.50. €3.50 and €1.29 respectively. At the moment they are on offer with the following prices: 150g – €0.99 / 500g – €2.99 / 1kg – €5.50.