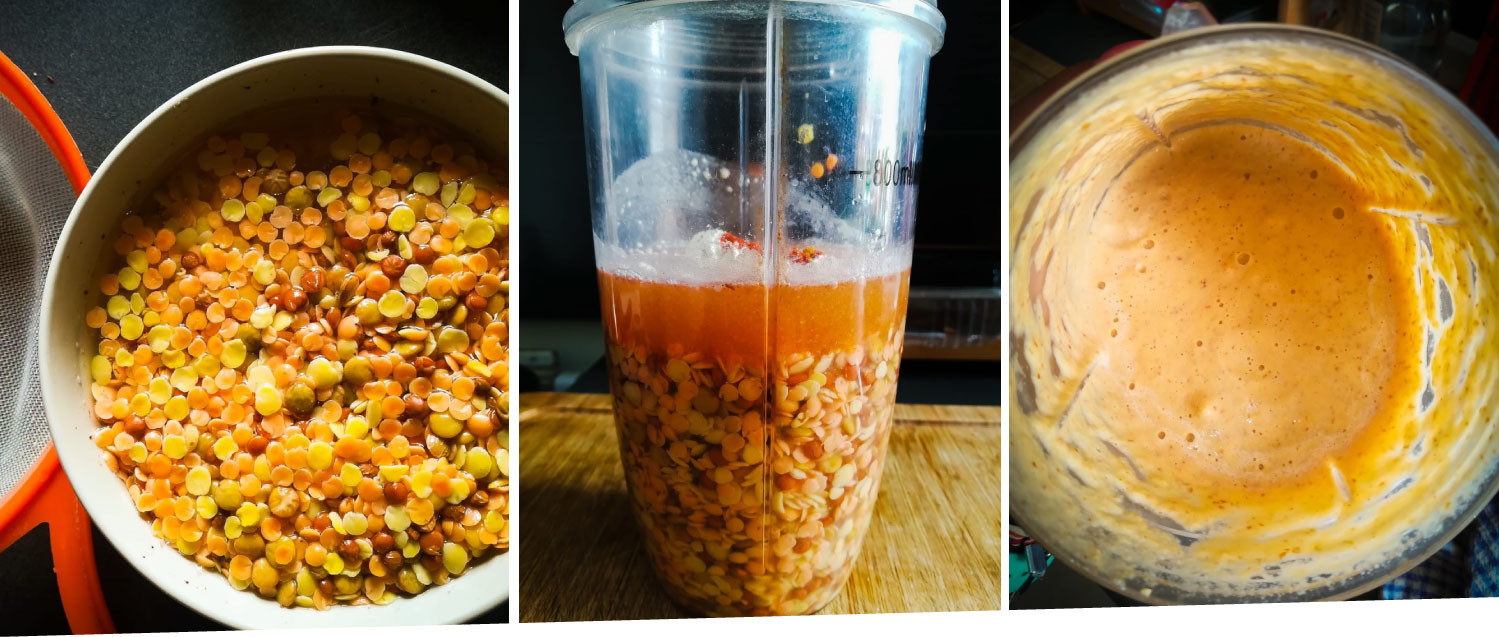 This recipe is so easy that you'd think it's too good to be true…but it actually is!!!
These tortilla wraps are gluten free, high in protein, high in fiber and cost much less than store bought ones!
Another plus, is that you actually need only one ingredient.
Ingredients: 
200g packet Lamb Brand – Pulses Mix – Lentils Mix
1 teaspoon sweet paprika
1/4 teaspoon turmeric
pink Himalayan salt and pepper to taste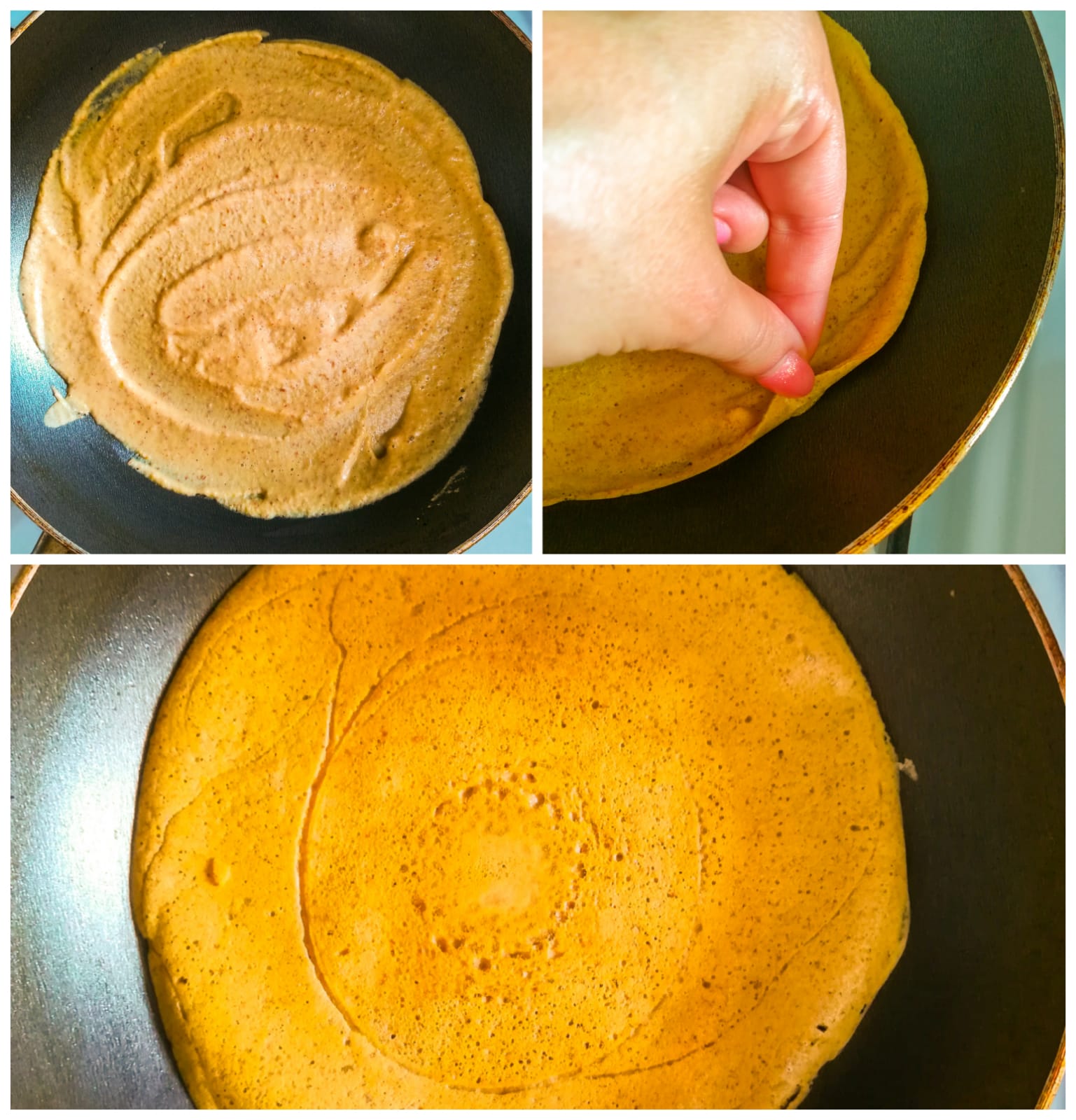 Directions:
Soak the lentils in water for a couple of hours or overnight
Rinse well
In a blender, put the lentils, sweet paprika, turmeric, salt and pepper
Add 1 1/2 cups of water and blend until smooth (consistency should not be too runny; enough to be spreadable)
In a non stick pan on a medium flame, quickly pour and spread the batter in an even, thin layer with a spoon
As the mixture starts to separate from the edge of the pan, flip it on the other side and press it down for a couple of minutes and remove from pan
Repeat, till you finish the batter
These wraps can be made ahead and store well in the fridge in an airtight container.
You can use them as you would with store-bought wraps. Feel free to experiment with different spices and tastes as you please!