Veggy Malta, in collaboration with the Coeliac Association Malta, is thrilled to announce the second edition of Malta Gluten & Lactose Free Week, taking place from Monday, 15 to Sunday 21 May. Coinciding with International Coeliac Day on May 16th, this week-long event aims to raise awareness about Coeliac disease, gluten intolerance, and lactose intolerance.
Throughout the week, a series of educational initiatives will be conducted to provide valuable information and insights. Moreover, participating supermarkets will offer exclusive discounts on gluten-free and lactose-free products, making it easier for individuals with dietary restrictions to access the products they need.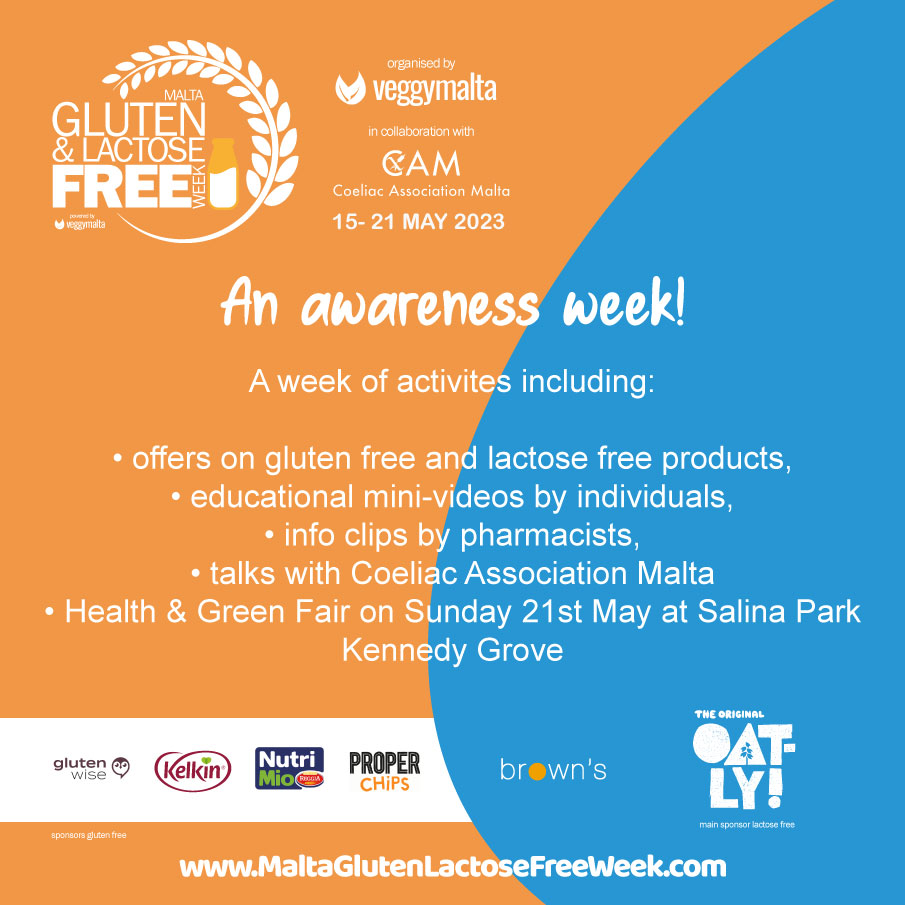 Emphasizing the importance of early diagnosis in children, James Grima from the Coeliac Association Malta stated, "Our Association is dedicated to raising awareness about the significance of identifying Coeliac disease in children. We urge parents to be vigilant and test their children for Coeliac disease, especially if there is a family history. Early detection is crucial for their lifelong health and growth." It is estimated that first-degree relatives have a 1 in 10 chance of developing the disease themselves. Here are some key facts regarding children and Coeliac disease:
Coeliac disease is the most common food-related chronic disease among children in Europe
Coeliac disease is one of the most common chronic diseases among children, affecting 1% of children; up to 80% of cases remain undiagnosed in children
Despite being easy to detect and treat, diagnostic delays for coeliac disease can lead to children reaching 8 years before being diagnosed
Achieving early diagnosis of coeliac disease is critical to ensuring good lifelong health and providing children with the ability to thrive.
Of great importance of getting children diagnosed is the fact that malnutrition can result in lack of growth.
We are grateful to our sponsors Oatly!, Browns, Kelkin, Proper Chips, Nutri Mio and Gluten Wise for their generous support in making this campaign possible.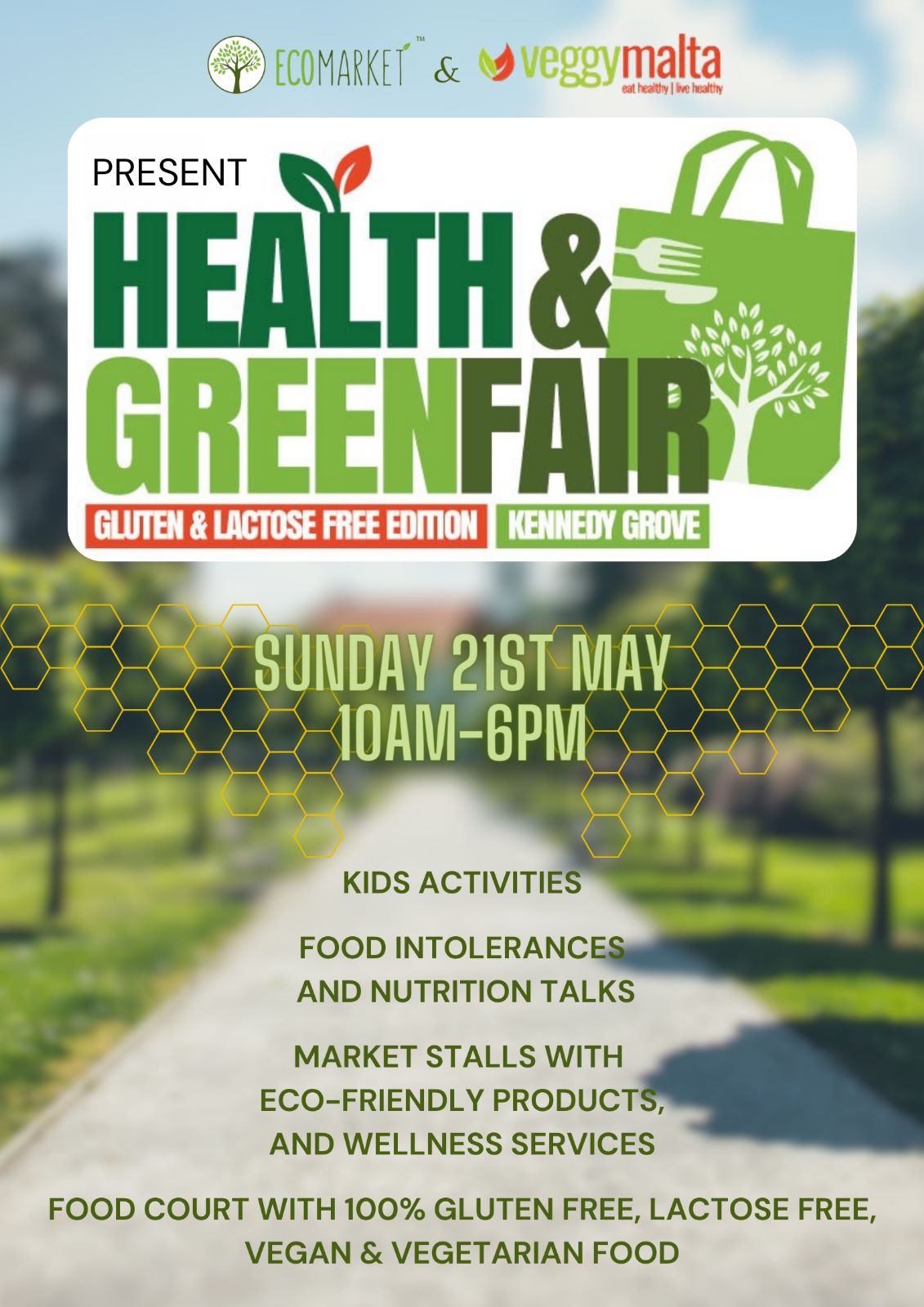 HEALTH AND GREEN FAIR
To wrap up the week, a great event awaits. The Health and Green Fair will take place on Sunday 21st May at Kennedy Grove. A family-friendly event which will host a 100% gluten-free and lactose-free food court. Complimenting the event, there will be several market stalls showcase a wide array of sustainable products and services by the community of Eco Market Malta. There will be lots of kids' activities, free yoga sessions and talks for those seeking to deepen their knowledge regarding food intolerances, and general wellbeing.
Entrance is free! The Health and Green Fair will be from 10am to 6pm at the Kennedy Grove area, Salini Park in St. Paul's Bay.