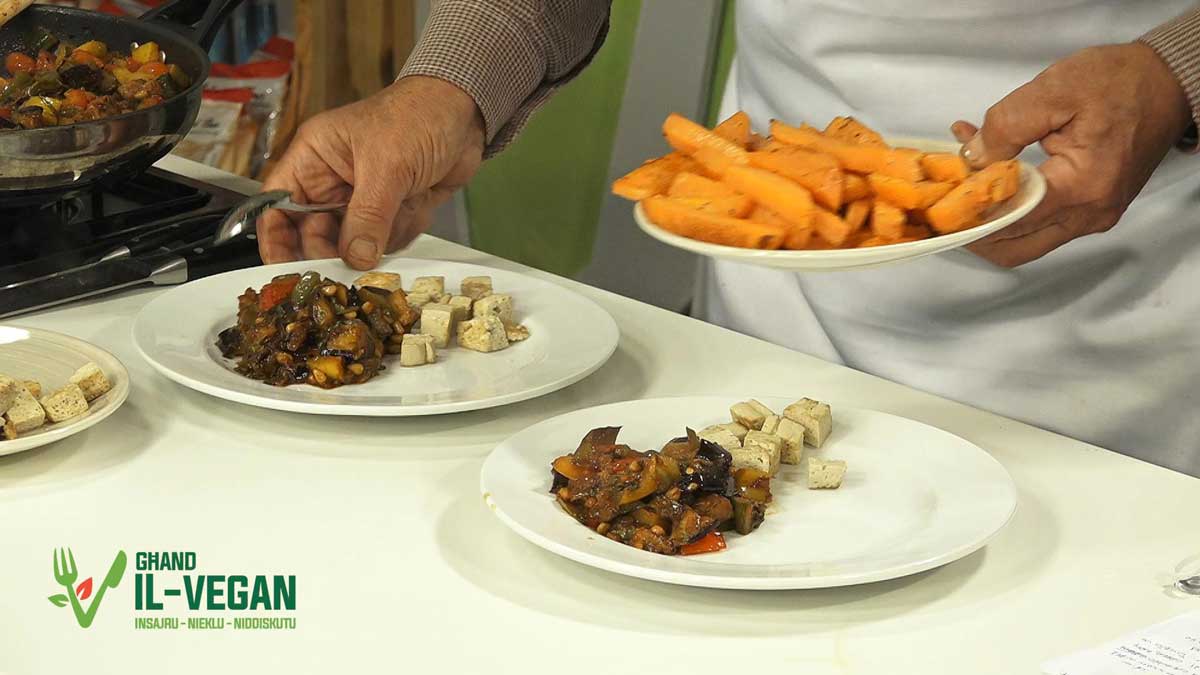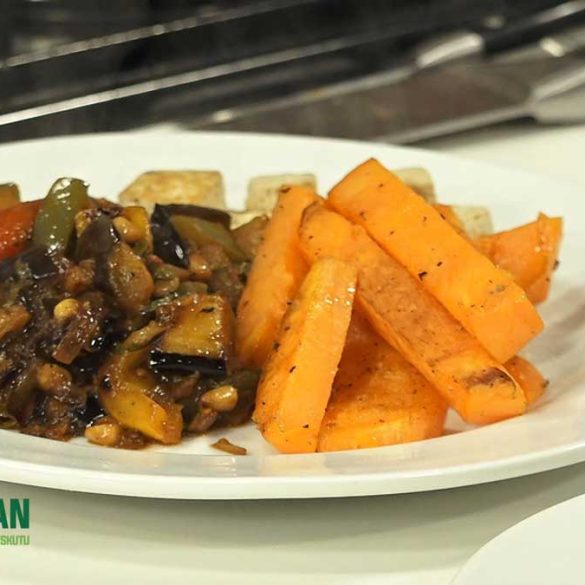 Ingredients
500g aubergine,
4 tbls tomato puree,
150g cherry tomatoes,
500g sweet potato,
100g onions celery stick,
basil handful,
1 tbls sugar,
2 tbls white vinegar,
olive oil,
50g roasted pine nuts,
1 small zucchini,
1/4 each coloured peppers, green, red, yellow.
Instructions
Fry aubergine in plenty of olive oil.
Cook until soft.
Pick and put asidein a container.
Fry onions, zucchini and peppers until soft.
Add tomato puree and cook for 4 minutes.
Add celery and cherry tomatoes, salt and pepper.
Let cook for a few minutes.
Add cooked aubergine, basil, sugar, vinegar and pine nuts.
Serve hot or cold.