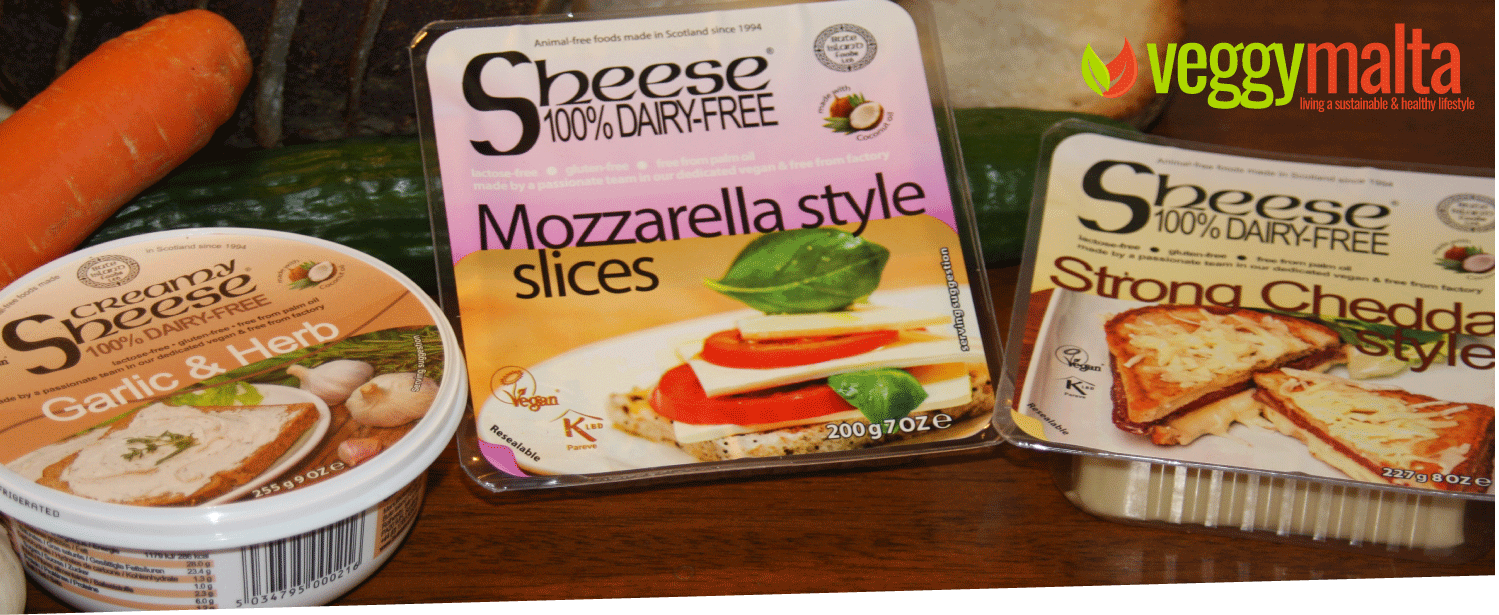 I tried out Sheese, a vegan alternative to dairy cheese. I wanted to try this out as cheese has always been one of the reasons that has kept me away from being vegan. So I went about to try three products, the Strong Cheddar style, the Mozzarella style slices and the Garlic and Herb creamy Sheese.
I wanted to see if they tasted like the normal cheese they claim to substitute. I started out with the Strong Cheddar style. Now we Maltese love our Cheddar (so typically British) and cheddar brings back memories of Cheddar Gorge in Bristol. So I made a cheddar sandwich using a two fresh slices of Maltese bread, with lettuce, cucumber and cherry tomatoes and margarine. I dug into the bread and yes, there was the taste of cheddar. One little note, is that the cheddar Sheese has a different feel whilst cutting it than cheddar (less oily for sure) but the taste is comparable.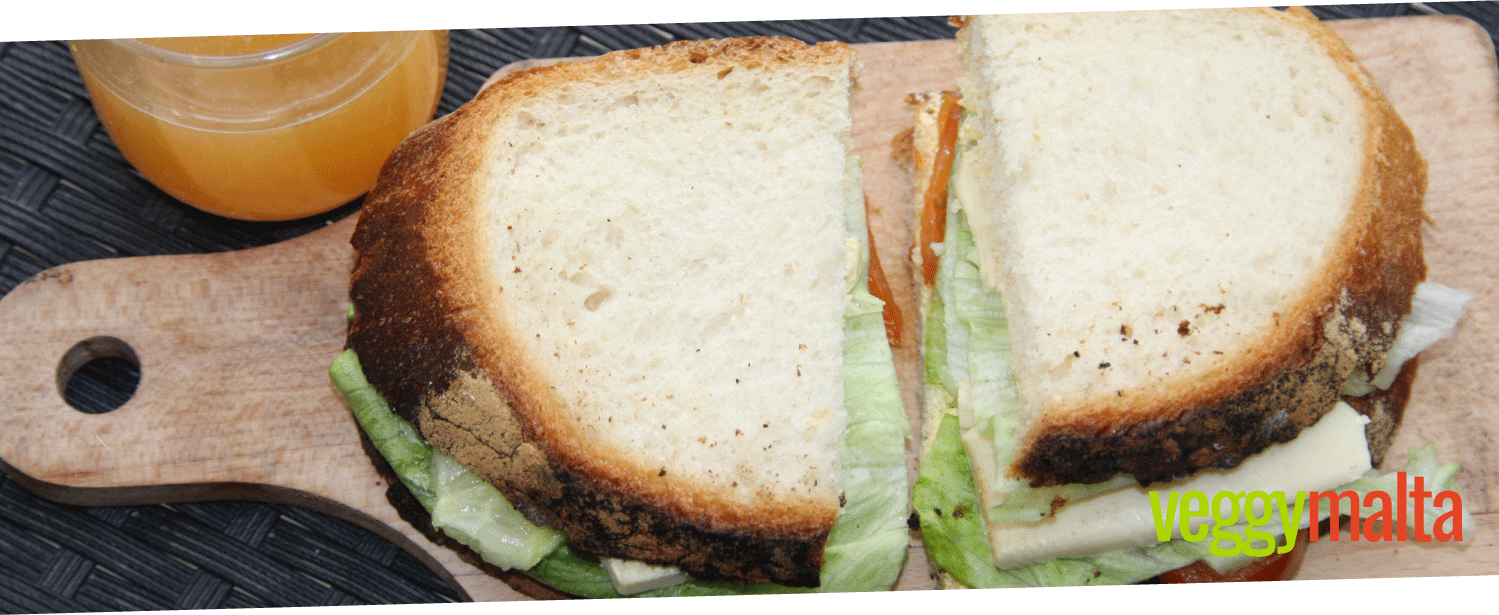 The next product I tried was the Mozzarella style slices. I made a plain mozzarella toast sandwich for my daughter. Just a mozarella slice and some tomatoes. She too is a cheese lover. The feedback was a thumbs up! When handling the slice, the feel of the Sheese mozzarella is different from what one would be accustomed, yet don't let that distract you.
Finally we tried the Garlic & Herb creamy cheese. Whilst this could be used as a normal cheese spread, we tried it out with galetti and fresh carrot sticks. A little snack in the afternoon to keep our energies going. I must state that I wouldn't have realised the difference from an actual garlic and herb cheese spread.

How much does Sheese cost?
Sheese is 100% dairy free. gluten free, lactose free and free from palm oil. It is a soya based product. Ideal for vegans and also for vegetarians that wish to reduce their dairy intake. As I normally do when reviewing a product, I checked the internet to also see what other blogs are saying and also other reviews. Interestingly The Vegan Society rated the smoked Cheddar Style Sheese as the winner in their "best all-rounder".
So if you are interested in Sheese, the next question is how much does it cost. The Strong Cheddar style is €3.80 for 227 g. The Mozzarella style slices cost €3.35 for 200 g. Whilst the Garlic and Herb creamy Sheese costs €3.80 for 255 g. You can find Sheese in most supermarkets and health shops. Sheeze is imported in Malta by J. Calleja Import & Export Ltd. You can find their website here and their facebook page here.