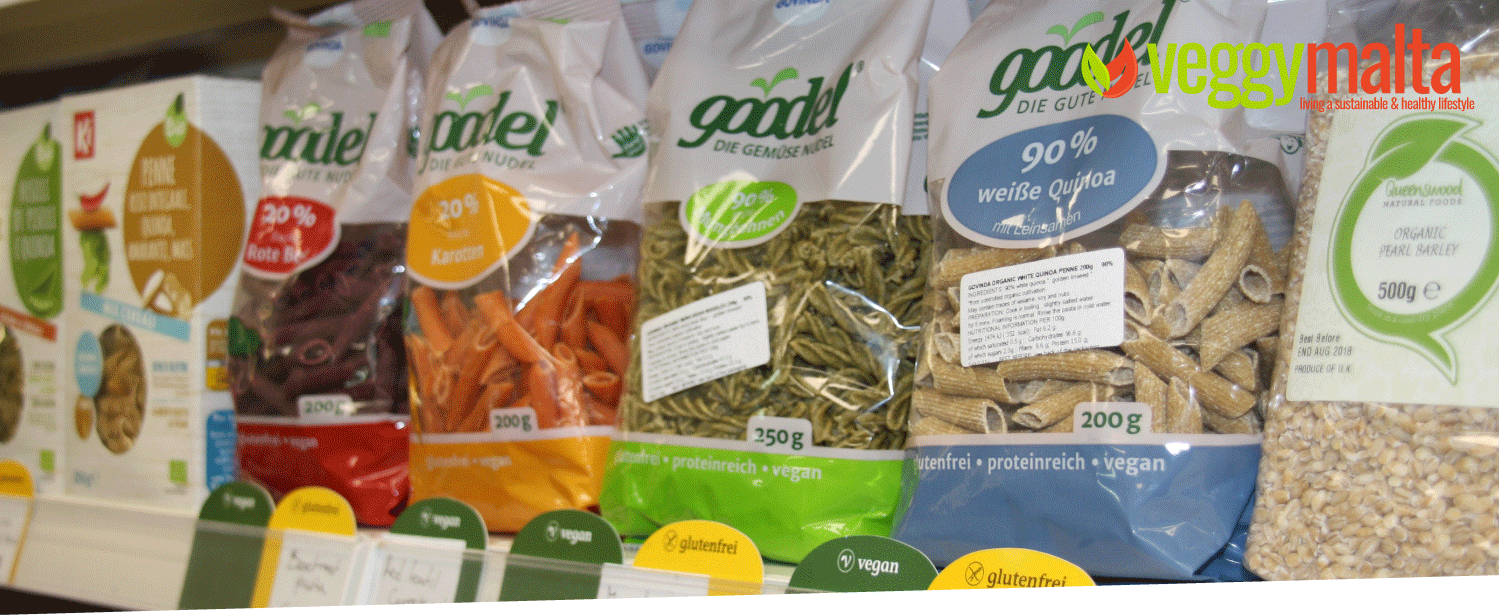 Veggy Malta went to Malta Biomarket, a health shop in Swieqi and met up with Tara. The first impression one gets is that the shop is quite big and there is a large choice of products inside the shop.
They have a variety that suits everybody's lifestyle. Tara mentioned that all the products in the shop are healthy and 90% organic. (There are some non-vegetarian products inside the shop). An interesting point is that many products are labelled making it easier for vegans and celiacs to find the right products. There is an ample choice of food for who suffers from gluten intolerances, dairy intolerances along with the choice for vegetarians and vegans.
Come to Biomarket with a problem and we have the solution. we offer nutritional guidance and alternatives. This is a one stop shop for vegans, vegetarians and all the health conscious. Tara from Biomarket
There are a number of sections in the shop. A health and natural remedies section. This includes ranges of essential oils. Also probiotics for gut health. For athletes there are protein drinks and supplements and brands like Pur Ya!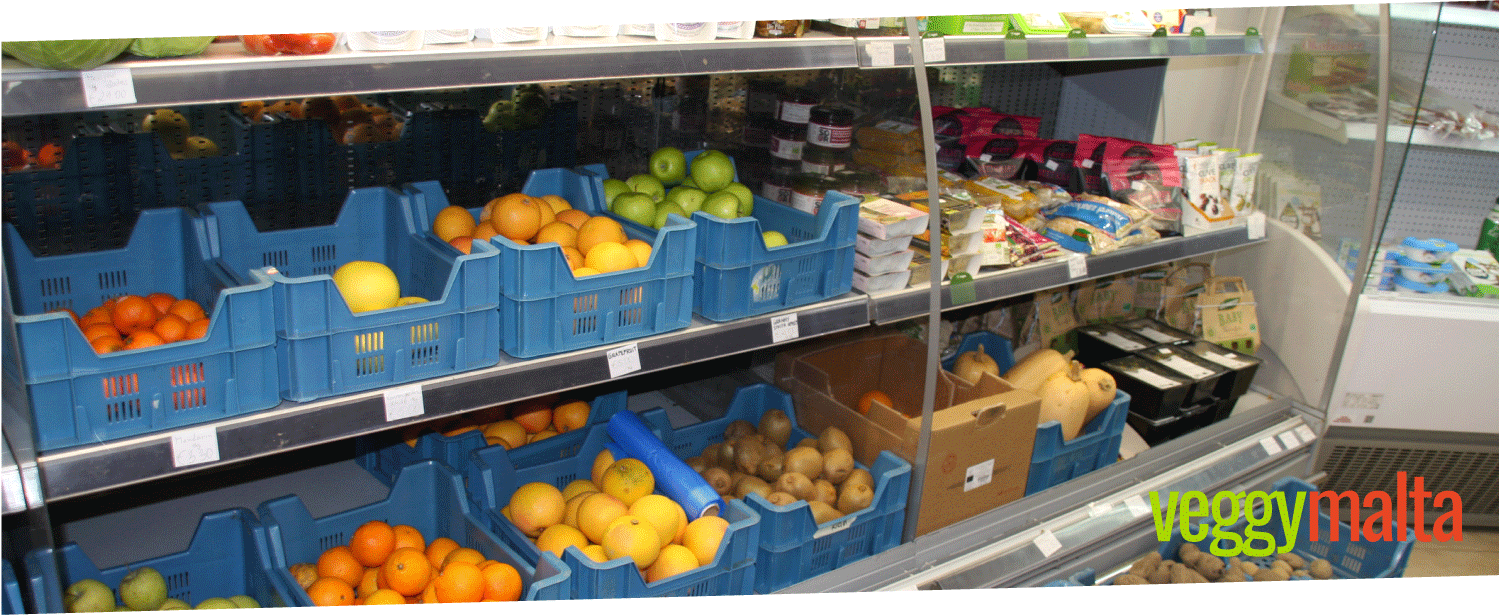 There also is a kids food section.  A choice of food made from spelt and wholemeal flour. Vegan friendly kids breakfasts and foods. Dairy free products for children. There also is baby food for vegetarian and vegan toddlers.
Another section holds the fresh organic vegetables. Malta Biomarket encourages clients to plant their own organic seeds. They also provides natural fertilizers as well. You can grow your little organic patch at home.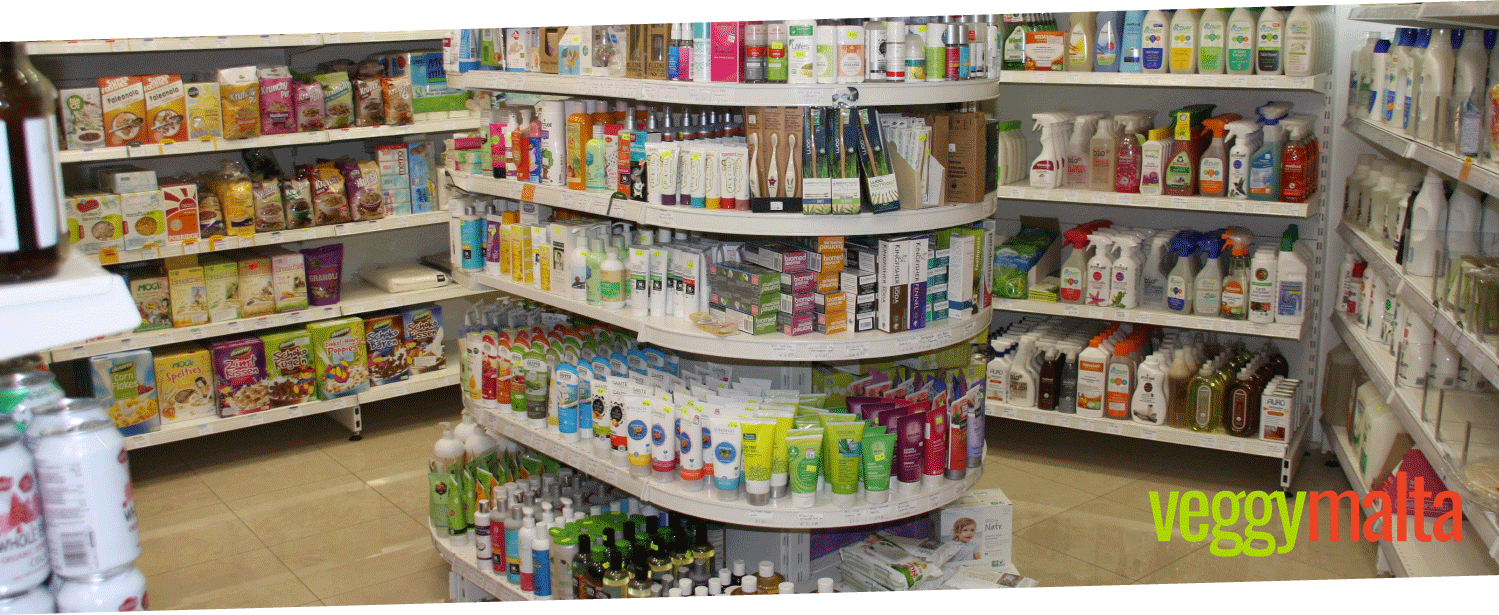 Body Care and Home Care
There is a section on body care,. Here you will find a variety of products from mouth oil, charcoal toothpaste, colloidal infused products (like shampoos and deodorants), kids body care to bamboo (not plastic) toothbrushes. There is organic make-up and not-tested on animals. In the home care section you can find environment friendly products to use at home like recycled toilet paper and kitchen rolls, environment friendly detergents and soaps, biodegradable kitchen disposables to biodegradable kitchen waste bags.
There are pet products as well. Shampoos for dogs and biodegradable dog poop bags. Interesting to add is that you can find vegan dog food as well!

Dairy and frozen foods
In the dairy section there also is a choice of vegan cheese along with the normal cheese. The other fridges carry a choice of vegan products from tofurky, Linda Mc Cartney's, Hansel & Gretel, Tivali, Quorn and Amy's Kitchen to mention a few brand names. There also are vegan pizzas and vegan ice creams.  Close by vegans can also find a selection of chocolates to suit their palate.
whoever is out looking for a bargain, when entering or leaving the shop …you will find discount lines and promotions every week.
Where to find Malta Biomarket
Malta Biomarket can be found just up the road from the Swieqi church, or check it out on this map here. They have a facebook page and a website.