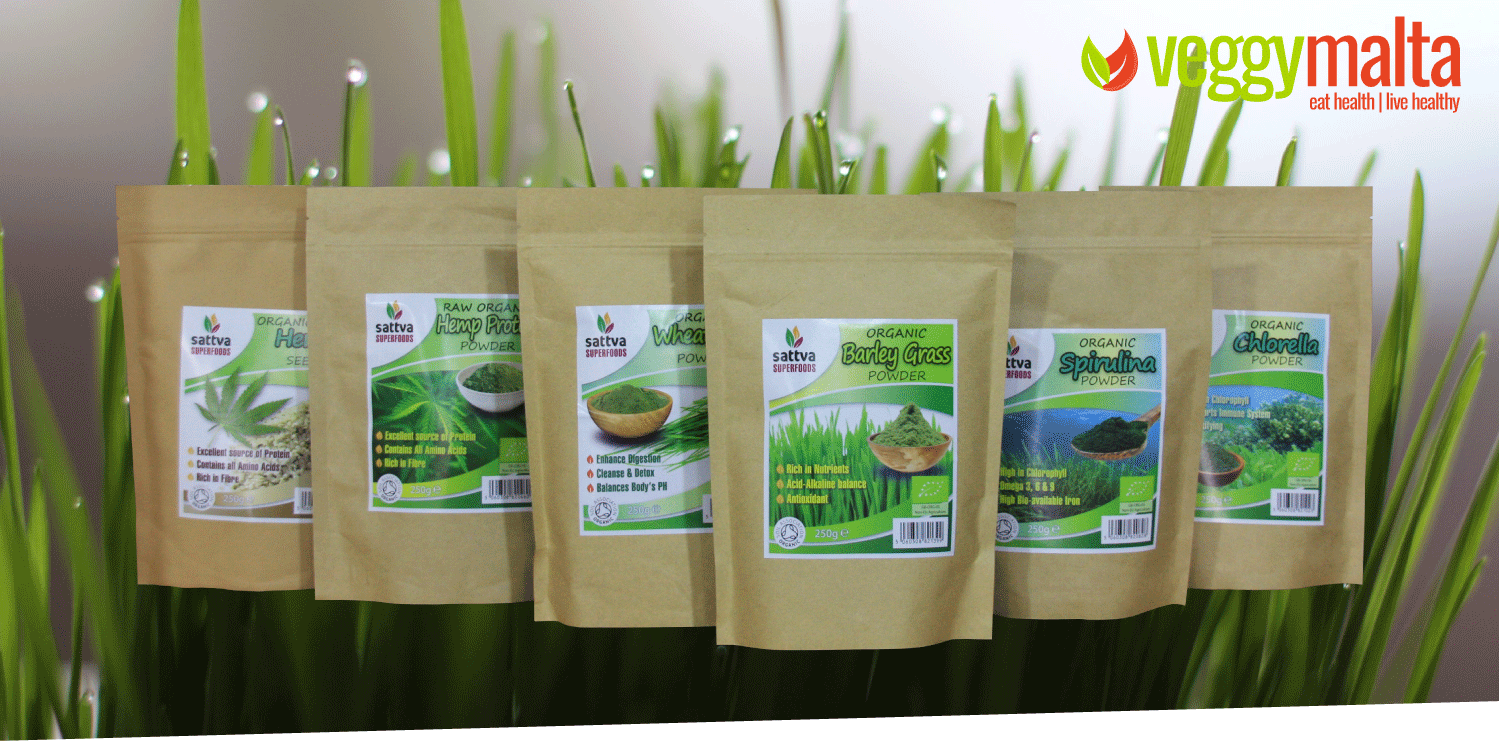 Veggy Malta looks at Sattva's range of superfoods. These include Hemp Seeds, Hemp Protein, Maca Powder, Baobab Powder, Chlorella Powder, Spirulina Powder, Wheatgrass Powder, Barley Grass, Raw Coconut Oil, Raw Agave Nectar, Cacao Powder, Cacao Beans, Cacao Nibs and Raw Cacao Butter. All the range is organic and furthermore Soil Association approved.
So what are superfoods? Jo'Anna from Jo's Delights describes them "as a special category of foods which mostly make part of the planet kingdom. The common factor in these foods is that they are very low on the calorie count but very dense in nutrients. Generally speaking they make up for the nutrient depleted foods that are readily available. Packed with powerful antioxidants, healthy bacteria, beneficial protein and much more, superfoods are a wise choice to make up for most shortcomings of modern lifestyles."
It is important to note that superfoods should still form part of a healthy and balanced diet. They are not a single fix solution but part of a complete diet solution which is why today we hear the use of the term superdiets.
So lets have a look at the list and their benefits.
What is the price of  Sattva Superfoods?
Hemp Seeds €9.12 | Hemp Protein €12.00 | Maca Powder €19.00 | Baobab Powder €18.00 | Chlorella Powder €19.86 | Spirulina Powder €17.75 | Wheatgrass Powder €19.08 | Barley Grass €14.24 | Raw Coconut Oil €11.50 | Raw Agave Nectar €6.25 | Cacao Powder €10.98 | Cacao Beans €15.78 | Cacao Nibs €9.71 | and Raw Cacao Butter €10.98.
All Sattva Superfoods can be found at Sattva Health Shop in San Gwann and also in leading supermarkets.
Promotional event
Saturday (June 23rd) Sattva is holding a Superfoods Workshop hosted by Jo's Delights. An introduction to the use and benefits of superfoods. Valuable information for practical, hassle free, daily application. Limited seating. Price € 20.00 including demos, recipes and tasting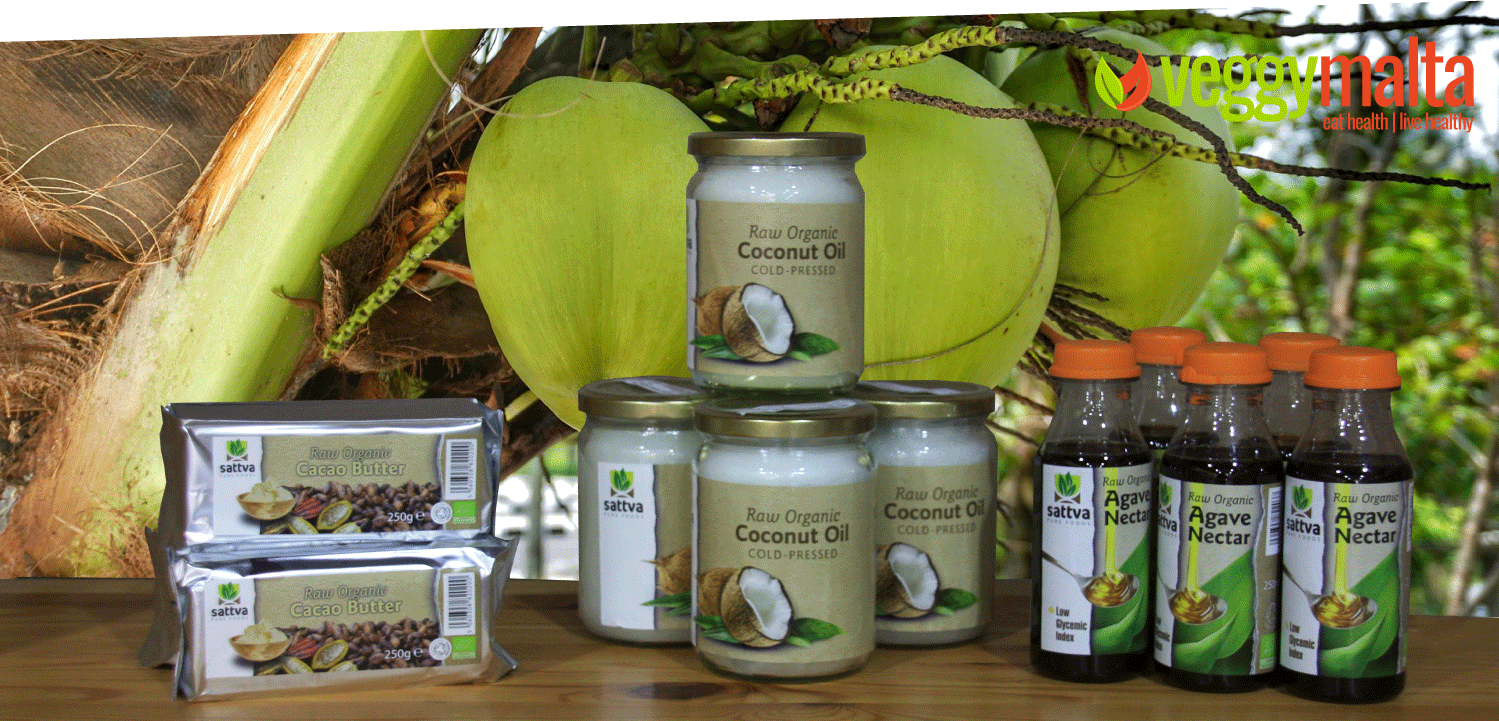 Disclaimer: The information and content on this site is intended to be of general informational use only and is not a substitute advice, diagnosis or treatment by a licensed medical professional. It is not intended to constitute medical advice, medical diagnosis, or medical treatment. It is not meant to cover all possible precautions, drug interactions, circumstances or adverse effects. You should always consult your doctor or other health care professional before using alternative medicine or making any changes in your diet, exercise pattern or lifestyle.