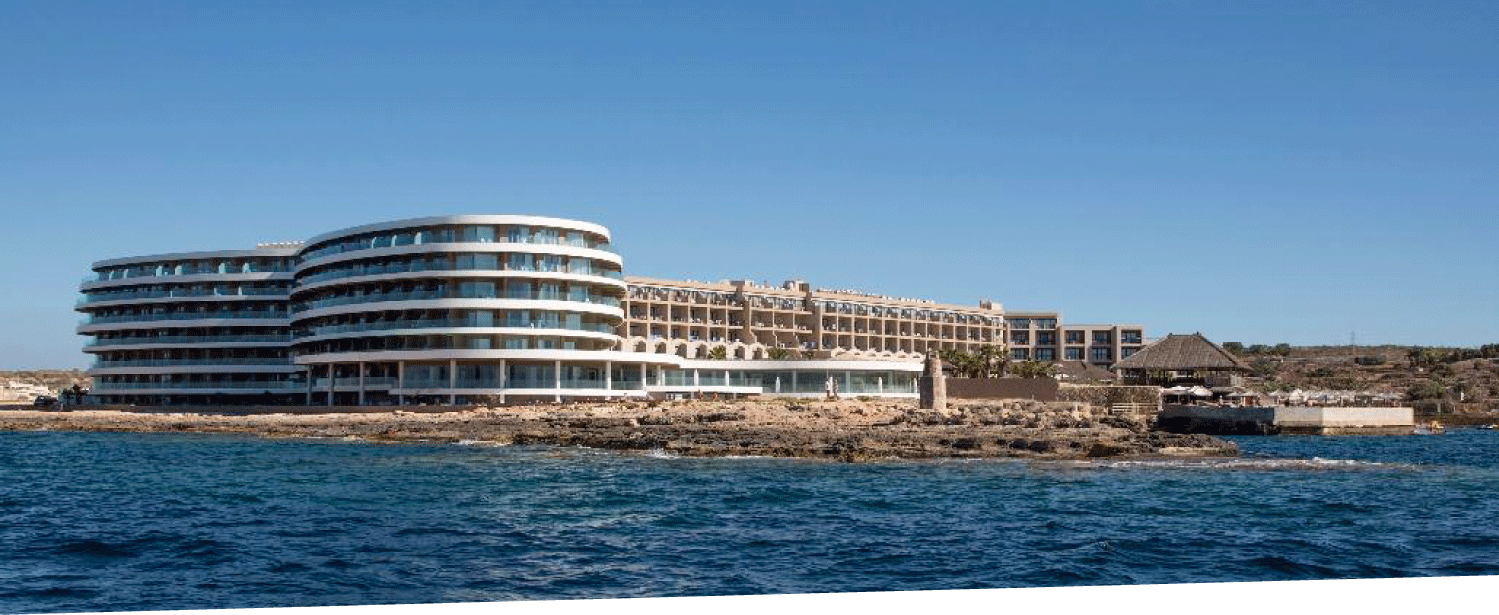 Veggy Malta went to Ramla Bay Resort at the northern tip of the island just opposite the islands of Comino and Gozo. Ramla Bay Resort is a 4 star holiday resort and is one of Malta's largest hotels. Although large, it actually is a vegan / vegetarian friendly hotel.
Ramla Bay Hotel is the only Maltese hotel that is certified by Vegan Welcome, an association of vegan friendly hotels. Every meal served inside the hotel has a variety of vegan/vegetarian options. This starts with breakfast, the first meal of the day, where the breakfast bar has an ample vegetarian / vegan options. The lunch buffet and dinner both have vegan / vegetarian options. In fact all the restaurants inside the hotel offer a vegan choice. The management though suggests that visiting patron should advise when booking at the hotel that they are vegan or vegetarian, so that they can be better catered for.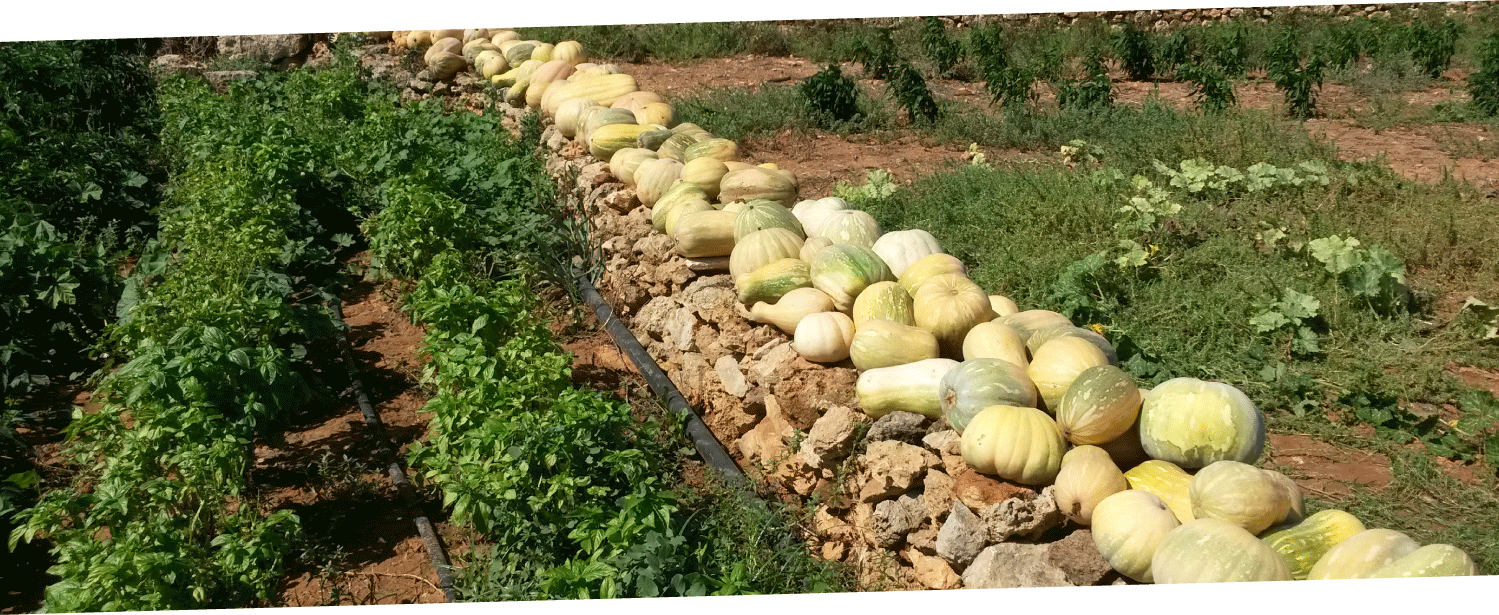 The hotel even has it's own vegetable patch where they grow some of the vegetables they use inside the hotel. They avoid the use pesticides within their field and grow broad beans, pumpkin, aubergines, green peppers, chilli and zucchini.
Food outlets at Ramla Bay Resort
The hotel also organises regular vegan and vegetarian events. The next one is a buffet lunch to be held on the 1st of May. A bigger event is also organized in August on the beach. This has become a calendar event for those who like healthy and tasty food in a unique environment. Interestingly within the new wing of the hotel, two new interesting outlets are opening. One is Bnin, an eatery that will serve vegetarian, vegan, gluten free and healthy options and the other is Kofi & Kale serving special teas, healthy shots, alternative milk. Healthy Salad Bar and also healthy breakfast.
A new addition will be a detached Spa with indoor pool, jacuzzi, sauna, Turkish hammam and many treatment rooms. The resort also have ongoing wellness classes such as yoga, pilates, water fitness and other activities including walks.