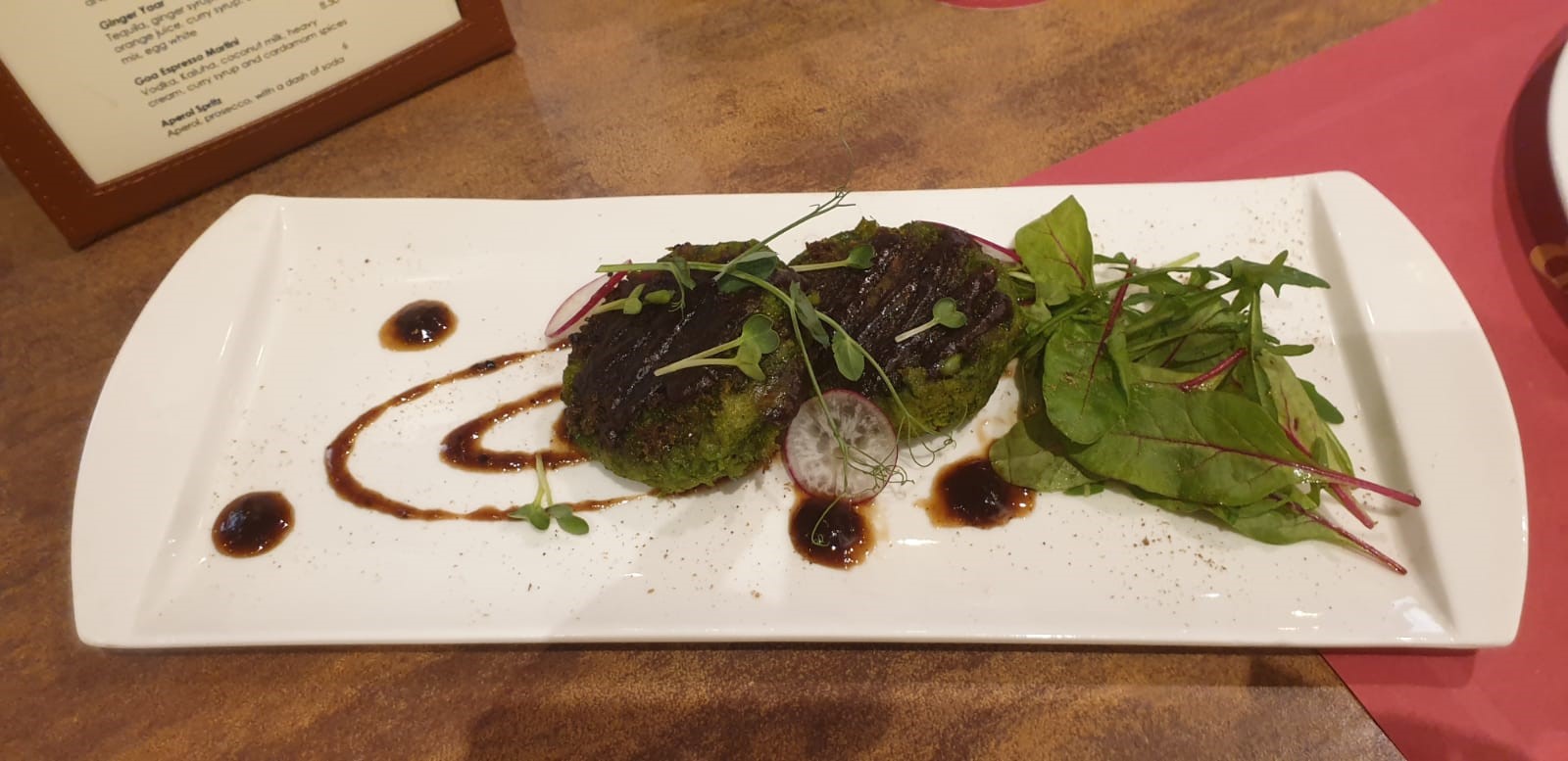 Upon entering the doors of this little gem, located on the corner of Old Bakery Street in Valletta, you will be blown away by the authentic design and warmth of the place. Expect colour, beautifully painted walls of Indian wildlife, exceptional service, an extensive menu with plenty of vegan options clearly labelled, and wonderfully executed tantalising Indian dishes.

To start, we were presented with an 'Amuse Bouche', which offered an explosion of different flavours all in one bite. Mango puree, cranberry juice, mashed potato pate, vegan mint and cumin seeds were the delicious delights that awaited our taste buds, all neatly packed within this little ball of wonder.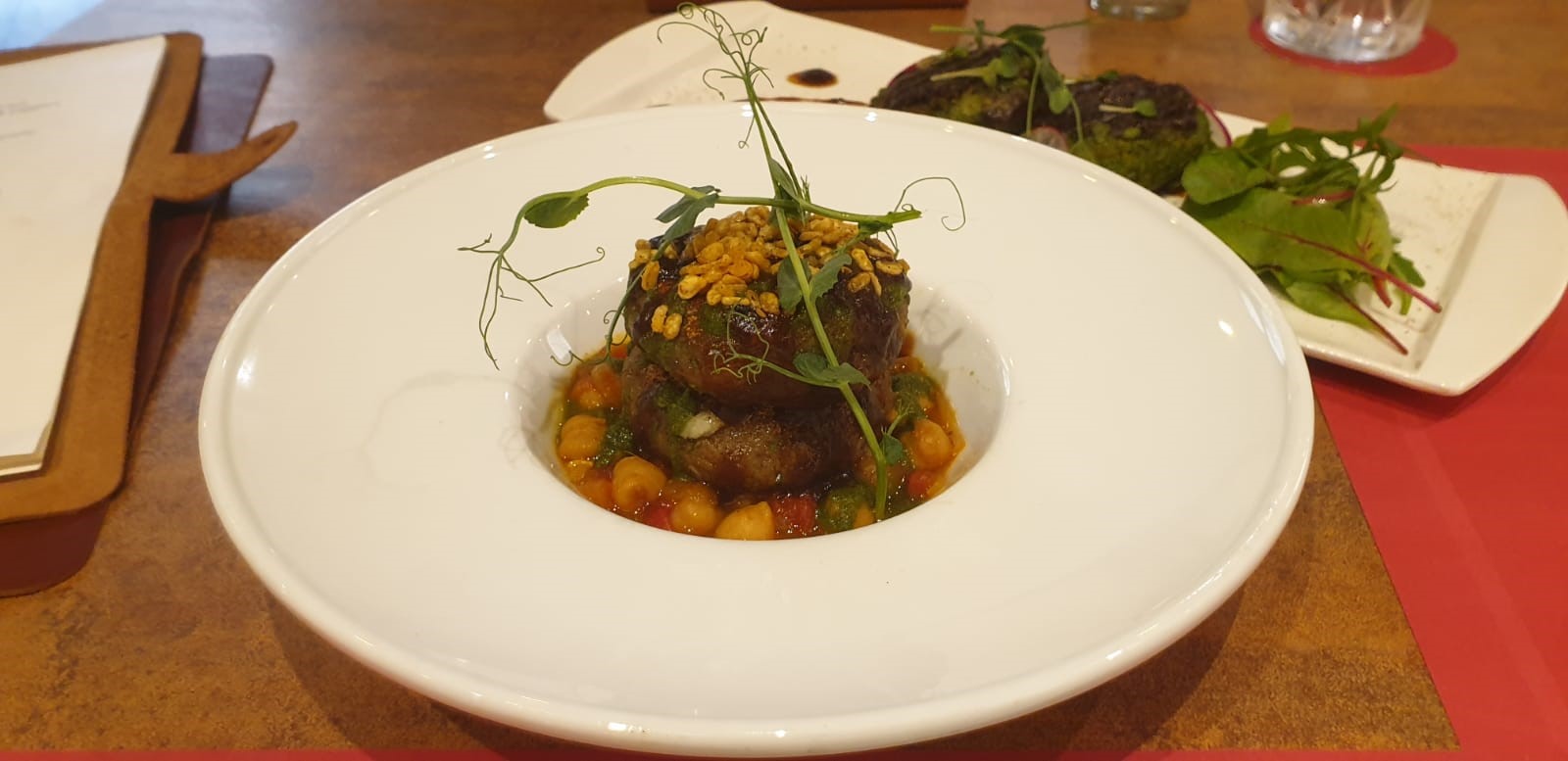 Aloo Tikki was next up. A pan-seared potato patty seasoned with ginger and cumin along with a mint and coriander chutney. Slightly similar to this was the Nimona, a pan-seared green pea patty with tamarind chutney. Both full of flavour and the perfect starters leading up to our main courses.

For our mains we had Asparagus Thoran, Yellow Dal Tadka, Kumbh Biryani and Naan Bread. These four dishes accompanied one another perfectly, from the freshness and crunch of the asparagus, to the creamy dal, to the flavoursome mushroom rice to the freshly-baked naan to lap it all up with. The portions were a perfect size, and we felt extremely satisfied after we had devoured almost everything in sight.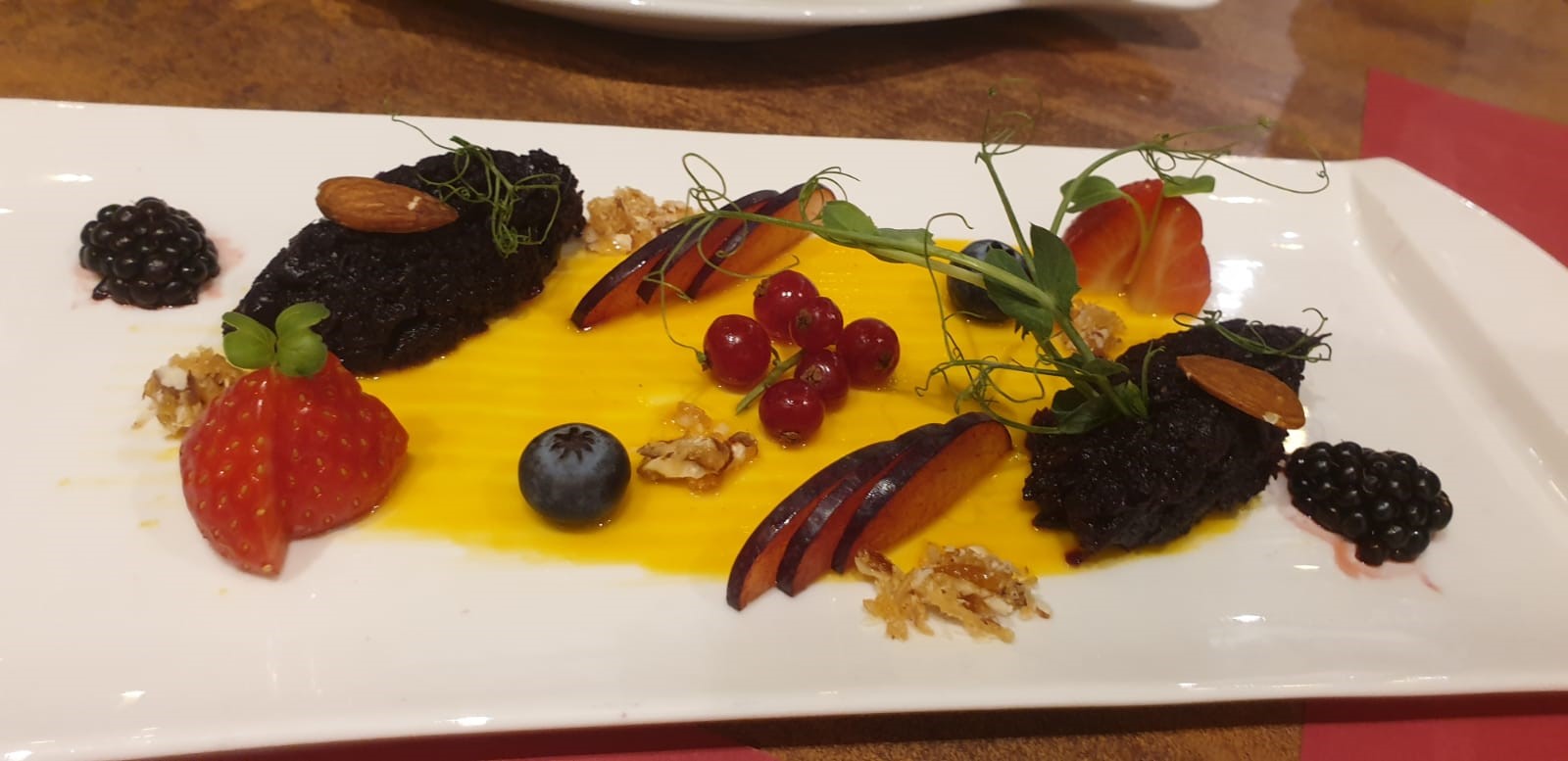 To top the afternoon off, we shared a dessert of sweet purple carrot and a mix of summer berries on a bed of mango puree, along with an espresso martini which was simply divine!

For those of you who love a mix between authentic yet innovative creations, Naan Bar is the place for you. If you are vegan like us, we cannot recommend it enough, and for those of you who are open to trying plant-based dishes full of flavour, yet again, we cannot recommend it enough 😉

Thank you Naan Bar!