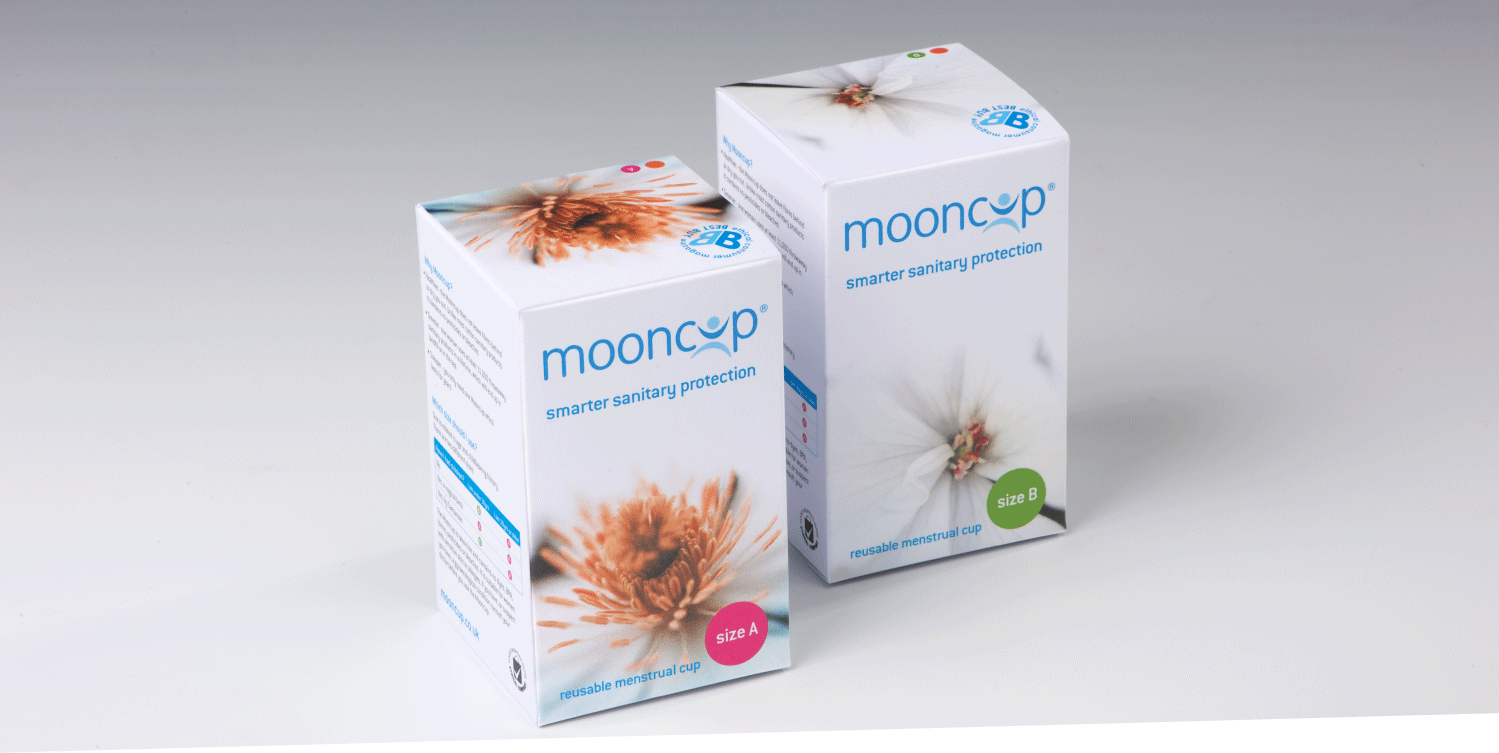 Veggy Malta looks at the Mooncup, a reusable menstrual cup.
I looked up and spoke to a few people who use the Mooncup and asked them why they use it. As a starter, the Mooncup is produced by an ethical business run by women. Furthermore it is certified by the Vegan Society.
Did you know that the average woman spends 6 and a half years of her life menstruating. During this time she would use some 11,000 disposable sanitary products (1).  Now that's a lot. I guess this 11,000 figure should get us thinking. On one part there is a cost element. 11,000 disposable sanitary products are going to cost a considerable amount of money. On the other hand there is the impact on the environment. The products you use will remain on the planet far after you – as feminine hygiene waste can take centuries to biodegrade (2). Thirdly there is the issue of not being exposed to bleaches and pesticides.
Why should you use Mooncup?
Comfortable. The Mooncup is made from soft, medical grade silicone.
Convenient. Considering that the Mooncup is totally reusable, that means you don't need to go and restock. Something you certainly need to do if you are using disposable absorbency pads or tampons. And you don't need to always carry around a load of spares.
Money-saving. After just a few months you have already recovered the cost of the Mooncup. After that you are saving money.
Gentle. The Mooncup is ideal for sensitive skin. It is latex-free, hypoallergenic and containing no dyes, perfumes, BPA, phthalates, plastic, bleaches or toxins.
Reliable. It can hold more than 3 times a regular tampon without the dryness effect.
Locally the Mooncup can be found in the following outlets Browns Pharmacy Tigne and Msida (or ask any Browns and they will bring it to your pharmacy), Amrita Footcare B'kara, provita Naxxar, Sattva San Gwann,
It is imported locally by Sattva.