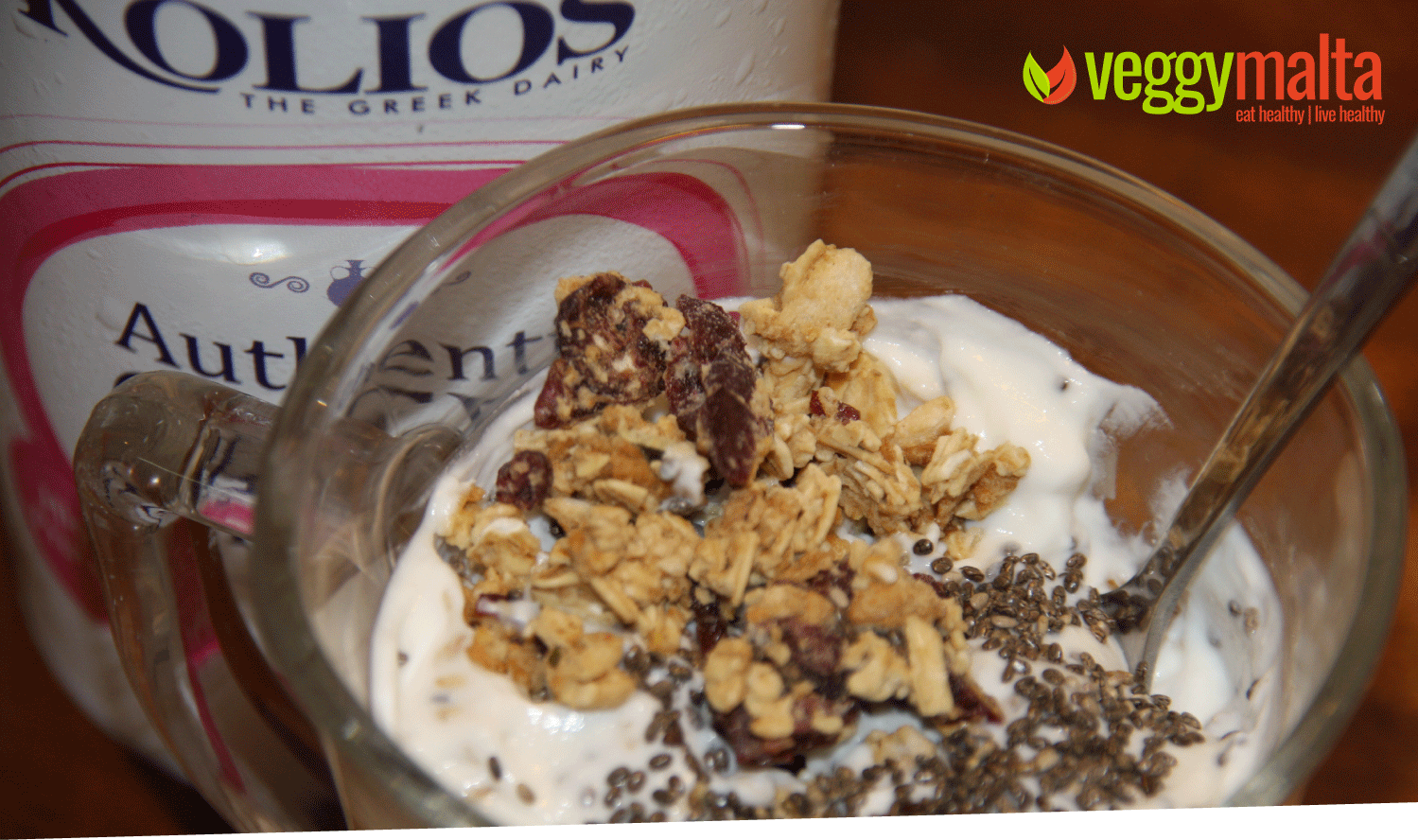 At a loss what do prepare for breakfast? Here's a simple idea that you can do in a jiffy. Try having a Chia seeds and muesli Greek yoghurt mix. 
Fill half a cup with your favourite muesli. Then open a tub of Kolios 0% fat Greek yogurt and mix the two. Add two table spoons of Chia seeds and mix again. This mix gives you a combo of protein and fibre. 
Chia seeds are rich in protein (16 g of protein per 100 g), fibre, manganese, magnesium and phosphorus. If you add these with Greek yogurt which is also rich in protein (8.3 g per 100 g) this gives you a protein, fibre and energy morning boost. A good start to the day.
Ingredients needed for the Chia seeds and muesli Kolios Greek yoghurt mix
1 small tub of Kolios zero % fat Greek yogurt
Two spoons of chia seeds
1/2 a cup of your favourite muesli or bran