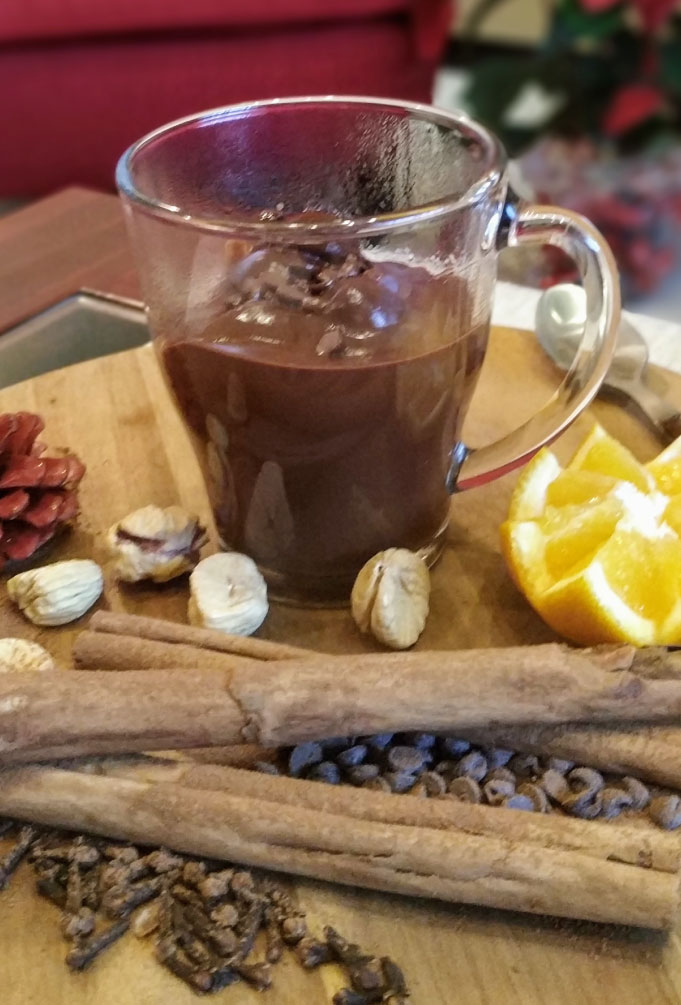 It's a perfect recipe made during the Christmas festive season when you want to drink something hot, spicy and delicious. How about some Imbuljuta, a traditional Maltese seasonal drink. It may be more nutritious than it actually looks. Let's see what's in this recipe. Chestnut is the main ingredient of this recipe which is relatively low in calories and fats but are a rich sources of minerals, vitamins, and phytonutrients that immensely benefit health. They are also an excellent source of dietary fibre and are rich in vitamin C and folates akin to green leafy vegetables.
Additional to this is cocoa powder which is a nutrient-dense food and provides significant amounts of minerals.
Nothing puts me in the holiday spirit like the smell of freshly cooked imbuljuta swirling in the aroma of holiday-favourite spices like cinnamon, cloves and nutmeg. The good news is that these spices not only provide great flavour to your holiday treats, they also have health benefits.
To top it all off, I included some red wine. The Merlot variety that I used contains several vitamins, minerals and antioxidants. The antioxidants in red wine may have heart-healthy benefits when moderate alcohol intake in general. Importantly, alcohol should be included only when consumed by adults. Spoil yourself, your family and friends with this traditional rich Imbuljuta!
Ingredients
250g dried peeled chestnuts
750ml water
100g cup sugar
100g cup cocoa powder
2 cinnamon stick
1tsp whole cloves
1/4 teaspoon nutmeg
1 local orange* cut quarters and pits removed
Glass of Merlot wine** (optional)
2tbs corn flour blended in a little water
Some chocolate chips to serve (optional)
Preparation
Soak the chestnuts overnight.
Drain the chestnuts and take off any remaining peel and put in a pan.
Add fresh water, wine, sugar, cocoa powder, cinnamon, cloves, nutmeg, and the orange quarters.
Bring to a boil and simmer until the chestnuts are tender, about 1 hour.
At the end of cooking remove oranges and cinnamon sticks
Mix well the corn flour to slightly thicken.
Serve hot in a cup or a bowl with some chocolate chips.
Note:
*Recommended to use local oranges as they are not wax treated.
**A twist in the traditional recipe that really blends well.