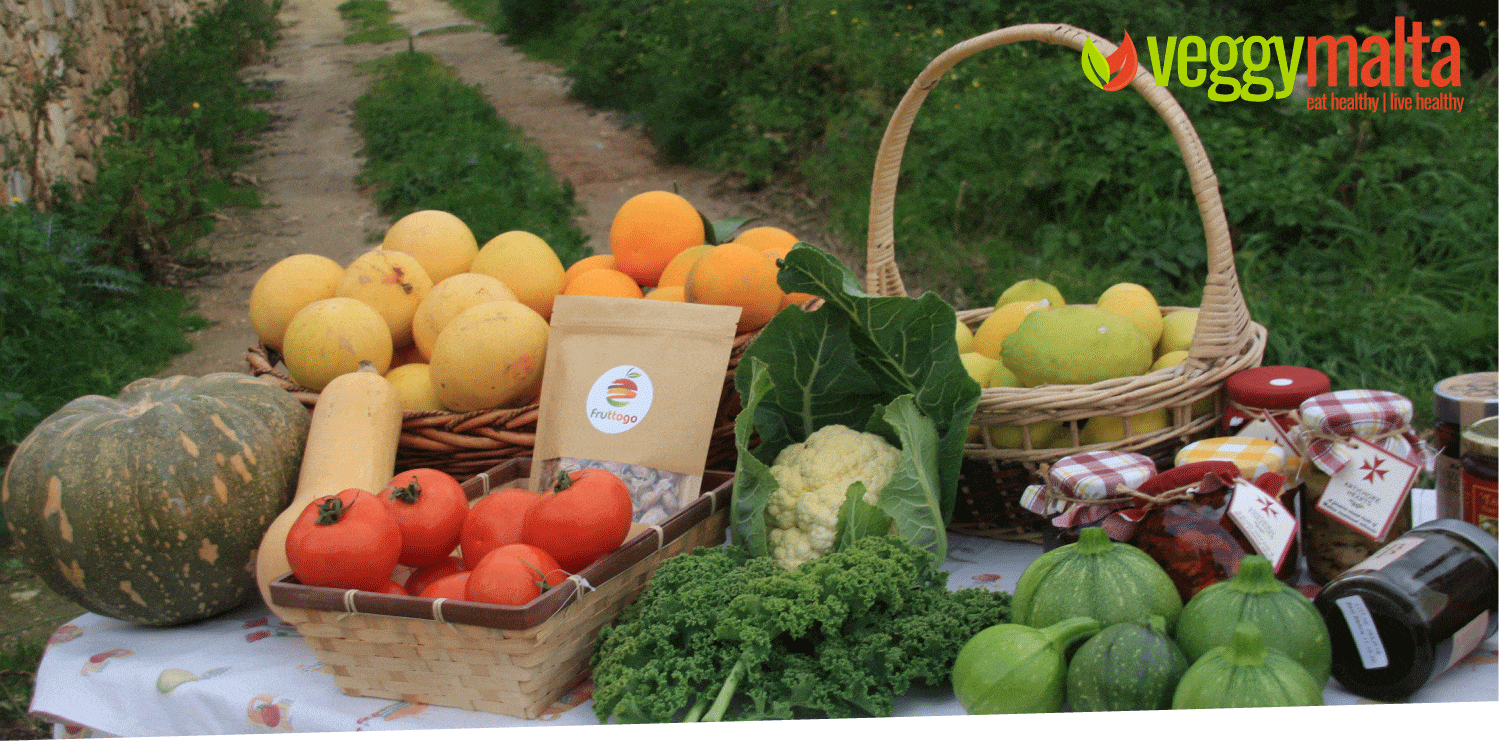 Veggy Malta met up with Malcolm Gauci from Fruttogo. Malcolm comes from a family of farmers, and is a young farmer from L'imbordin himself. Yet for a person whose profession couldn't have more contact with the land, he has set up his own virtual business. Fruttogo is online shopping site for fresh local vegetables and fruit.
The emphasis of Fruttogo is that it focuses on fresh local (Maltese and Gozitan grown) produce. Malcolm stressed the point that all he sells is 100% local. When I asked Malcolm what makes him different from the million and one vegetable hawkers that we have parked in every corner around the island. His answer was "the freshness". The vegetables and fruit are delivered the same day that they are cut. You really cannot get fresher than that, unless you have the products yourself in your own garden. Worth mentioning is that this is a direct farmer to consumer initiative.
To buy from Fruttogo is simple. All you need to do is just go online, choose your products and they will be delivered to your doorstep. Making your order on the Fruttogo website cannot be easier. Order today and get your delivery tomorrow. Delivery is free for orders above €12, whilst if you order less than that you need to pay a €2 charge.
It is worth keeping an eye on the changing weekly offers. Additionally, if you can group an order between you and other friends (or family) you can benefit from the bulk order discount.
Additionally Fruttogo also offer free range eggs.
How to find Fruttogo
You can find them on their website and also on their facebook page.