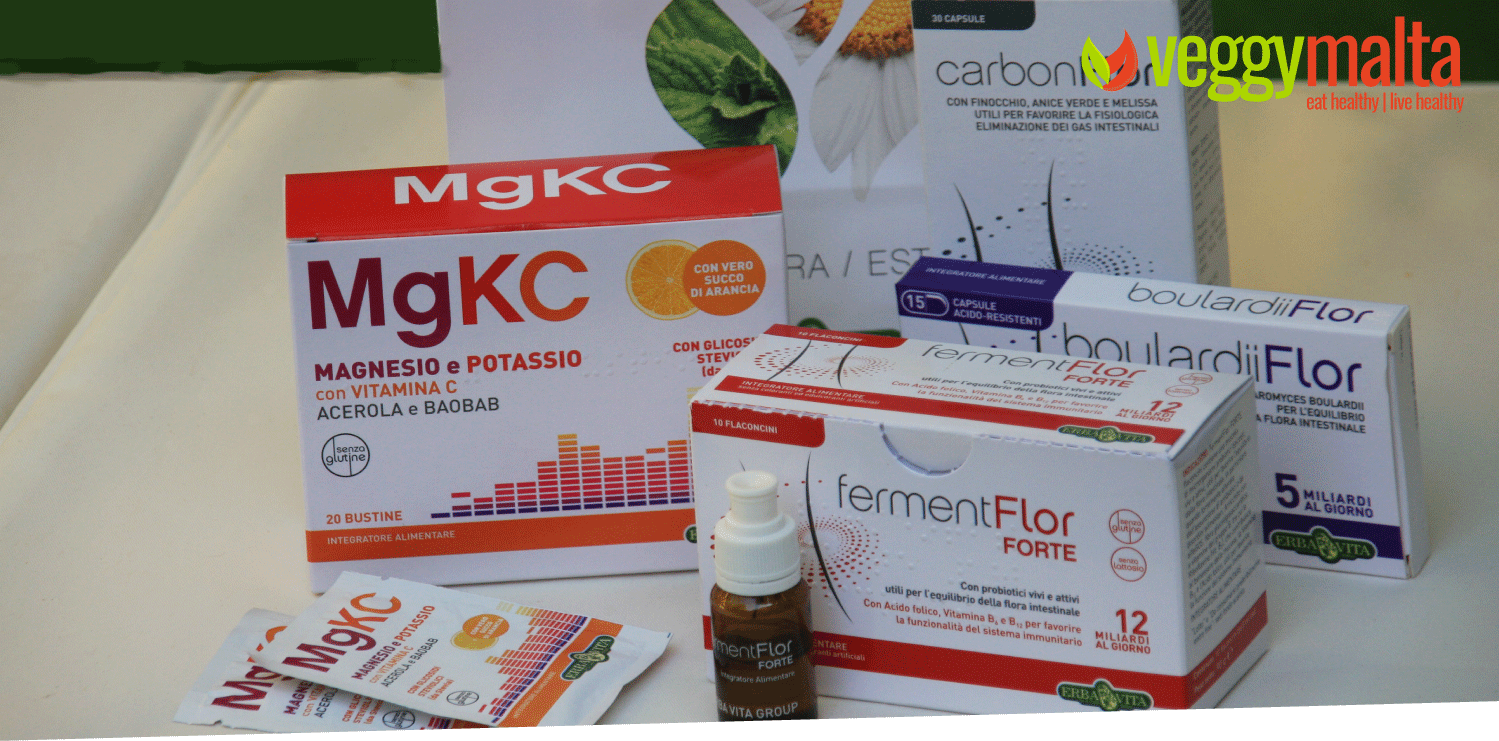 Veggy Malta tries out a couple of Erba Vita products. namely the fermentFlor Forte and MgKC sachets. These are two products from around 40 products available locally. Although they are found inside pharmacies (and a number of health shops), Erba Vita products are considered the counter products (meaning they do not require a doctors prescription to take). Having said that, I would always recommend that you should seek professional advise before experimenting with your body.
Erba Vita fermentFlor Forte
Let's start with the fermentFlor Forte. These are probiotic and prebiotics bottles enriched with Vitamin B complex. First of all lets explain in brief what probiotics are. Probiotics are live bacteria and yeasts that are good for you, especially your digestive system. Among other things, probiotics help send food through your gut by affecting nerves that control gut movement. [1]
Given that I suffer from IBS (Irritable Bowel Syndrome) it was recommended that I try out these bottles. The 12 billion bacteria in each bottle should help me achieve a balance in my intestinal bacterial flora. Obviously it is not only recommended for people who suffer from IBS but they recommend it also in case of severe stress of the intestinal flora, treatment with antibiotics, unbalanced feeding and intestinal imbalances (including diarrhoea from different sources).
This product is also gluten free and lactose free making it ideal for those who suffer from dairy or gluten intolerances. Whilst this product is suitable for vegetarians it contains active milk ferments as is thus not ideal for vegans. A box costs €11.90.
Erba Vita MgKC supplements
Another product I tried was the magnesium and potassium mineral salts supplement. This is particularly useful in our sweaty summer months. It also is good for individuals doing daily sports (which we should be all doing). Furthermore the MgKC supplements are sugar free (using stevia), gluten free and zero calories. They also contains Baobab and Acerola cherry Vitamin C. These too are over the counter products.
Each sachet provides you with 66.7% of your daily magnesium requirements, 15% of your potassium requirements and 112.5% of your Vitamin C requirements. A box of 20 sachets costs €12.50.
Some other info on Erba Vita
Erba Vita products are produced in San Marino and are not tested on animals. Locally, Erba Vita are imported by E. J. Busuttil.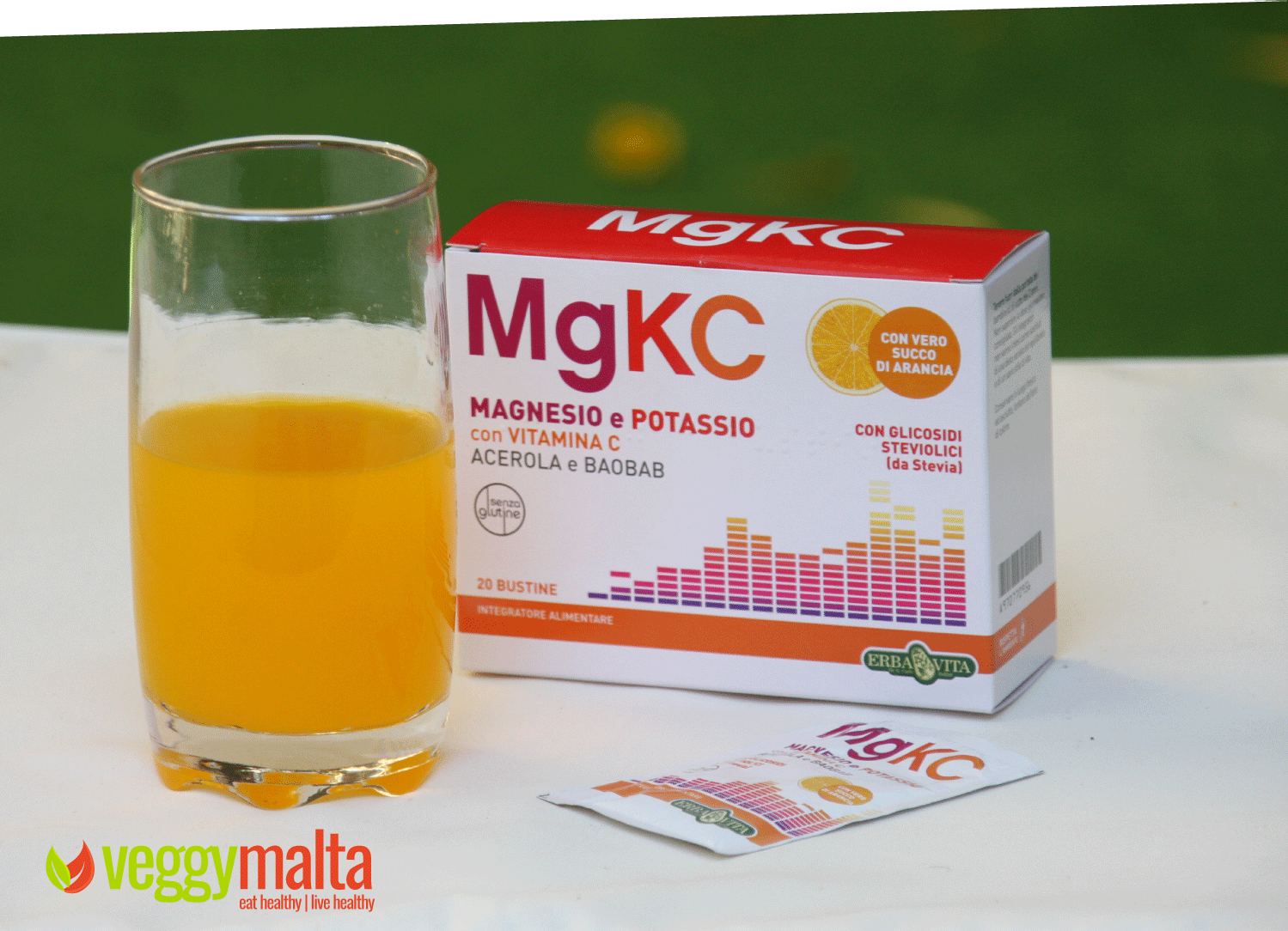 Disclaimer: The information and content on this site is intended to be of general informational use. It is not intended to constitute medical advice, medical diagnosis, or medical treatment. They are not intended to replace a one-to-one relationship with a qualified health care professional. You should always consult your doctor or other health care professional before making any changes in your diet, exercise pattern or lifestyle.