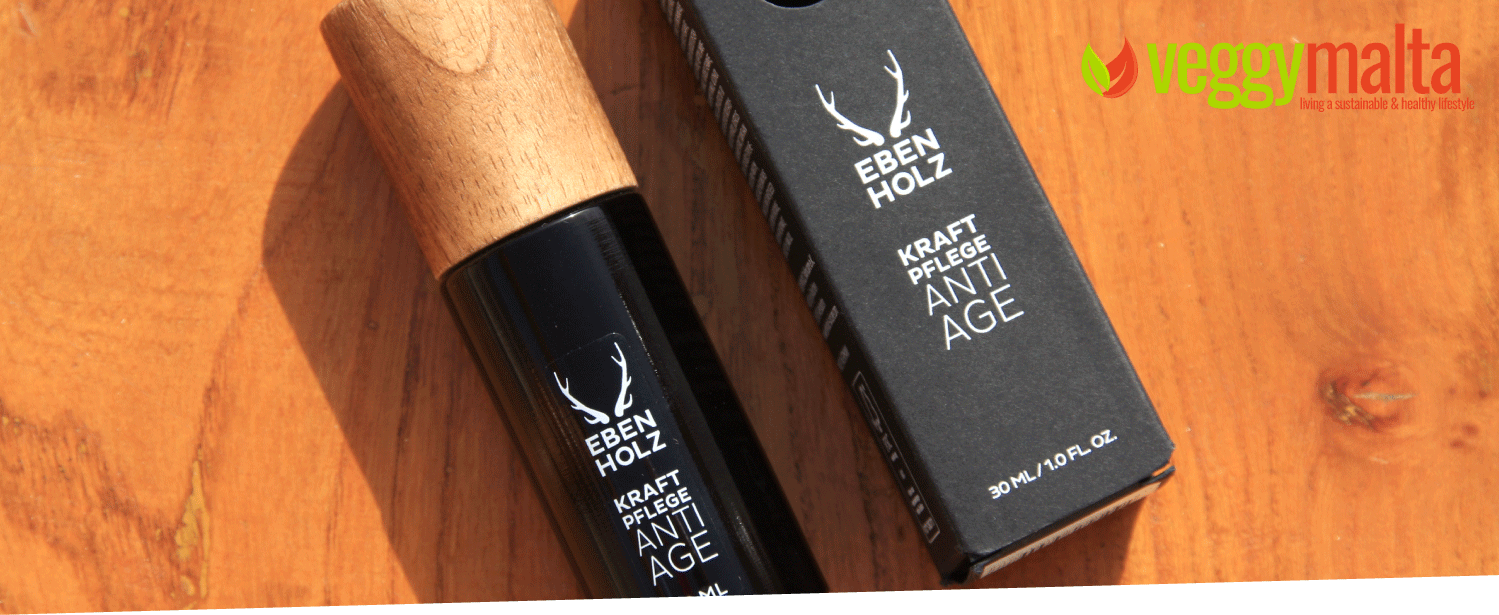 Veggy Malta tried out Eben Holz power care Anti Age. Now at my tender age of (nearly) 50, I guess it's high time to start using an anti-ageing cream. The product comes with a tough claim on the box itself. 92% of men report a noticeable improvement in their skin's appearance from a 1-week user trail.
Well I am not a great fan of cosmetics so getting into the routine of smearing cream over my face was not going to be easy. To remind myself I have placed the bottle on my desk, next to my computer. That way, at some point during the day I am bound to remember (usually first thing in the morning). So the trial began, and I have applied the product for two weeks now. I put it all around the face and also around the eyes.
The most visible effect has been on the area under the eyes. The wrinkles have softened. Though overall one can feel the skin a bit firmer than before. For those that want more focused action on the eyes, Eben Holz have a specific product for that, the firming eye serum.
To achieve these results Eben Holz state they combine the concentrated natural power of the oak tree with highly effective hyaluronic acid. It uses the anti-oxidising effect of concentrated quercetin. This is a substance found in oak trees. It's positive properties include the protection of the skin from free radicals along with blocking harmful environmental toxins from damaging the skin. The other main component hyaluronic acid keeps the skin smooth and supple by locking the moisture and this preventing skin dehydration.
The interesting part about this male skin care range is that Eben Holz is vegan and that applies to all the range. The product packaging is made from glass and wood instead of plastic.
Where can you buy Eben Holz?
Eben Holz is available from leading supermarkets. It costs €45.00. Eben Holz Malta have a facebook page.  The whole Eben Holz range is available online at twentyfiveoseven.com with free delivery to any location in Malta and Gozo.