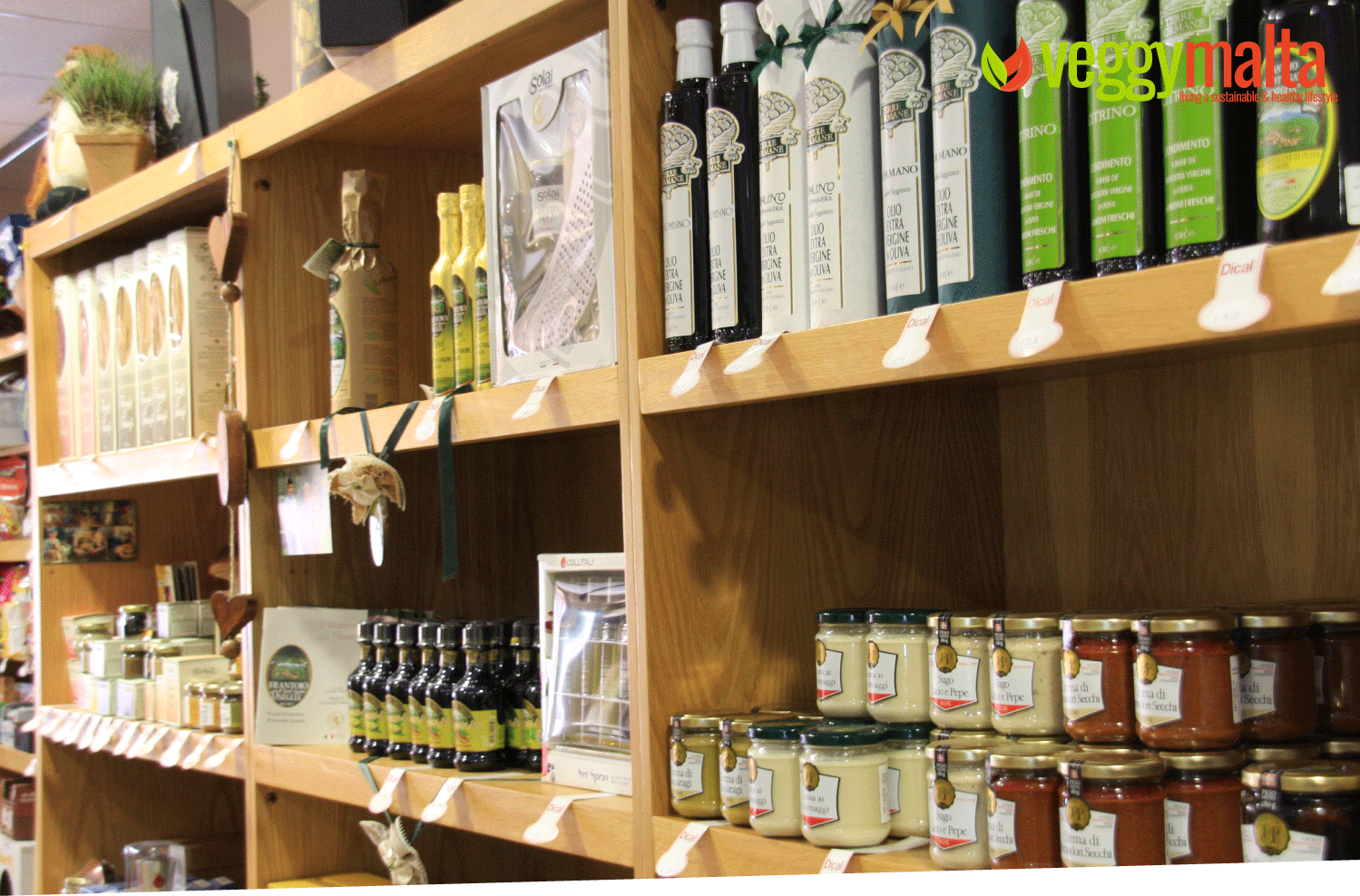 Veggy Malta went to visit Dical House in Mosta and met up with Dominic Calleja owner.
Dical House has a mix of vegetarian, vegan, gluten free, sugar free, dairy free and certified organic products. There is a specialised vegetarian/vegan section in the shops, though there are more vegetarian/vegan products around the shop. A number of foods are actually only found at the shop itself.
For the past 15 years Dical House has specialised in fine foods and today we bring this excellence in fine foods even in the area of vegan and vegetarian foods. Given the choice we go for the best quality. All the items we import are the freshest and highest quality. Dominic Calleja
There are some interesting brands in the shop. Bio Rinatura is a German high-end organic brand. The range is mostly vegan and has over 300 items (though not all always available locally). Koawach is another German vegan and fair trade brand, which has amongst it's range caffeine alternative products (caffeine from guarana).  Bauck Hof, (you can guess German as well) are organic and vegan products that carry the demeter badge. The demeter badge is a badge of organic excellence, where the standards are actually higher than those set by the EU.  There also is Maya Gold Organic, which as the name clearly states is organic (and nearly all vegan).
You will also find Mestemacher fitness bread on the shelves. This is an rye bread with a long shelf-life without the use of preservatives. It is ideal for people on a diet.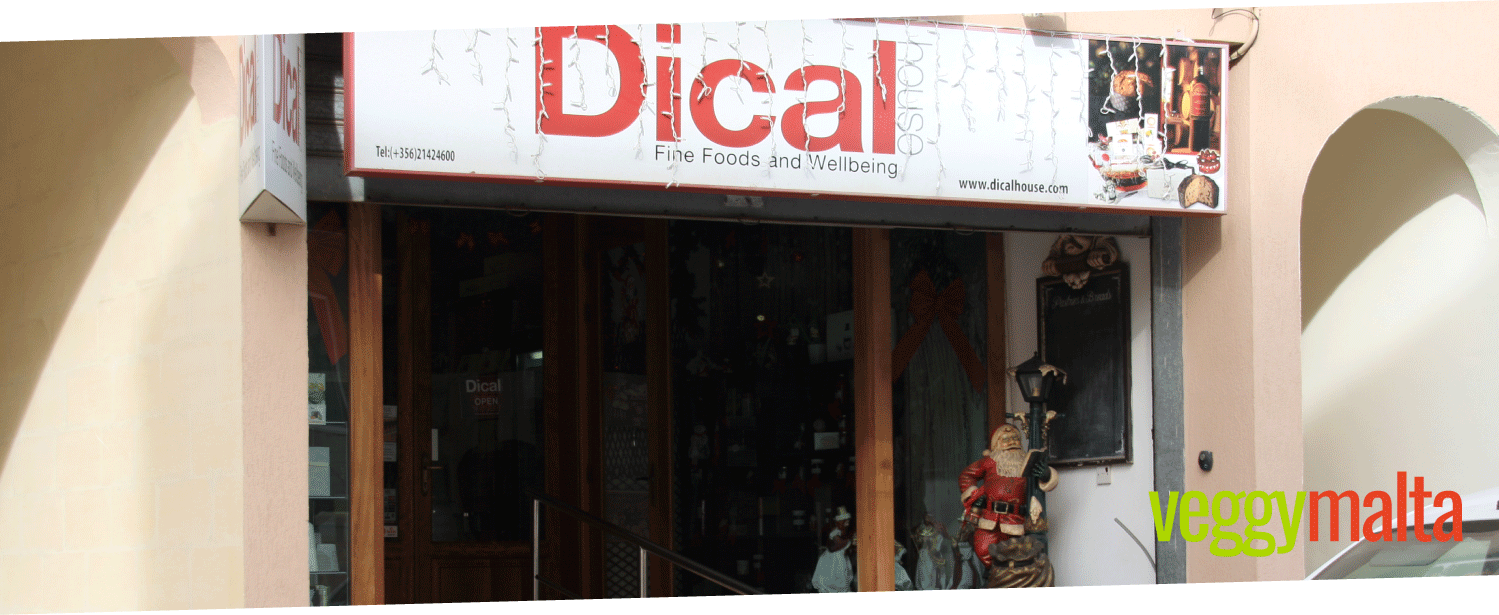 There is also a section where you can buy in bulk. Just pour how much you need inside a bag. Here you can find sultana, oats, quinoa, millet, puffed buckwheat and gluten free oat. Ideal for whoever wishes to create their own breakfast.
Another interesting product you will find on the shelves is Terre Bormane, which is an olive oil used by Alain Ducaisse (owner of 3 star Michelin restaurants). Close to that you can find organic wines and a selection of gourmet cheeses. The choice of vegetarian, vegan, gluten free and dairy free products is ample and it reflects the growing demand.
One must keep in mind that Dical House carries all types of foods and not just vegetarian/vegan. If you wish to buy from Dical House you can find the shop by following this link. They also have a website and a facebook page.