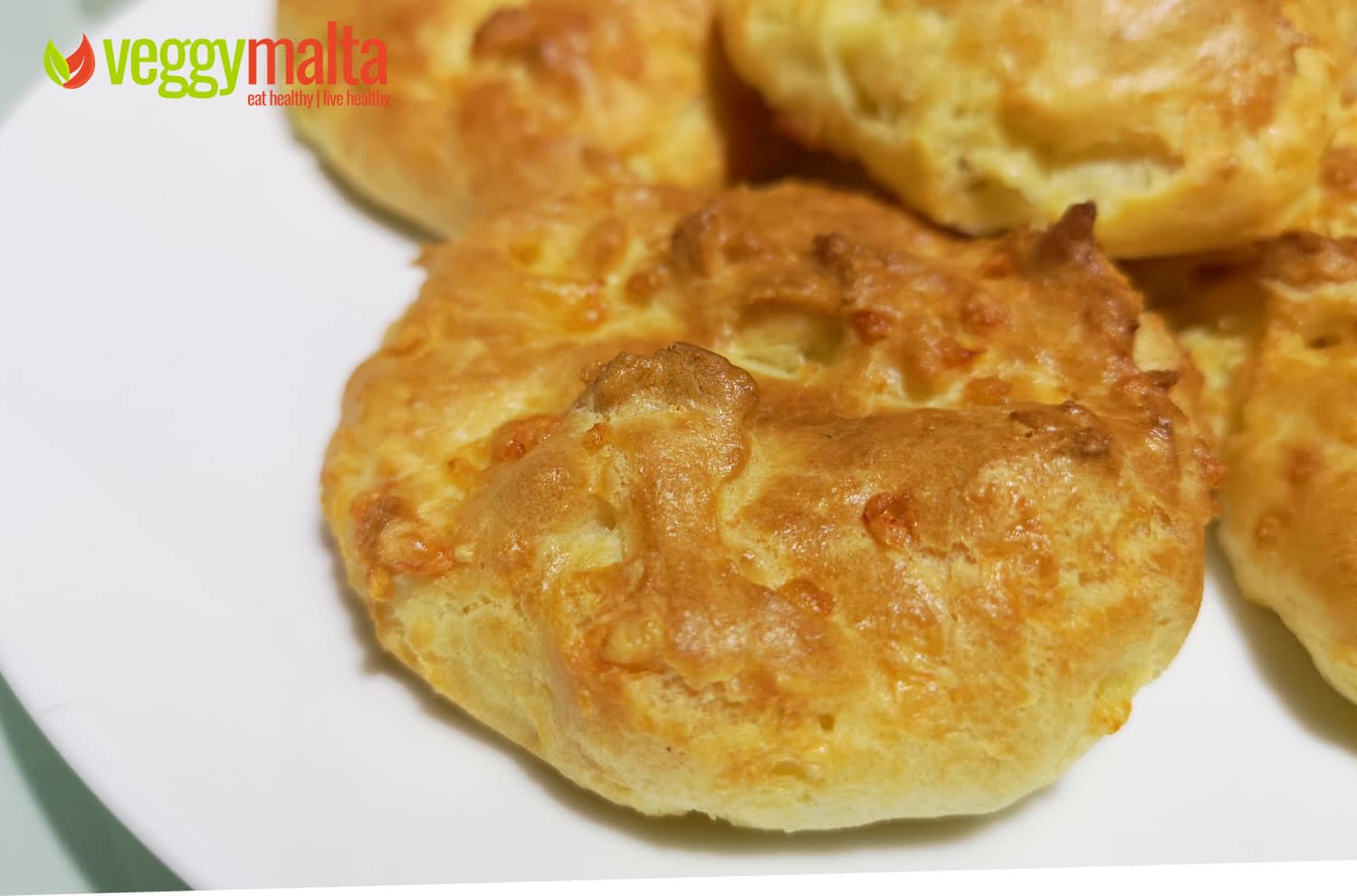 Maybe if you have guests that you will be entertaining, or want to treat yourself or your kids, you can try out this simple Cheddar cheese puffs recipe. We used Fior di Vita Irish Cheddar to make it.
Ingredients:
8 tablespoons of (goat's) butter
1 cup water
1/2 teaspoon salt
1 cup flour
4 free range eggs
1 cup grated Fior di Vita Irish Cheddar cheese
2 teaspoons thyme or rosemary (optional)
Freshly ground pepper
Cooking Method:
Place the water, butter and salt in a medium sized saucepan and bring to a boil over high heat.
After that reduce the heat to medium and add the flour all at once. When adding the flour stir rapidly. This will create a dough ball that will pull away from the sides of the pan.
Once you have the dough ball, remove the pan from the heat and let it cool for a few minutes. You can stir the dough so that it cools more evenly since you want the dough to be warm, but not so hot that the eggs cook as they touch it.
Add the (free range) eggs one at a time. Stir them in after each addition making sure that they are part of the dough. It might be easier to do this in a mixer, or by hand with a wooden spoon. After mixing the dough should become creamy.
Next, add and stir the grated cheddar, thyme, and a few grinds of fresh pepper.
Pre-heat the oven to 220°C.
Using a baking sheet as a base, spoon out small balls (about a heaping tablespoon) of the dough. Separate the each spoonful by at least 5 cm.
Place in oven and cook for 10 minutes at 220°C. After that lower heat to 175°C and cook for another 15-20 minutes, until they get puffed up and turn lightly golden.
Fior di Vita Irish Cheddar is marked on it's label as a vegetarian cheese and we have also asked the Quality Food Marketing Ltd to verify that no animal rennet has been used in it's production.