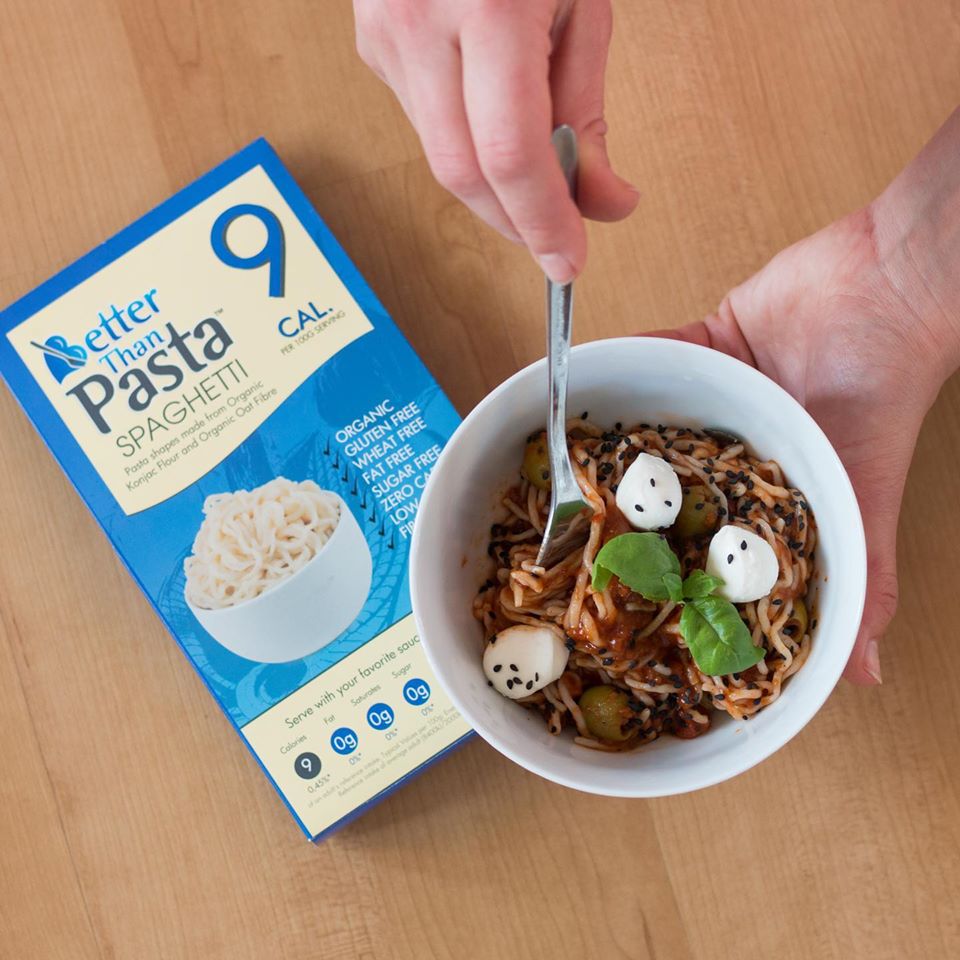 Better Than Noodles, Pasta, Angel Hair and Rice are a range of healthy alternatives to regular noodles, angel hair, pasta, and rice. They are made from organic ingredients including flour from the Japanese konnyaku plant. The Better Than range is also:
• fat-free,
• low GI,
• low in calories,
• gluten-free and
• suitable for vegans.
THE KONNYAKU PLANT
This plan has been grown and consumed in Japan for many centuries. Konnyaku flour is made from the Konnyaku plant which is used to make Konnyaku noodles, a Japanese staple food.
THE SECRET OF THE KONNYAKU
Konnyaku is high in fiber and absorbs a lot of water. There is hardly any nutrition in Konnyaku noodles, including carbohydrates, sugar, salt, and fat. However, it is high in fibre and it is the fibre that helps keep you full.
Nutritional Values (per 100g)
Energy: 32 kJ / 9cal
Fat: 0g
Saturated Fat: 0g
Carbohydrates: 0g
Sugars: 0g
Fibre: 4g
Protein: 0.2g
Salt: 0g
HOW TO PREPARE IT
• Drain away the water from the pack.
• Rinse 2-3 times under cold water.
• Heat in an open pan for 2-3 minutes or in a microwave for 1 minute or stir-fry.
Once your Better Than Pasta is ready you can add it with your favourite meal as a side dish, a stir-fry, with soup or salads. However, you can also eat it as a main dish by adding your standard pasta sauce or a nice and healthy mix of grilled vegetables. You can also add Better Than Pasta with your smoothies to help you feel full for longer thanks to its richness in fibre. A good tip isn't it? You're welcome 😉
Better Than Pasta is represented in Malta by J. Calleja Import & Export Ltd.