In an un-typical Maltese day, all cloudy and rainy, VeggyMalta went to Bacchus Restaurant in Mdina.  It is set inside the fortifications of Mdina, dating back to 1658, Bacchus restaurant is a dining experience both in terms of the food and the venue.
As a first course I had Asparagus tempura served on wet polenta.  The asparagus is deep fried. One can taste the parmesan cheese in the background, giving the food an added touch.  Along with the plate came a side dressing, or appropriately described as a remoulade.  As any fine remoulade, it had capers and herbs, which give this sauce it's tang.  The mix between the polenta, the asparagus and the remoulade was pleasant.
The asparagus tempura is simple dish that let's you taste all the different but complimentary flavours in the plate. The portion is neither small nor large. The price of the dish is €7.85.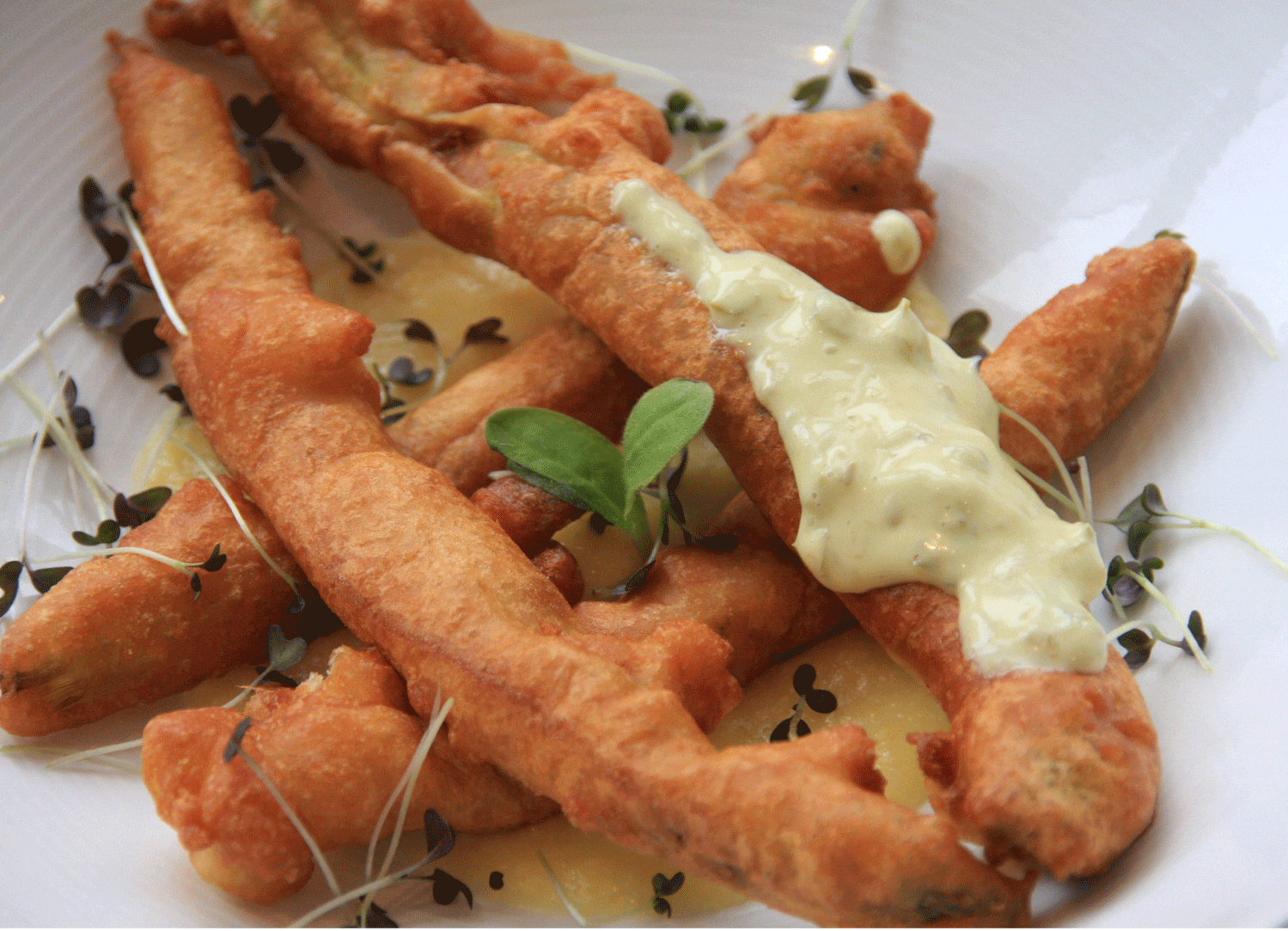 Main course
As a main course I had a local mushroom cherve and hazelnut frangipane tart.  This is a filo-pastry filled with hazelnuts, feta cheese, mushroom plus a little garlic. After baking ,the tart is drizzled with extra virgin olive oil, parsley and basil pesto. This trio gives the tart a particular taste above the mushrooms. Inside the tart one can taste the combination between the feta cheese, hazelnuts and mushrooms. The richness of the mushrooms with the feta and hazelnuts is special.
Complimenting the visual presentation of the plate, is the smell of hazelnuts.  This is because the hazelnuts are fried with garlic and onion shallots.  The plate comes accompanied with a side salad and a plate of baked potatoes. The portion is correct, and I enjoyed it without needing to indulge in the side dishes. For the more voracious eater, the accompanying side dishes are enough. The price of this dish is €17.50.
Less than 50% of the menu is vegetarian, though one can still find an choice of foods. Owner and managing director of Bacchus Restaurant Mario Vella Gatt advised that in the upcoming new menu, a greater selection for vegetarians will be present.
For more information visit the website or facebook page.  Phone: 21454981. email: reservations@bacchus.com.mt