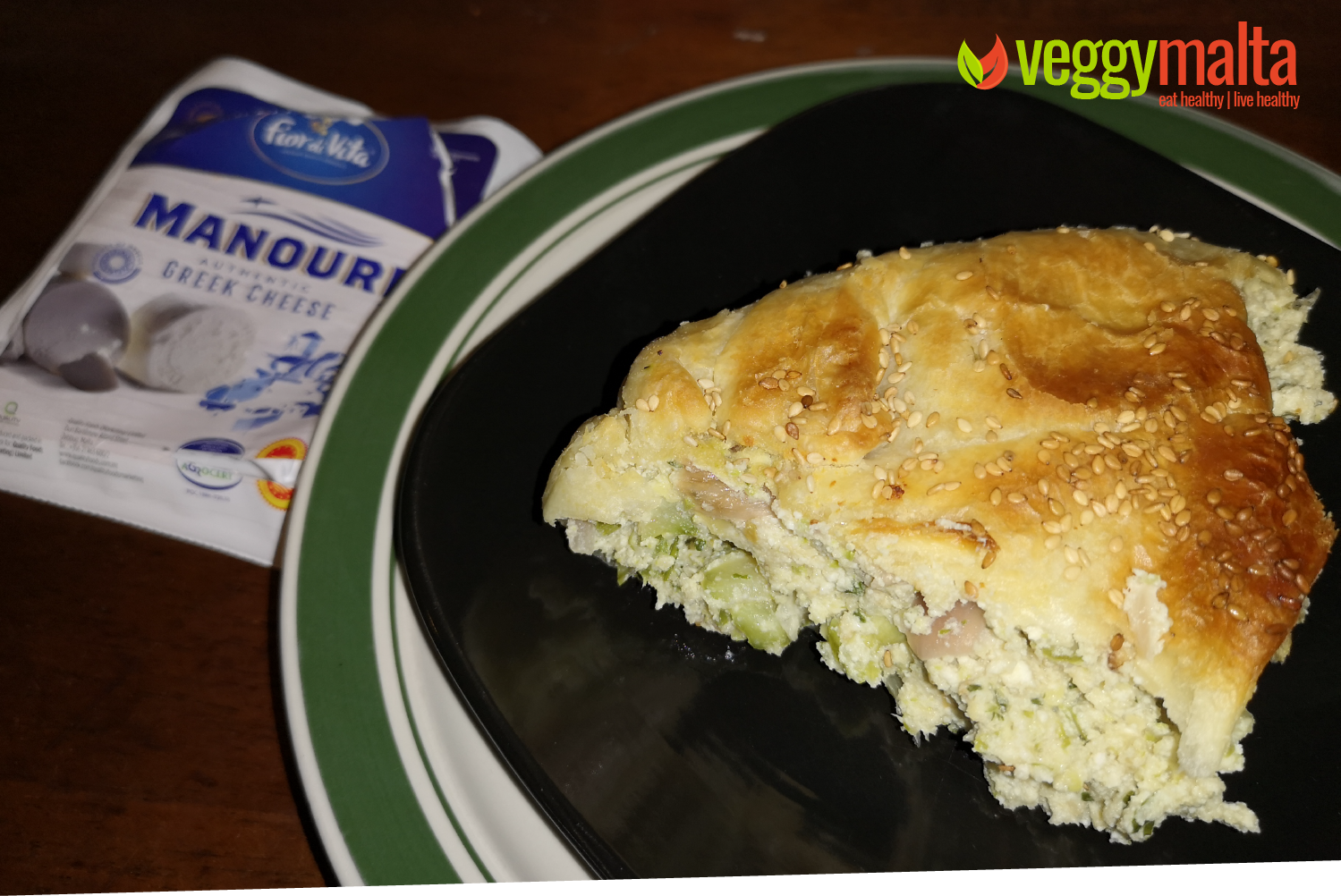 Veggy Malta tries out a wintry recipe that simple to make and delicious to eat. 
Cut onions and spring onions and fry till transparent
Cut zucchini and fry with onions and add season with salt & pepper
When done place in a blender with all the ingredients and blend.
Spread out dough onto baking dish. Pour mixture and cover.
Bake in oven.
Enjoy
Ingredients for the Zucchini and Fior di Vita Manouri cheese pie
1kg zucchini – 3 large ones
1 red onion + 2 spring onions
2 tbsp olive oil
2 eggs
200 g Kolios Greek yogurt
500 g Fior di Vita Manouri Greek Cheese
5 tbsp bread crumbs
2 tbsps chopped parsley 
salt & pepper
Puff pastry
Quality Foods (Marketing) Ltd. has declared that non-animal rennet is used in the production of Fior di Vita Manouri Cheese and it is therefore suitable for vegetarians.