. Reason being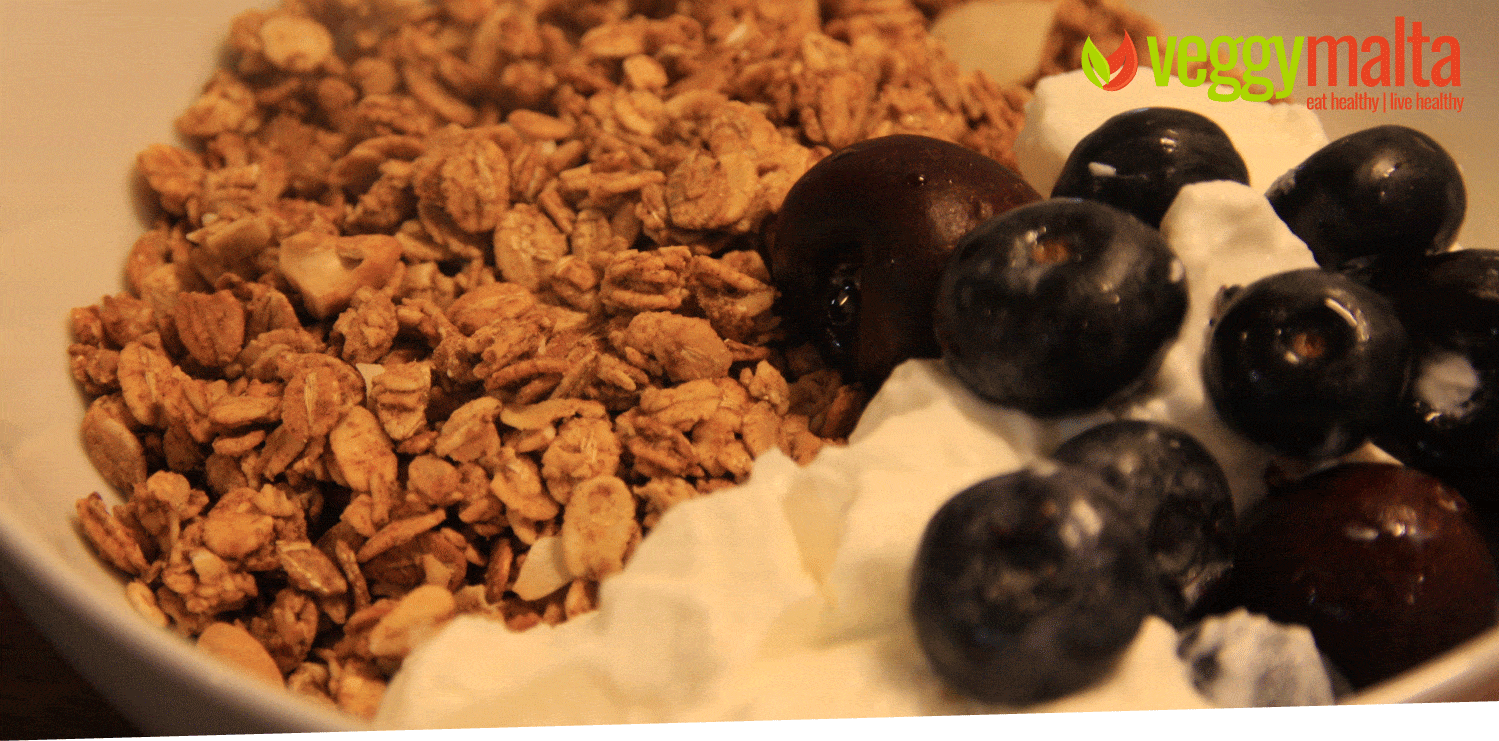 Veggy Malta tried out the new W.K Kellogg no added sugar granola with coconut, cashew and almonds. I couldn't resist so I tried it out as an afternoon snack with some (vegan) yogurt, cherries, berries and a bit of (vegan) milk. Just great!
This new product by Kellogg's has been distinctively branded as W.K Kellogg after the founder of the company Will. It is one of three products including two other granola (an apricot & pumpkin seeds and a cranberry, sultana & spelt). I particularly like the pastel coloured packaging and the visual messaging on the packet. Most of all I like the statement on the back side of the packet; "healthy lifestyles through nutritious uplifting plant-based foods". How else!
The sides of the product shout the main features. These state that the product is vegan, contains no artificial  colours or sweeteners, no added sugar and no artificial sweeteners, high in fibre and no palm oil.
Back to the product itself and the taste. I didn't take a big serving. Reason being I am still trying to fool myself that I am on a post-Christmas diet. Yet even with a small bowl is very filling and a good choice as a snack food (and the traditional breakfast). A normal serving (45 g) only contains 194 kcal. Yet mixing with fresh fruit slices and also some (calcium and Vitamin B fortified vegan) milk and yogurt adds some extra pluses to all this.
I also tried the ultimate test. With the packet already open, I threw in my hand and grabbed a few and crunched it away. Yes this granola tastes good even on its own. (My excuse is that it keeps my mind of eating other things 🙂 It actually has subtle sweet taste coming from the various added fruits along with the taste of coconut, cashew and almonds.
It is now available in local supermarkets and shops.