Veggy Malta went to Valletta and followed the scent of herbs and spices and ended up in St. John's Street. There in the corner with St. Paul's Street, is an old shop called George Zammit better known as Tal-Ħwawar.
I entered the shop and I was greeted by the current owner Johann Farrugia. The shop has been a family run concern for 130 years. Way back since 1888. Over the years the shop has evolved and has been known by different names, tal-kantuniera (the shop in the corner), tal-bżar (the pepper shop) and today as tal-ħwawar (the spice shop). Johann told me that he still has an old large pepper grinder that was used by his Great Great Uncle.
Yet let's bounce to the present. Upon entering the shop, you will be greeted with a strong smell of spices. All the herbs, spices, legumes and dried fruits are in drawers and glass containers. It is the shop philosophy to allow the buyer to see what he/she is buying. Nothing is ready packed. You can buy as much as you like. Johann told me that when he was young he had asked his father why don't they try to prepack the spices. His father went along and told him that if he wished he could try it out. He made a stash of freshly packed product to speed up sales. The result was that nobody ended up buying the pre-packed. All the clients wanted ta' l-użin (the weighed one), so he ended up unpacking them all back!
Johann still operates in this same manner. You go in the shop and you can buy the quantity you want. He wraps the product in grease proof paper just as I recall we used to buy everything in when I was young.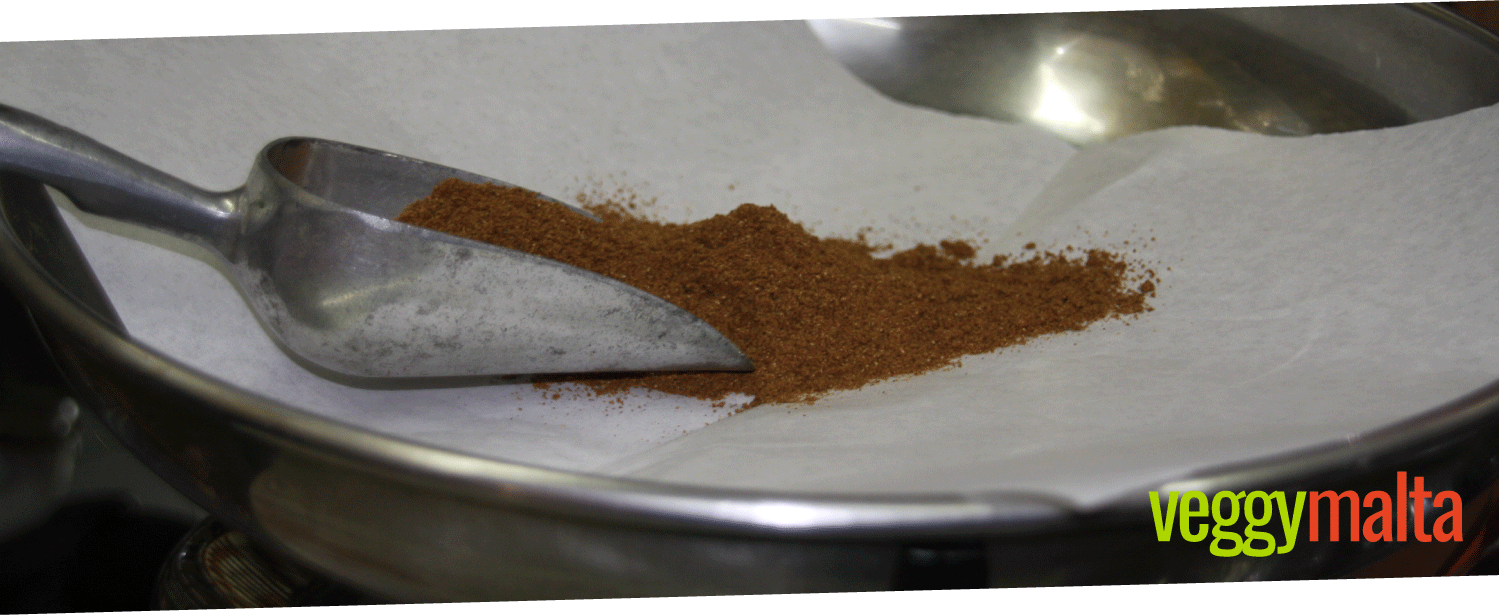 Although this is a very small traditional shop, there is a world of things inside it. Just like the big bucket of rice starch that is used to harden those white clothes used by by those that carry the statutes during the village feasts. This is a story on it own!
And if all this was not enough, just before leaving Johann pulled out a little bag containing his secret recipe of it-taħlita tal-Ġimgħa il-Kbira or taħlita tal-borma tas-sepulkru (the Good Friday mix). An old Maltese traditional mix made of 20 different types of spices that is added with wine and citrus and put to boil on a low flame.
How to find Tal-Ħwawar
Here is the map location of the shop if you want to find it and buy some spices. They also have a facebook page.