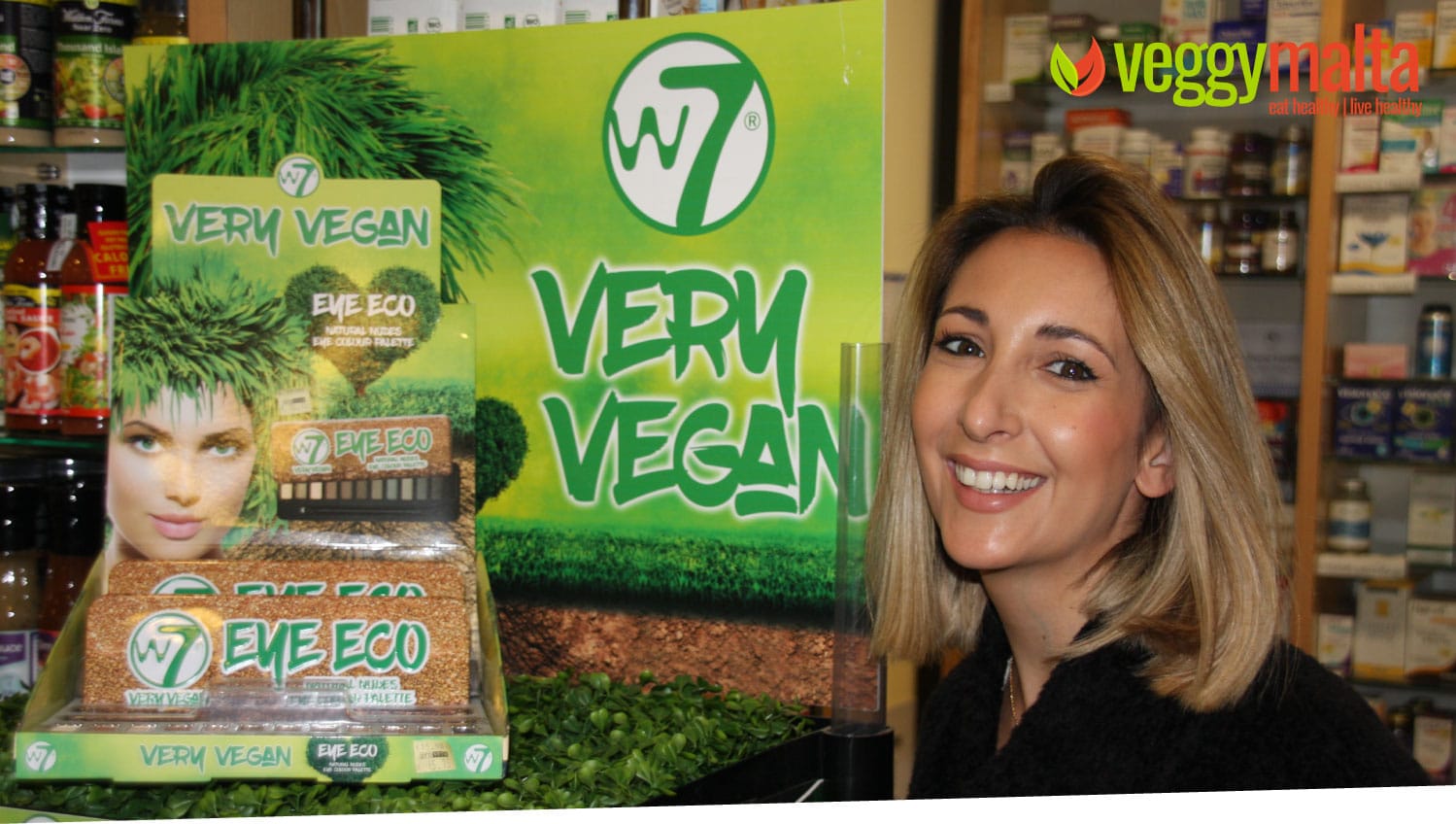 Veggy Malta visited Provita in Naxxar which couples as a health shop but also a perfumery, having a number vegan and cruelty-free cosmetics and body care brands on sale.
We met up with Julienne Galea who along with her sister owns the shop. They both are pharmacists yet chose not to go down the route of a pharmacy but more down the road of health food. I guess there are different ways to cure a body! Additionally Julienne's sister is also a qualified nutritionist and meets clients at the shop itself.
Provita holds a wide range of vegan and cruelty free brands like Organic Shop, which has a full range of body care products. There also brands like W7 – Very Vegan and Dr Konopka's skin care and body care range which is 100% vegan.  One can find JĀSÖN which offers a full range of personal hygiene. Two other bands you will find are Dr Bronner which is also fair-trade and La Saponaria which is a 99% vegan brand and totally cruelty free.  One clearly is spoilt for choice and you should be able to find the cruelty free and vegan product that suits your taste and lifestyle.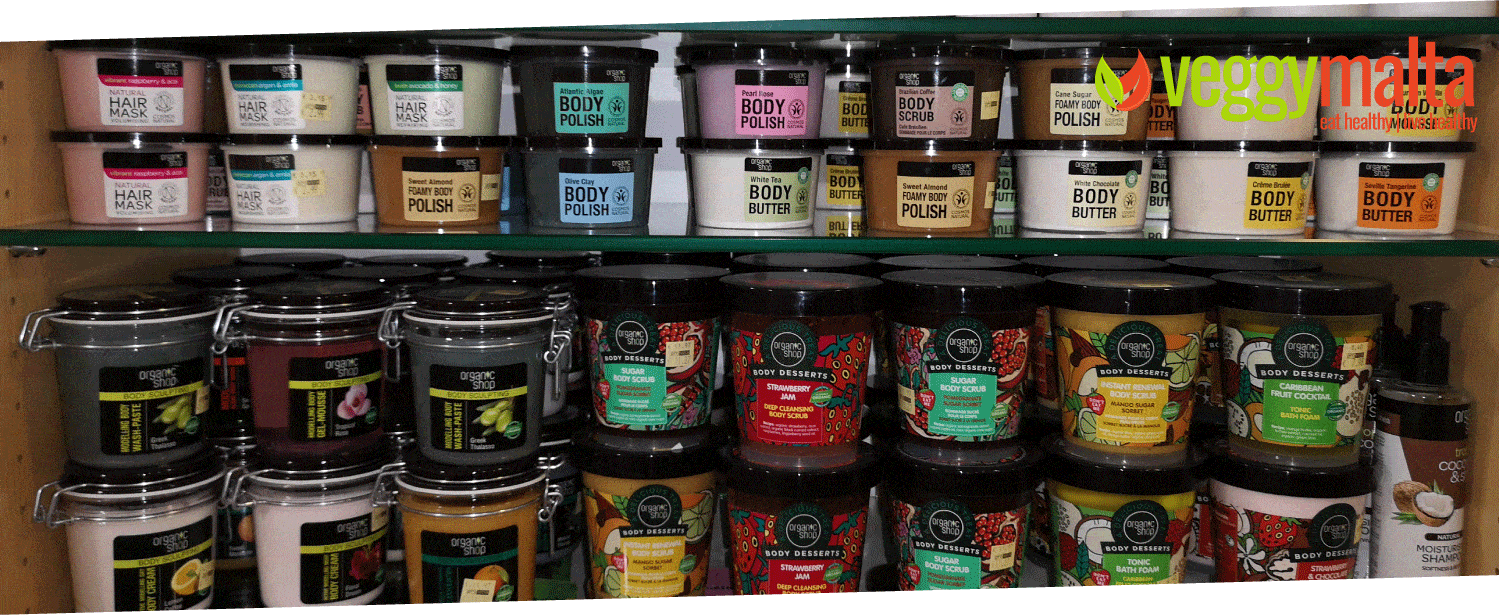 Provita also has an extensive range of essential oils along with vitamins and supplements. Moving to the health section, you will find a range of sports nutrition, superfoods protein shakes and meal replacements. There is a choice of foods from dairy free milks to herbal teas, to honey (both local and manuka) to vegan chocolate and a whole mix of health foods. The find the health food section you need to go to end of the shop.
Provita is open all day between 8.30 am and 7.30 pm. It is located in one of Naxxar's main roads and quite easy to find. Here is a map to the shop.