Veggy Malta tried out Kale Chips (Mustard with Chia flavour) by TrooFood, which is a Greek company making organic foods.
Kale is a superfood.  Some actually consider it as the #1 superfood. Author of Superfood Smoothies Julie Morris states that cooked kale offers more iron per ounce than beef.  healthwithfood.org states that "Curly kale is a nutritional powerhouse packed with antioxidants such as vitamin C, beta-carotene, kaempferol and quercetin. As a result of its high antioxidant content, kale is one of the vegetables with the highest ORAC rating. Only a handful of vegetables – including raw garlic, red cabbage, sweet potatoes, savoy cabbage, beet greens and arugula – have been reported to have a higher ORAC rating than kale.
ORAC, which stands for Oxygen Radical Absorbance Capacity, measures foods' ability to scavenge free radicals. Free radicals are unstable molecules that can cause damage to your body at the cellular level. The cellular damage caused by free radicals has been implicated in the pathogenesis of several diseases and disorders, including macular degeneration of the eye,cardiovascular diseases, thrombosis, asthma, an impaired immune system, atherosclerosis, Alzheimer's disease, diabetes, and rheumatoid arthritis."1
Given all of this I was very enthusiastic about tasting this packet of Kale Chips.  One can taste the mustard. If you are not a fan of the mustard flavour there are another two other flavours of Kale Chips to try out.  My son also liked the mustard flavour which gives this product its oomph.  The other plus side is that the product is fully organic.  A packet of Kale Chips costs €4.
Where to get Kale Chips by TrooFood
For trade enquiries you can contact TrooFood Malta on their facebook page, and also on mobile on 9977 9911. You can also find them in a number of local stores. These include Sattva, Pure, The Grassy Hopper and Sanya.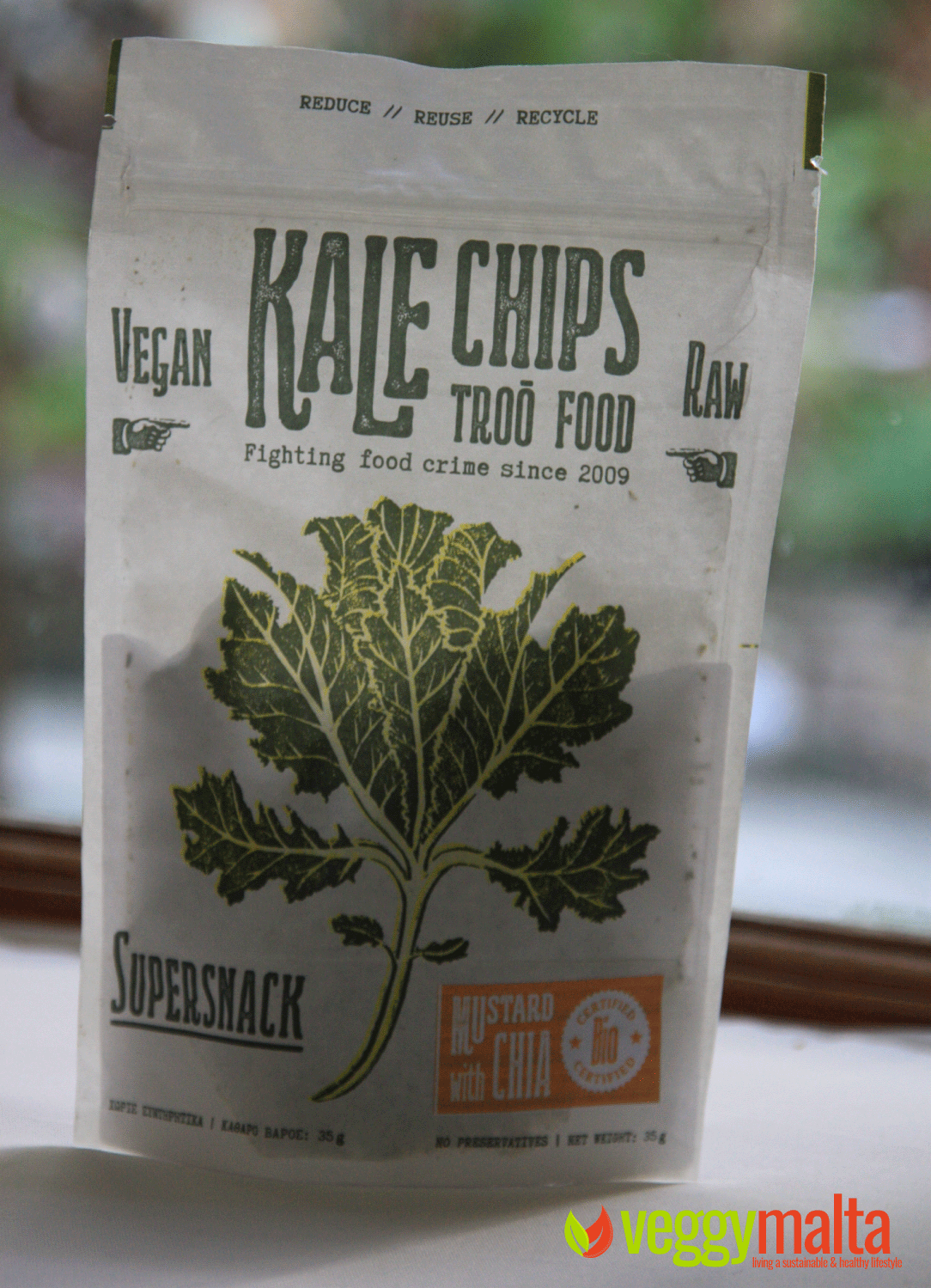 Source: http://www.healwithfood.org/health-benefits/kale-superfood.php#ixzz4z3cyQewI