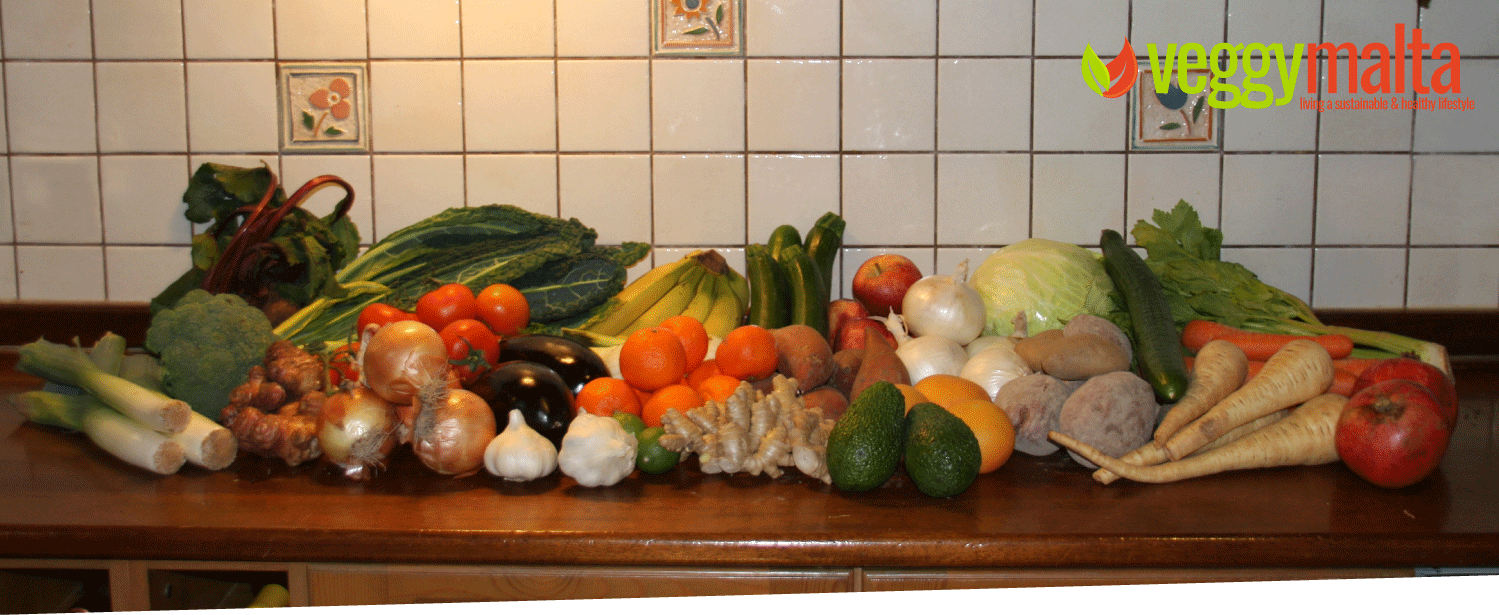 Veggy Malta met up with Ingrid Zerafa from Farmer's Deli, importers and distributors of organic fresh produce and other products.
We curate. Farmer's Deli started as a personal online shopper, with people entrusting us with what they buy themselves. From purchasing till delivery we curate and carry out meticulous quality control. Ingrid Zerafa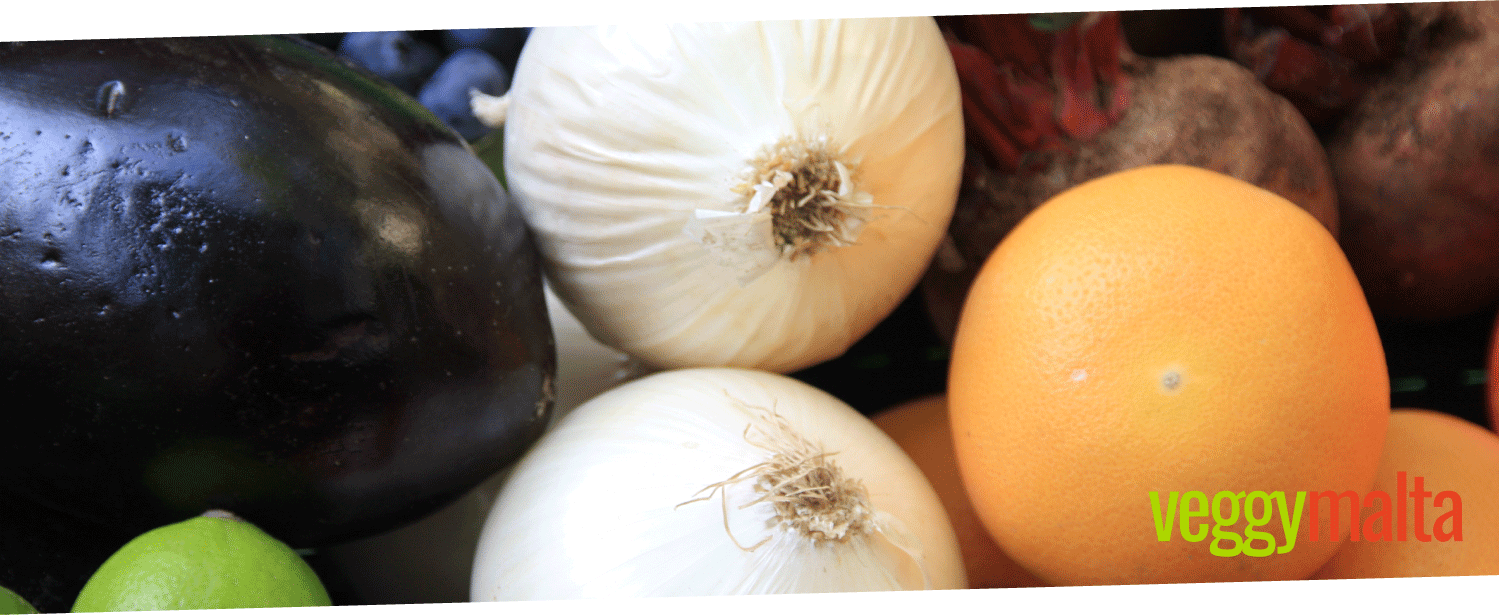 Whilst Farmer's Deli is very price-competitive, Ingrid says the emphasis of the business is on quality and value. Each box is researched and created with a theme. Apart from the individual shopping, Farmer's Deli offers various prepared boxes to conveniently adapted to different lifestyles and requirements. Here are the boxes and what you get inside them (content may vary).
Eat-a-Rainbow Box. Because people should be eating all the colours. This would normally have the following organic products; pumpkin, white and sweet potatoes, onions, garlic, carrots, cucumber, cabbage, tomatoes, fennel, lettuce, bananas, pears, oranges, clementines and guava. Weight 10kg. Value €30.
The Green Box. For those who love their greens. Inside this box you normally find organic; Chard, kale, broccoli, fennel, leeks, the long lettuce (Milano), normal lettuce, rucola bag (washed), celery, cauliflower, zucchini, cucumber, kiwi, green apples and pears. Weight 10kg. Value €35.
Fruit Delights. For fruit and smoothie lovers. This box normally contains organic; bananas, pineapple, apples, oranges, mango, clementines, pears, lemons, avocado, pomegranate and kaki. Weight 5kg. Value €15.
Back to the Roots. Going underground. A box full of organic root vegetables. This normally includes; white, red and sweet potatoes, golden, red onions, garlic, butternut squash, carrots, beetroot, parsnips, salsify, daikon, purple Jerusalem artichokes, ginger and turmeric. Weight 10kg. Value €30.
Vitamin C Booster. Ideal for the winter months and to prevent against the nasty influenza this box is packed with organic citrus. Normally contains; 3kg squeezing oranges, 2 kg table oranges, 2kg clementines, 1kg lemons and 200g ginger. Weight 8.2kg. Value €16.65.
Detox Box. This is a new box, which helps detox and cleanse the body naturally using the power of organic fruit and vegetables. In this box you will normally find; broccoli, cabbage, zucchini, cucumber, carrots, fennel, leeks, parsnips, apples, avocado, oranges, lemons, limes, guava, strawberries, blueberries, celery, garlic, ginger, turmeric, beetroot and chard. Weight 10kg. Value €30.
Week-planner box. Which is the one I tried out. A massive box full of all the organic fruit and vegetables a family can need. This box changes every week but as a rough guide it would have; white, red and sweet potatoes, onions, garlic, carrots, zucchini, cabbage, broccoli, cauliflower, aubergines, red and yellow peppers, beetroot, fennel, mushrooms, parsnips, white radish, cucumber, celeriac, celery, kale, leeks, spinach, banana, avocado, clementines, grapefruit, limes and pomegranate. Weight 14kg. Value €45.
One should note that produce may change subject to availability. Missing items are replaced by another item to keep the weight. You can switch some products from a box. So if you still have some products in your fridge or vegetable rack, you can ask them to switch that product with another one. You can also make your own box if you wish.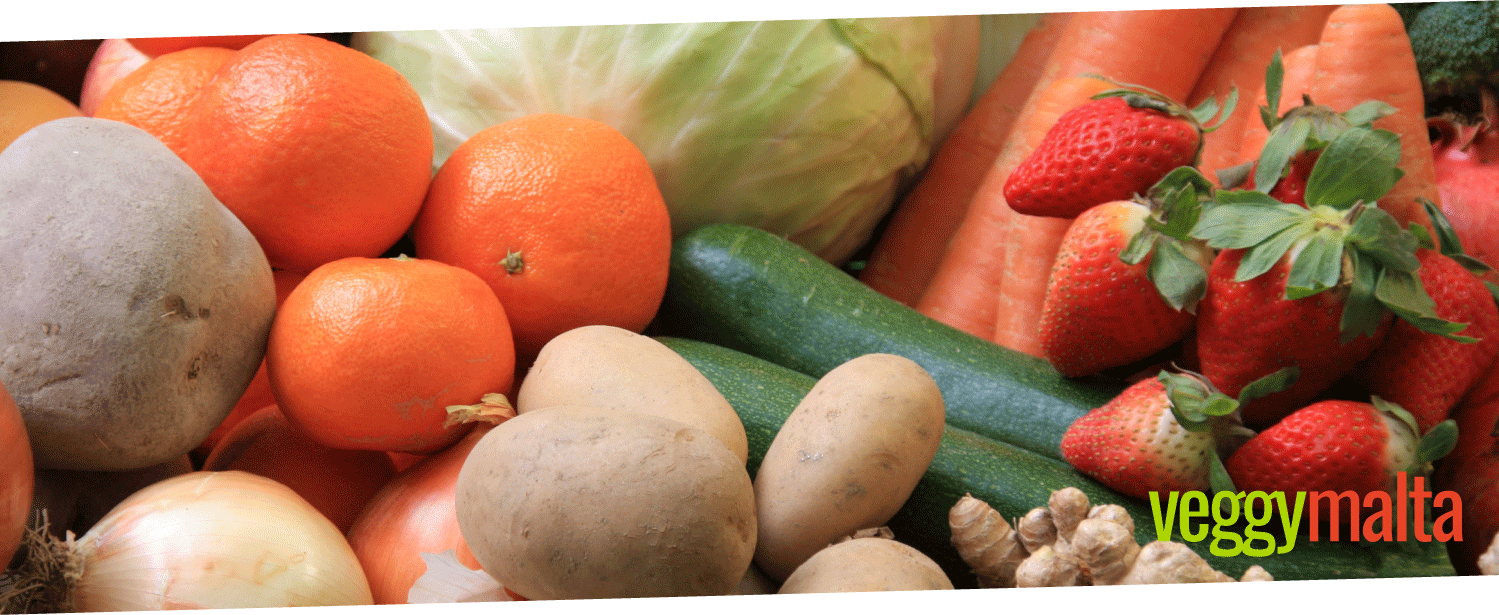 Ingrid emphasised that at Farmer's Deli the client is first. They have a full refund policy or compensation policy. Deliveries are done daily and clients can request the time and day of the delivery. Delivery is free of charge for orders above €25. In Gozo there is a pick up point.
Additionally to the fresh organic fruit and vegetables there also is a full range of organic dry foods on the website. These can be added to the order and delivered.
How to order from Farmer's Deli
If you wish to buy organic vegetables and fruit, ordering is quite simple. Just go on their website and it's all there. Just click and buy. You choose your preferred payment option, which is either Paypal or cash/cheque on delivery. Put in your details and delivery method and you're ready to receive your order. You can also find Farmer's Deli on their facebook page.