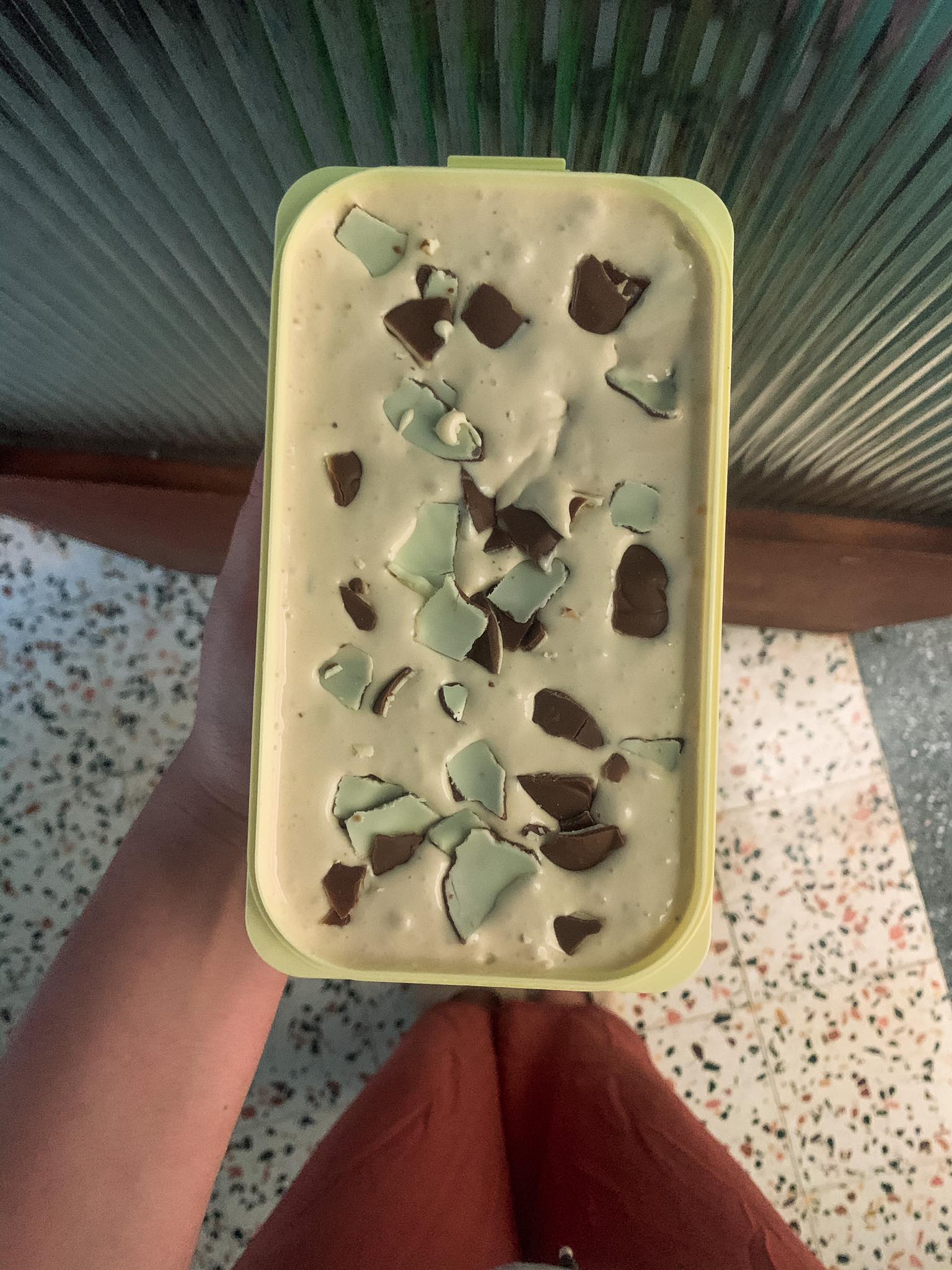 Summer is upon us and with that so is ice cream season. Though, truth be told, ice cream season is all year round 24/7. This easy 4 ingredient ice cream takes only 10 mins to make and requires minimal equipment.
Ingredients you will need:
1 can of Condensed Milk
500ml Double Cream ( I used the Elmmlea brand but any brand will do)
16-pack of Kinder Finger Chocolates (10 to melt, 6 to chop into the ice cream)
1 tsp of Vanilla essence
Bonus:
Kinder Sorpresa Egg for topping
Equipment you will need:
Bowl
Electric Mixer (alternative can work as a bicep work out if you don't have one)
Container for your ice cream (this makes around 1L of ice cream)
Instructions:
Empty the cold double cream into a bowl and whisk till it forms soft peaks.
Add the condensed milk and vanilla essence and whip again.
Melt the kinder chocolate carefully ( I use 10-sec intervals in the microwave) and add to the mixture. Whip for a few seconds again to incorporate the melted chocolate.
Roughly chop the remaining Kinder Chocolate and add to the mixture.
Transfer to a freezer-safe bowl.
Top with any remaining chocolate or with crushed up Kinder Sorpresa Egg.
Freeze for at least 4 hours but overnight works best.
To serve, remove from freezer and leave on the counter for around 5 minutes. Scoop and Enjoy.
Videos on how to make this here: https://www.instagram.com/stories/highlights/17889350683540184/
If you do make this please tag me on Instagram: @_nevena.aleskic_