Let's bake something vegan again! Only 10 minutes to prep and then the oven will take over to finish the job. Quick fix if you miss something sweet to take with your coffee (like me haha). Hope you'll enjoy 🙂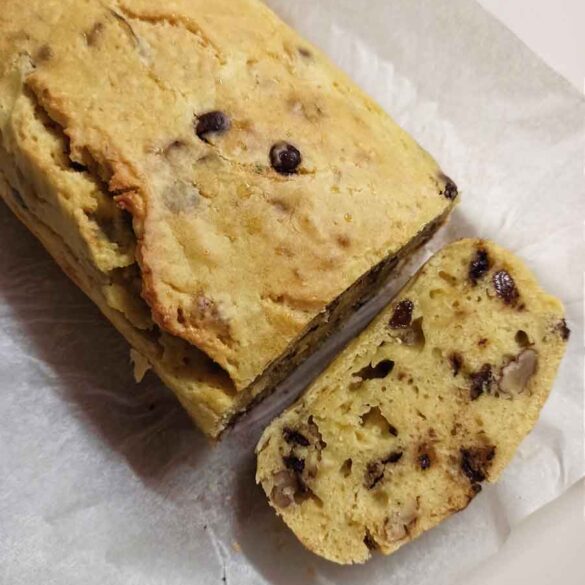 Ingredients
2 cups all-purpose flour
1/3 cup custard powder
1 tsp baking soda
1/3 tsp salt
1/3 cup oil
1 and 1/2 cup soya milk
1 tsp vanilla
3 tbsp vegan chocolate chips
Sweetener of choice - I used liquid stevia
Optional: walnuts, raisins
Instructions
Firstly, mix all of the dry ingredients together in a bowl.
Secondly, add all the wet ingredients and mix. I used liquid stevia as a sweetener, but maple syrup or even sugar works too.
Lastly, fold in vegan chocolate chips and if using, also crushed walnuts and raisins.
Bake at 180°C for about 40 minutes, let cool and serve on its own or with some jam or chocolate spread.