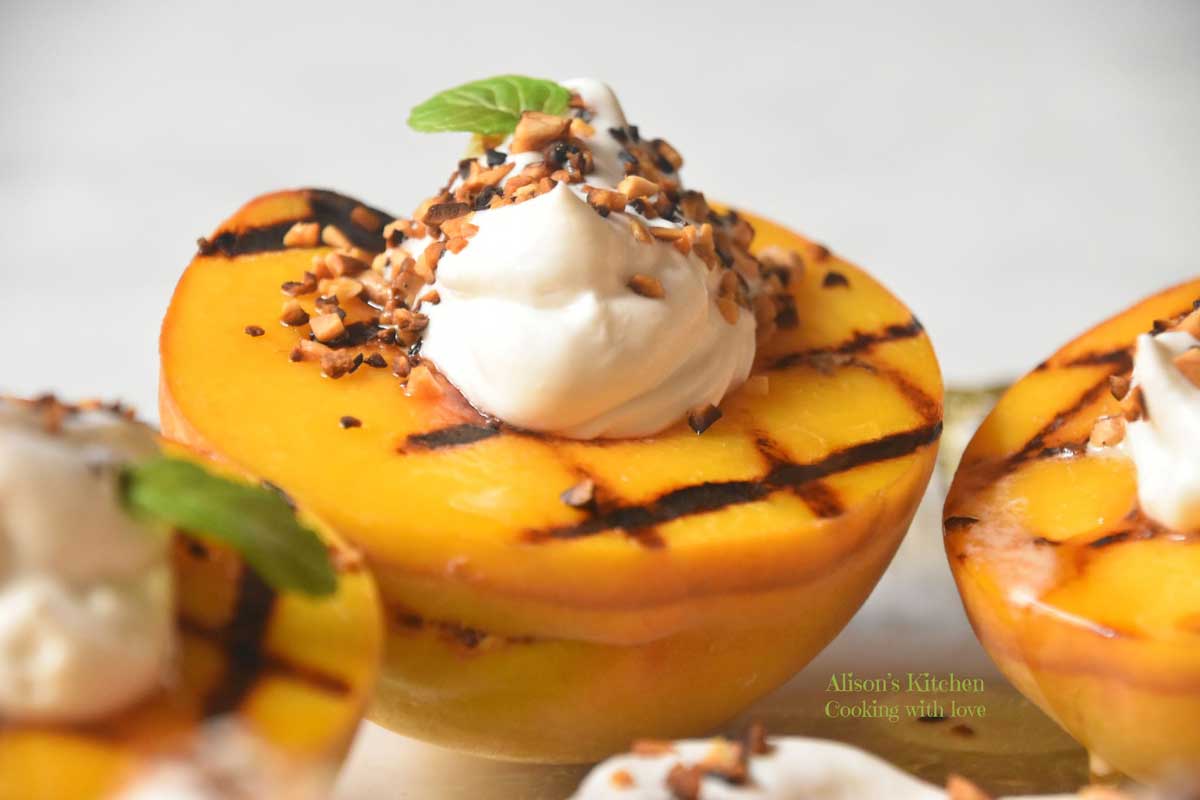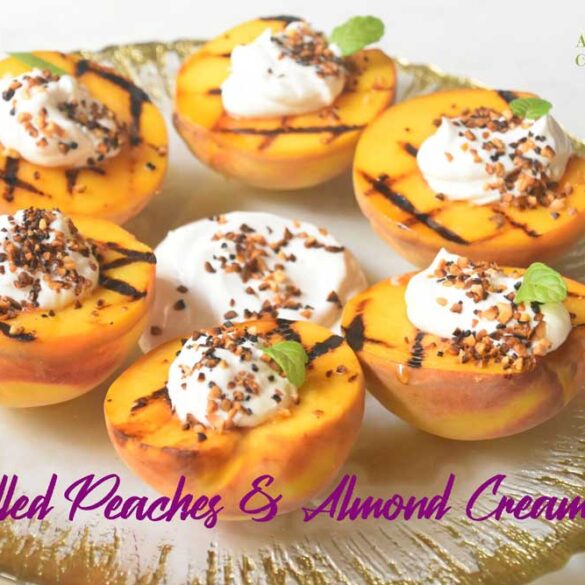 Ingredients
1 peach per person, skin on
Alpro Whipping Cream (place it in the fridge from the day before)
Amaretto di Saronno Liquor (or Almond Essence)
Maple Syrup
Finely chopped almonds, toasted
Mint leaves
Instructions
Prepare a very hot grill pan. I place parchment paper over it.
Halve the peaches, remove the stone and lightly brush with Amaretto di Saronno) and place over the grill pan in line with the bars until you get grill marks showing, just 3 to 4 minutes. Turn 45 degrees and allow to grill again for a few more minutes, until you get a perfect grill pattern.
Prepare the cream by simply placing it in a bowl, adding a few drops of liquor (or Almond Essence) and beating it until peaks form. The cold cream will firm up.
Place the peaches on a serving plate, top them with the cream, sprinkle each one with chopped toasted almonds and drizzle Maple Syrup for sweetness. Finish with a tiny mint leaf as garnish on each peach half.
Enjoy this very natural and healthy dessert!