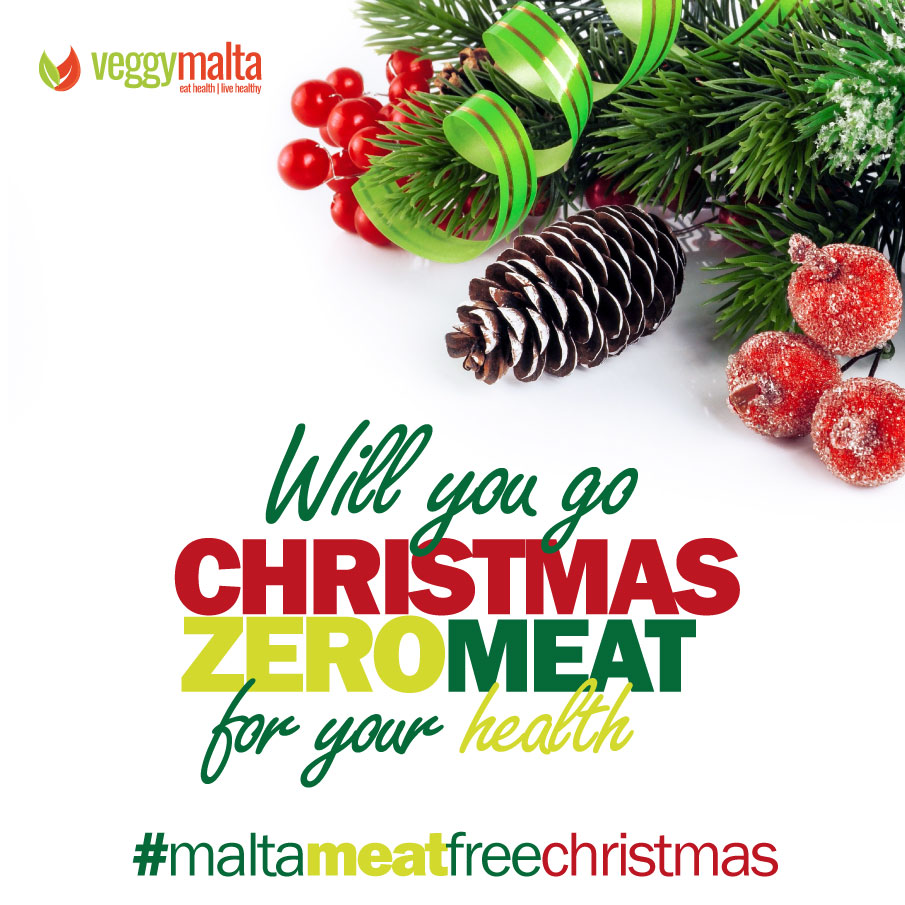 This Christmas and New Year's why don't you go meat-free! You can do it for animals, for the environment and also for yourself. Unfortunately the festive season has become more associated with waste. We prepare banquets with an abundance of food.
This year we are soft launching our Malta Meat Free Christmas campaign. We took the opportunity to launch it on Animal Diaries with Moira Delia, the same place we launched the first Malta Meat Free Week last year. You can make a real difference this Christmas as well. Go meat free on Christmas and New Year. And why not come January why don't you try to take on Veganuary! If you feel that it's too much to handle, well how about some meat-free New Year resolutions!
Give a Christmas present to animals, the environment and yourself… go meat-free! Ho ho ho!