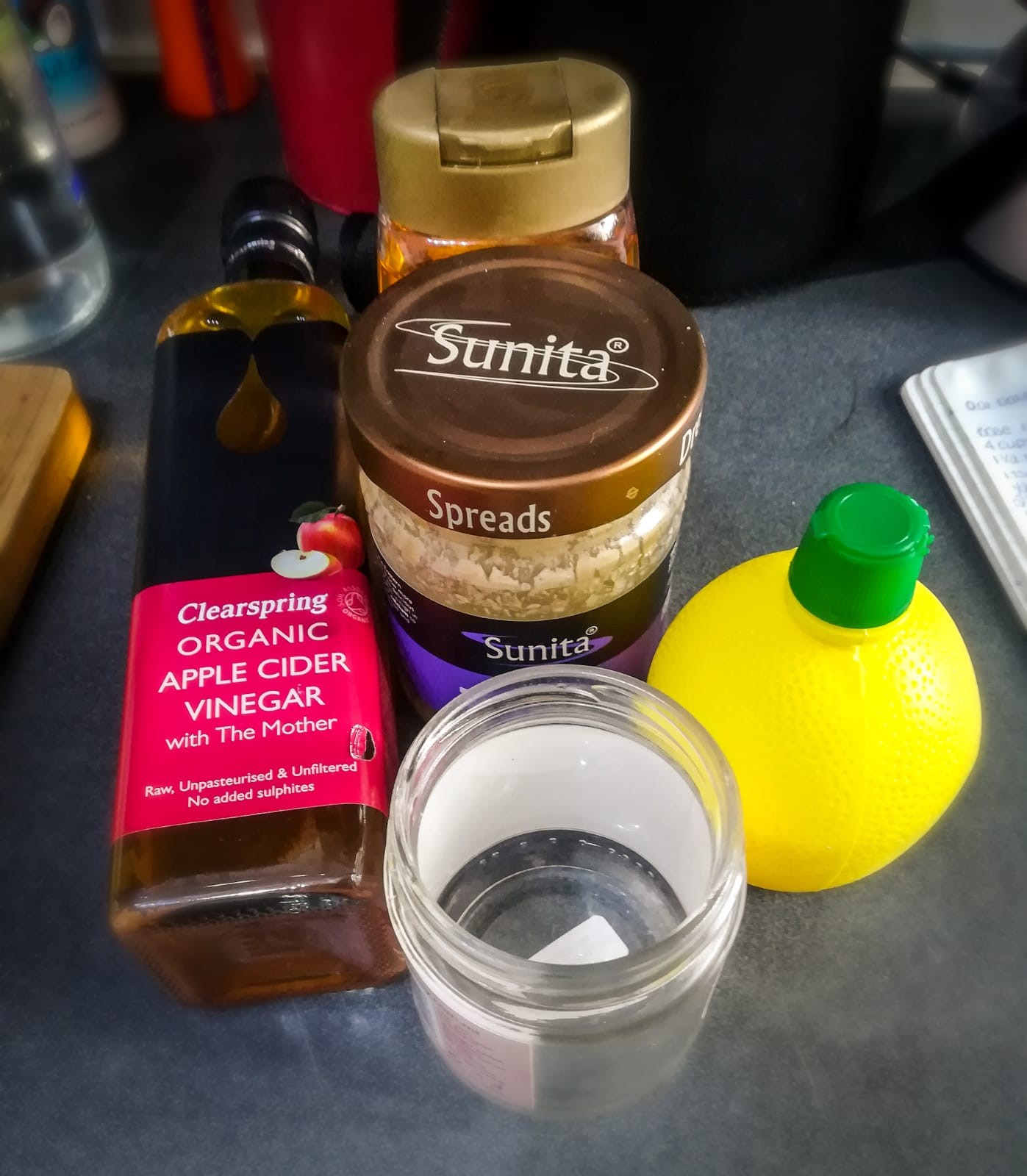 This tasty warm salad is very colourful and quite festive – perfect for serving it either as a side dish during a special lunch or dinner or it can also be served as a main dish for those times when you feel like treating yourself to something wholesome and nutritious during colder months.
Ingredients:
For the vegetables
4 cups brussel sprouts (halved if too big)
4 cups butternut squash or pumpkin cut into cubes
4 small beetroots, diced
4 carrots, sliced into circles
4 cups broccoli florets
2 sweet potatoes, sliced into circles
2 zucchini, sliced into circles
1 apple, diced
1/2 cup Good Earth walnut halves
1/4 cup Good Earth pumpkin seeds
1/2 cup Good Earth dried cranberries
1/2 cup pomegranate arils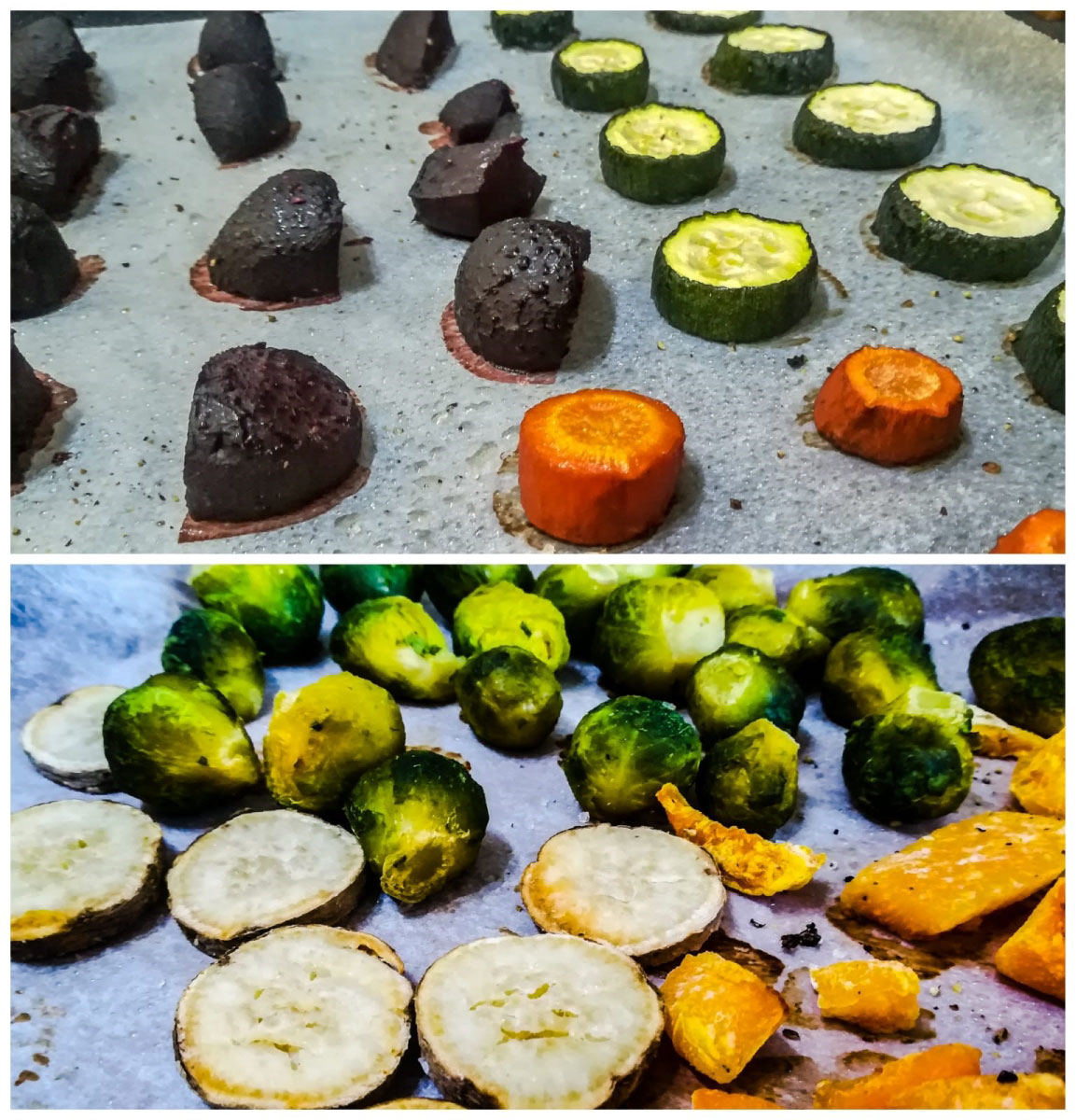 For the dressing
75g Sunita Tahini
2 tablespoons agave syrup
2 tablespoons Clearspring Apple Cider Vinegar
1 tablespoon Sunita lemon juice
3 cloves of garlic, minced
4-6 teaspoons of water
Pink himalayan salt, to taste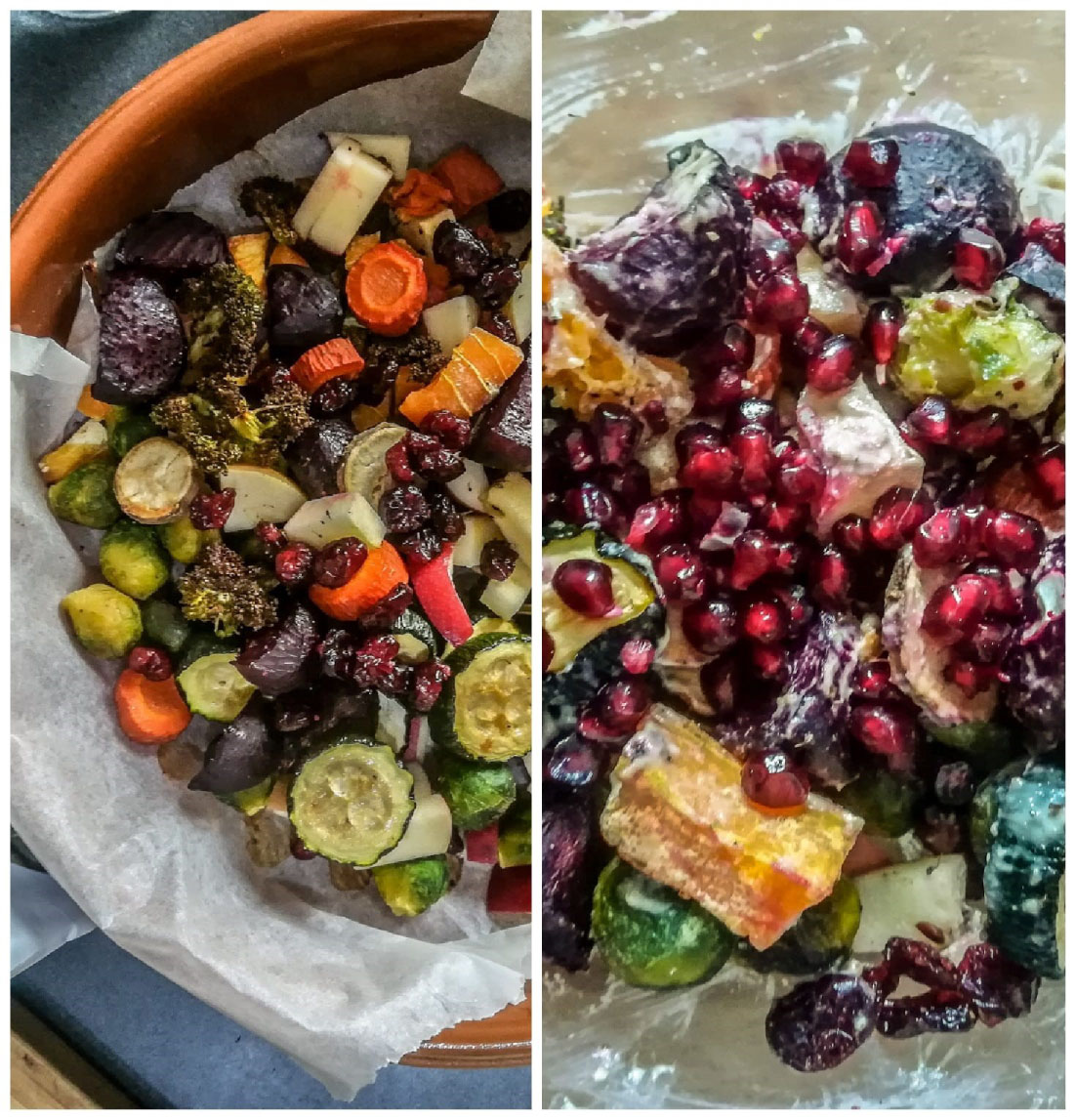 Directions:
Preheat oven at 180 degrees.
While the oven is heating, put in a clean jar all the ingredients listed for the dressing and shake shake shake!
If the consistency of the dressing is a bit thicker that you'd like, add a couple of tablespoons of water until desired consistency is reached. Set aside.
Chop all the vegetables into cubes, slightly larger than bite sized chunks as they will shrink when roasted.
Lay all the vegetables on a baking sheet lined tray and roast in the oven for about 30 minutes.
Let the roasted vegetables cool slightly, add the sliced apple and drizzle the dressing on top and gently mix so that all the veggies are evenly coated.
Fold in the walnut halves, pumpkin seeds and dried cranberries and your warm salad is ready to serve!
This recipe also works great with any other vegetable that is in season like mushrooms, potatoes, cauliflower or any other vegetable you fancy. You can also add a handful of leafy greens like spinach or kale as a base for this hearty and nutritious salad.
Enjoy!