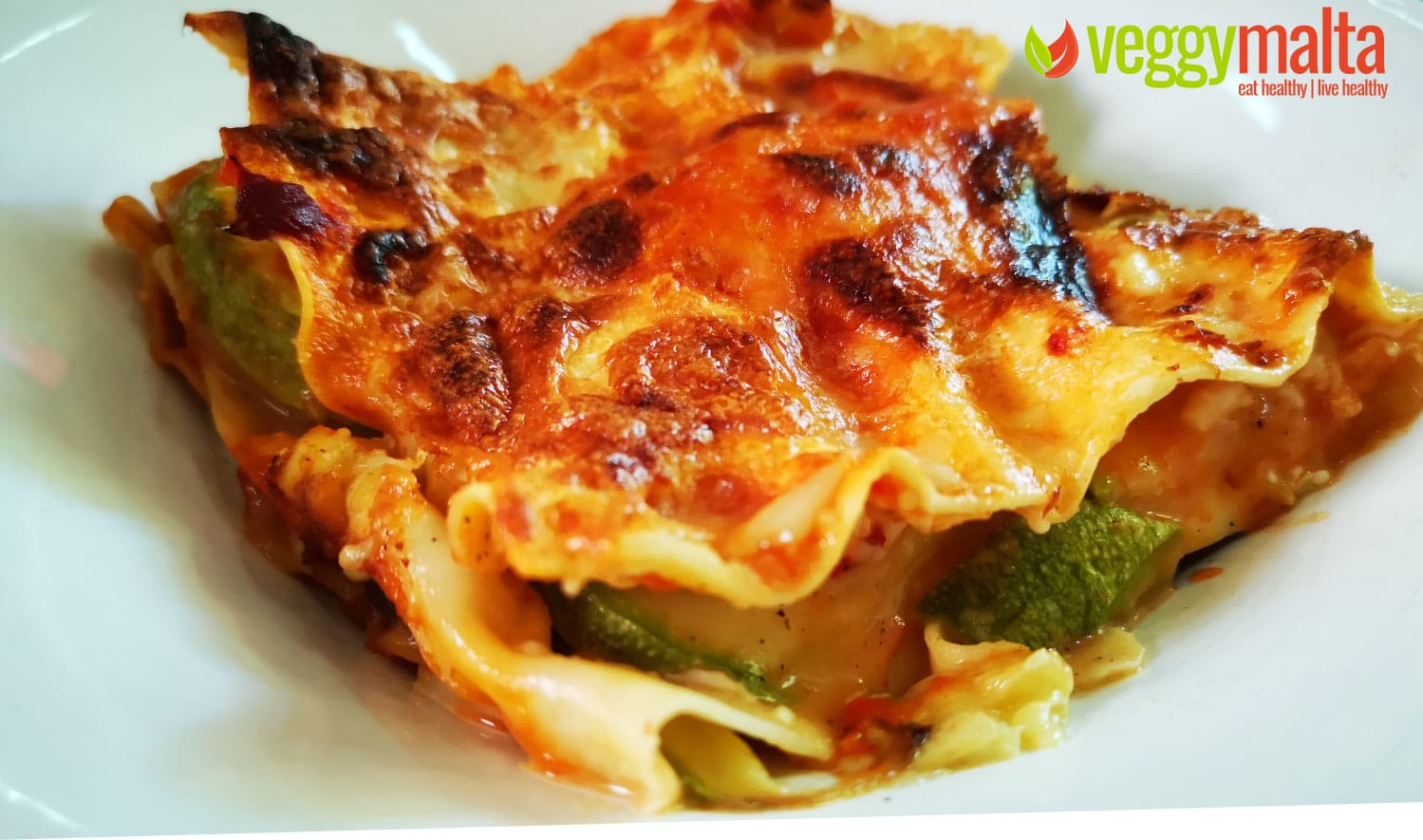 It is starting to get warm so we will soon start switching to more summery food, yet some dishes like lasagna remain a year long classic. This vegetarian recipe with aubergines and Fior di Vita Halloumi with Chilli is a treat. Easy to make, and fast to disappear!
Ingredients:
1 large aubergine thinly sliced
2/3 marrows thinly sliced
Lasagna pasta sheets
Tomato salsa
Cream rice based or soy based
1 packet of Fior di Vita ChillyHalloumi (grated)
Grated cheese or vegan parmesan for topping.
Preparation method:
Slice the aubergine into
Place sliced aubergine and marrows on the baking tray. Sprinkle with olive oil, salt and pepper. Grill in oven 180 degrees for fifteen minutes or till lightly browned.
Prepare the salsa – tomato pure, spin sugar salt and pepper, a bit of olive oil. Leave to simmer for 15 minutes.
In oven dish (square) cover base with tomato salsa. Place pasta on top. Cover with aubergine slices. Top over with grated Halloumi cheese. Cover with lasagna sheets, then tomatoes salsa and marrows on top of that. Cover again with grated Halloumi cheese, lasagna sheets and top with tomatoes, salsa and cream. Finish off with parmesan grated cheese on top.
Place in oven 180 degrees for half hour or until slightly browned.
You can use any other vegetables instead of aubergines and marrows, like mushrooms, peppers, to tomatoes etc.