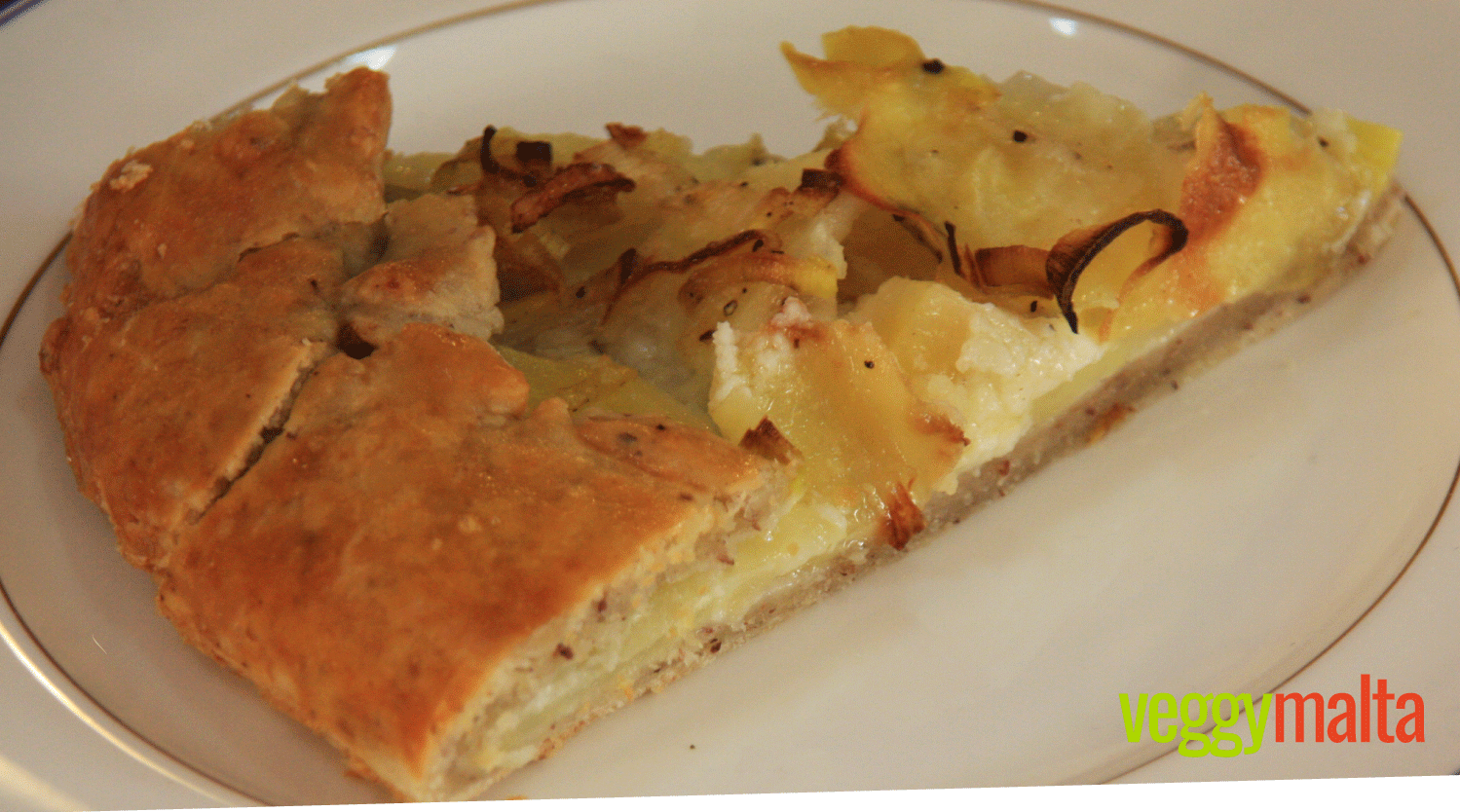 My son (Gabriel) and I decided to try out a hazelnut crusted potato and leek galette this week. It's delicious and filling. Rather than ordering a pizza, this simple vegetarian dish is an alternative. You can adapt it the fillings with other choices if you wish. Vegetarian food can be fun, adventurous and healthy at the same time. Also. if you want, you can easily go for an organic version of this recipe all locally available as well.
The first step is to make the dough. Start by putting the hazelnuts in a food processor. Churn them until they are ground (not too fine). Next add the flour, salt and sugar. Let them spin to become one mix. After that cut the butter in small cubes and add it to the mix and process all together. Slowly, start adding half a cup of cold water (not all at once). You need to form the dough into a ball. (I find that having wet hands helps the process). Flatten the ball into a cube, wrap it with some cling film/plastic wrap, and put it in the fridge for 30 minutes.
Now you can start the filling. Slice very thinly the leeks and the potatoes. If you have a kitchen mandolin you can use it to cut them. Chop and mince the garlic. Add the garlic to the cream along with the goat cheese and blend. Before finishing, season with salt and pepper. Next, throw a bit of olive oil in a pan and sauté the leeks. Do not let them turn brown. Add salt and pepper to season.
Set the oven to 150C and preheat. Take the dough out of the fridge. Sprinkle some flour and flatten it in the shape of a circle. (If you want a thin galette, you can cut the dough in two and make two). Open a sheet of baking paper or roll out some kitchen foil and sprinkle some flour on it. Then place the galette on it. Now spread the cheese mixture leaving a 4cm/1 inch border. Add on the cheese spread some of the leeks and dill. Then place the potatoes all around. On top of them put the remaining leeks and dill.
Using the paper or foil, turn the crust around the filling and wrap around. Whisk the egg and brush half around the crust to give it a nice golden colour and the remainder inside on the potatoes. Insert in the oven. Reduce the temperature to around 120C and let it bake for around 40 minutes or until it is brown. When ready, take out and add some more dill and season with some salt and pepper.
Ingredients for dough
1/2 cup raw hazelnuts
1 teaspoon brown sugar
2 and 1/2 cups flour
1 teaspoon salt
1 cup chilled unsalted butter
Ingredients for the filling
3 medium potatoes
1 large leek
115 g / 4oz of goat cheese
5 tablespoons of heavy cream
2 garlic cloves (finely minced)
4 tablespoons of chopped dill
Drizzle of olive oil
1 egg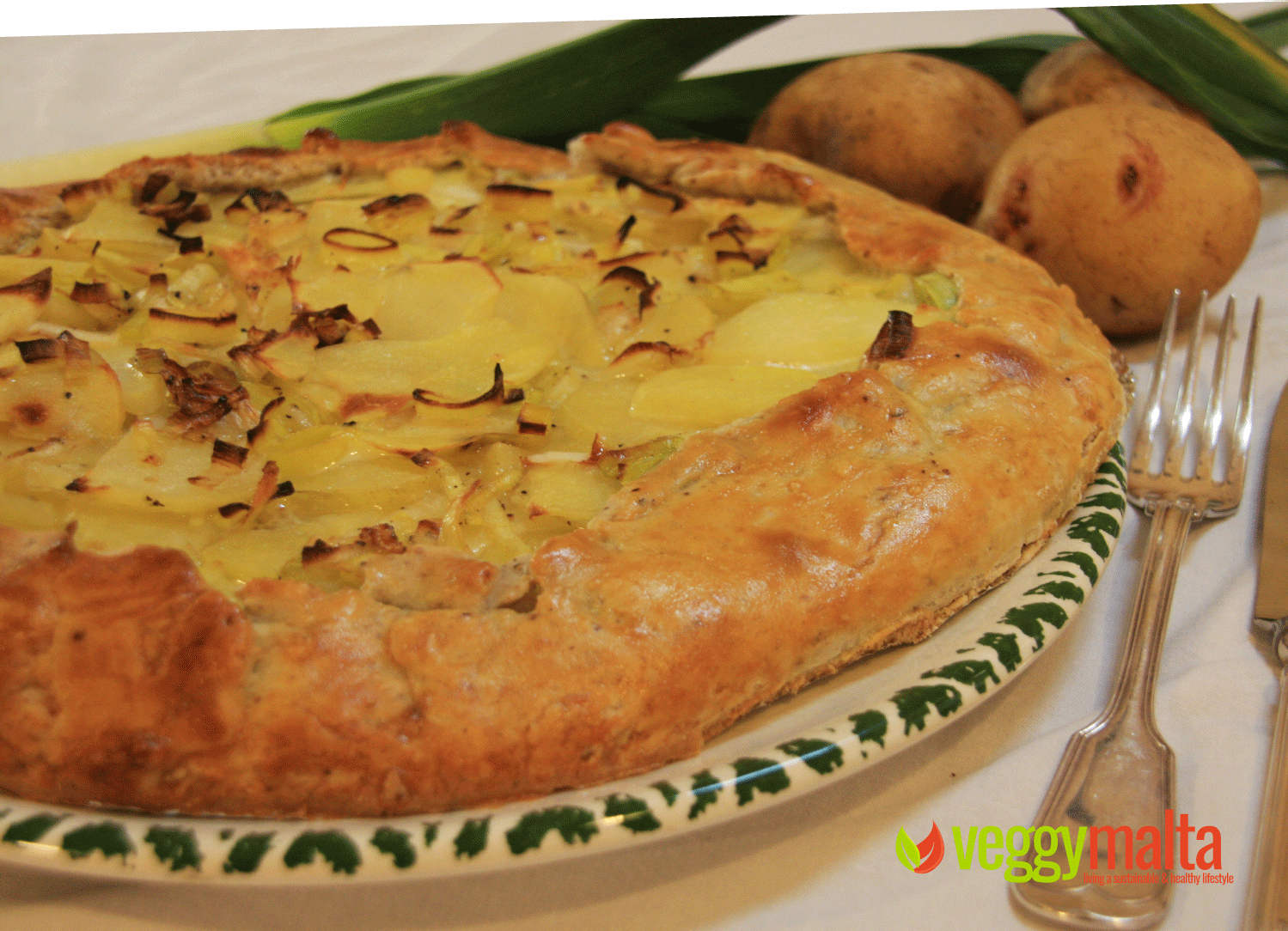 Notes – adapted from a recipe from earthyfeast